How to find the right grey glasses?
One of the first few things you notice when shopping for eyewear is the color of the frame. It should factor into your buying decision, along with the frame shape, lens features, and prescription, if you need any. Grey glasses are a neutral shade that's easy on the eyes and pairs well with various outfits and looks.
Should you consider getting a grey-colored frame for your next eyewear? The answer might just be lurking in this quick buyer's guide!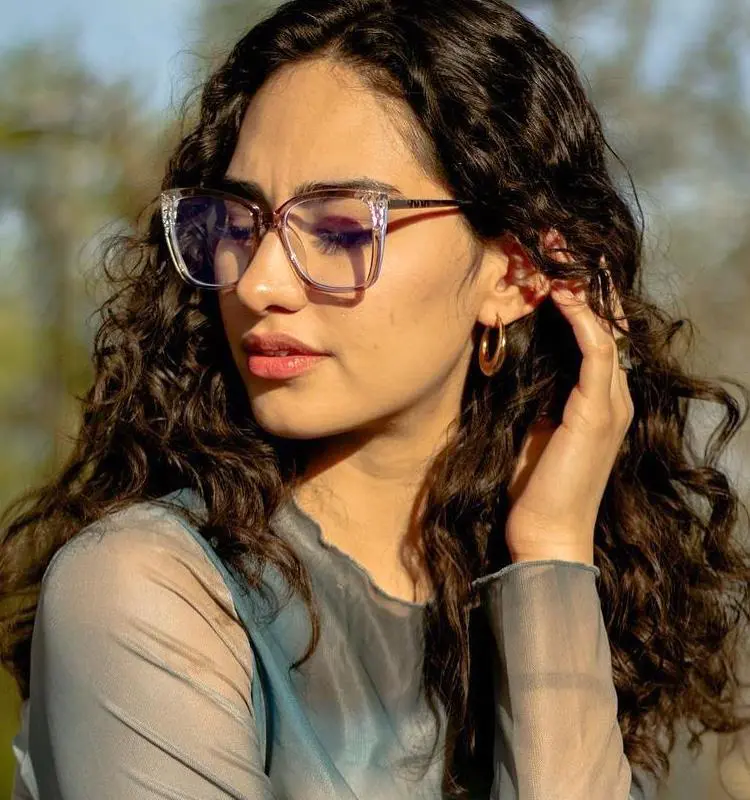 What do grey glasses frames say about you?
In general, grey glasses are an all-purpose color option for men and women. It is simple, achromatic, and visibly pleasing without drawing too much attention to it. As a neutral hue, this color can work with virtually every style, whether trendy, preppy, formal, or casual.
Wearing grey-colored glasses can show your minimalistic taste and high-fashion sense. There's something luxe about this color that allows you to express your love for chic accessories. The simplest designs help the eyewear 'disappear', which enables you to highlight your facial features or outfit. Overall, a good pair of grey glasses can help make a subtle statement that looks effortlessly beautiful.
Who should wear grey glasses?
Grey-hued eyeglasses can go from sophisticated to laid-back depending on how you style them. This type of eyewear is a great fit for people who want to dress up or dress down without stress. It's one of the most versatile options in the market, given that the neutral shade tones down the design or shape. Alternatively, it can offer a good contrast to any quirky, vibrant outfit.
This color choice can also work for professionals who want a no-nonsense accessory. This appealing eyeglass frame is a great way to create a clever, business-friendly look. You can pair the casual glasses with your smart casuals, giving you a fresh eyewear look that won't clash with your getup.
Here's a common question regarding these eyeglasses: 'do grey eyeglasses make me look old?' The truth is that this shade comes in a broad range of hues and tints. You can opt for patterned greys or vibrant, metallic greys if you want to create a youthful look. It's crucial to pick the right frame shape to go along with the color, too.
How to buy the right grey glasses?
When shopping for grey glasses, it's ideal to take note of a few things about yourself first. What's your eye color, skin tone, and hair color? These three factors can dictate whether grey-hued glasses will suit you. However, you should also remember that your comfort and preferences are also important. The best pair of eyeglasses is one that you can wear confidently for hours!
1.Eye color
Blue eyes become more stunning when paired with grey-toned glasses. The neutral color highlights the cool blue tone, making it look brighter and richer. People with hazel eye color can also use a grey frame to add contrast to the color. It works to make the iris color pop, allowing you to call anyone's attention with your eyes.
2.Hair Color
Blondes and brunettes can benefit from grey specs since this shade does not clash with these hair colors. Nevertheless, you can explore other pairings including grey eyeglasses for black hair. Although both neutral hues, black and grey can work harmoniously to bring out your other facial features. This combination can also help you put more emphasis on your outfit!
3.Skin tone
Generally, cool skin tones (blue or pink skin undertones) can take advantage of cool grey shades. The neutral hue complements cool-toned skin, especially those who are light-skinned with a blue undertone.
Best grey glasses frames for 2023
1.Muse - Round Grey Glasses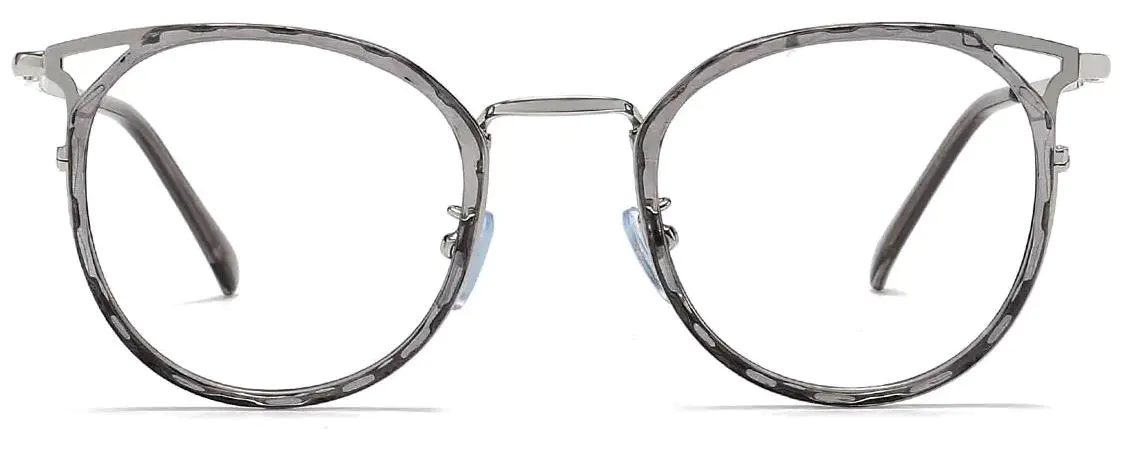 The patterned rims of the Muse round glasses add a sophisticated accent to this eyewear. You can give your look an instant style enhancement when you wear this pair!
2.Nors - Square Grey Glasses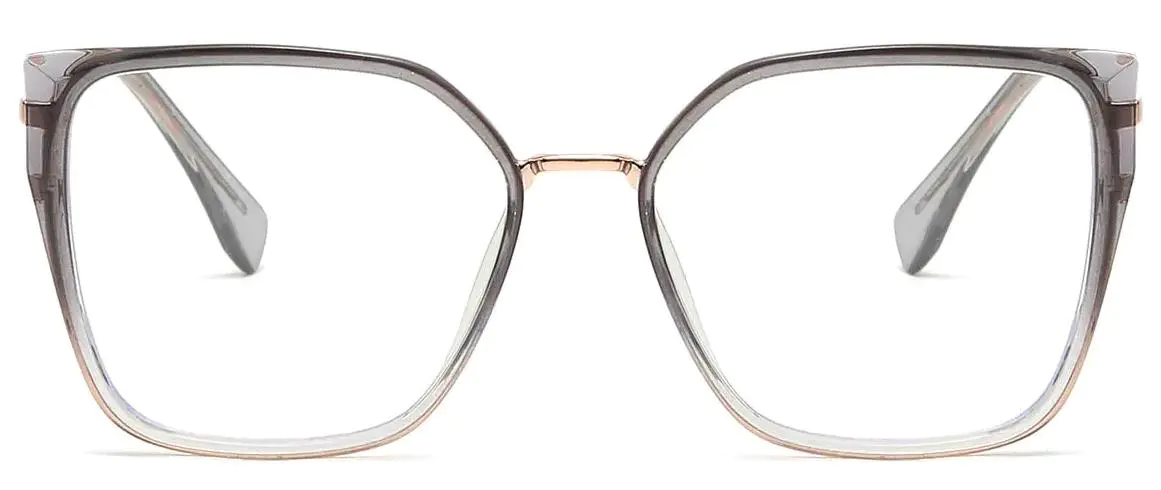 Metal and TR90 thermoplastic combine to bring a chic urban vibe to the Nors square glasses. It has oversized lenses that make this accessory a great choice for people with a rounder facial structure.
3.Naura - Cat Eye Grey Glasses
There's something luxe about the aesthetic of the Naura cat-eye glasses that deliver extra oomph for your fashion. The gold metal accent cements the top-tier quality of this pair.
Shop at Lensmart
Buy your new grey glasses at Lensmart and never miss the great selection and deals today! Use the 'try with pictures' feature to find eyewear that pairs well with your best features!
Related articles:
Eyeglasses trends 2023: popular glasses styles
How to find the right white glasses for you?
How to find the right clear glasses for you?
How to find the right tortoise shell glasses?
How to find the right purple glasses?
How to find the right red glasses for you?
How to find the right brown glasses?
How to find the right rose gold glasses?
How to find the right green glasses?
How to find the right orange glasses?
How to find the right wire frame glasses?
How to pick the right metal frame glasses?
How to find the right pink glasses for you?
Three reasons that you should choose black frame glasses
How to find the right grey glasses?