Total Width: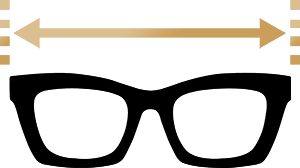 Square Glasses

FAQ About Square Glasses
Are square glasses in style?
Yes, square glasses have been a popular eyeglasses style for many years and are still very much in style today. They are often seen as a stylish and modern alternative to traditional rectangular or round glasses. Lensmart offers square sunglasses as well.
Are square glasses masculine?
Square glasses are not just for men. Women can also rock this look with confidence. Whether you are looking for a subtle statement or something more daring, square glasses can be a great way to make a statement.
What face shape suits square glasses best?
Square glasses are not exactly the same as rectangle glasses, but do serve a purpose as they cater to specific face shapes. The square-shaped glasses are best suited for round, oval, and oblong faces.
The round face can benefit from square glasses as the proportions of the face are almost in complete balance; Similarly, people with oval faces can wear it with ease as they balance out the angular and soft lines of their faces, etc. Learn more.
Who should wear square frames?
Square glasses frames can be a good choice for people who want a simple and distinctive eyeglasses style that is both fashionable and practical. It is a good idea to consider the specific details of your square glasses, such as the size, shape, and color, as well as the overall look and feel of the glasses, when making a decision.
Do square glasses suit long faces?
Square glasses frames can be a good choice for people with long faces, as they can help to balance out the width of the face and create a more balanced look. This is particularly true for people who have a long, narrow face shape.