Total Width: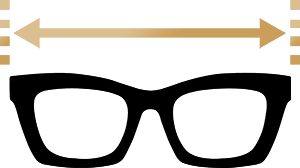 Rectangle Sunglasses

FAQ About Rectangle Sunglasses?
Are rectangular sunglasses good?
Rectangular sunglasses are one of the most popular styles, and for good reason. They look good on everyone, and they never go out of style. If you're looking for a timeless pair of sunglasses that will flatter any face shape, rectangular sunglasses are the way to go. Learn more.
When were rectangular sunglasses popular?
Sunglasses have been a popular accessory for centuries, with different styles coming in and out of fashion. In the early 20th century, round sunglasses were all the rage, thanks to their sleek and stylish look. But by the 1970s, rectangular sunglasses had become the must-have accessory, thanks to their cool, futuristic look.
Who looks good in rectangle sunglasses?
Rectangle sunglasses flattering on any face shape and can be dressed up or down. If you have a round face, rectangle sunglasses will help to elongate your face and make it appear more slender. If you have an oval face, rectangle sunglasses will help to balance out your features. And if you have a heart-shaped face, rectangle sunglasses will help to soften your angular jawline.
You may like rectangle prescription glasses as well, feel free to find a pair for your need.