Total Width: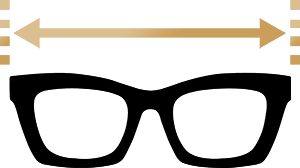 Cycling Glasses
FAQ About Cycling Glasses
What are cycling glasses?
Cycling glasses is a kind of glasses that is designed for special use. It protects your eyes not only against bright sunlight but also against the ultra-violet rays from the sun. So cycling glasses are often worn by cyclists to improve their vision.
Do cycling glasses make a difference?
Cycling glasses are designed to protect your eyes from the sun, wind, and debris while you ride. They can also help improve your vision by blocking out glare and enhancing contrast.
What glasses are good for cycling?
Yellow lenses are great for cycling because they reduce glare and improve contrast. This helps you see better in low light conditions. Clear lenses are also good because they provide protection from the sun and wind without distorting colors. Learn more.
Are expensive cycling sunglasses worth it?
Expensive cycling sunglasses may be worth it if you want the best protection and performance. They are usually made with high-quality materials and lenses that provide superior protection and clarity.