How to find the right rose gold glasses?
Rose gold, also known as blush gold or pink gold, has become increasingly famous over the past few years. Its popularity and stunning color inspired businesses to create products out of the color. This includes jewelry, mobile phones, clothing, and eye accessories like eyeglasses.
Essentially, rose gold is a kind of metal made from gold-copper alloy. This means that it is a combination of two metals. Also, the more copper an alloy has, the redder it will appear. Hence the rose gold color. Genuine rose gold is 75 percent gold, with 22.25 copper and a little silver.
Today, rose gold has been the got-to-color for aesthetics. Its calming take on a lighter pink gives off a pastel appearance making things look chic and classy.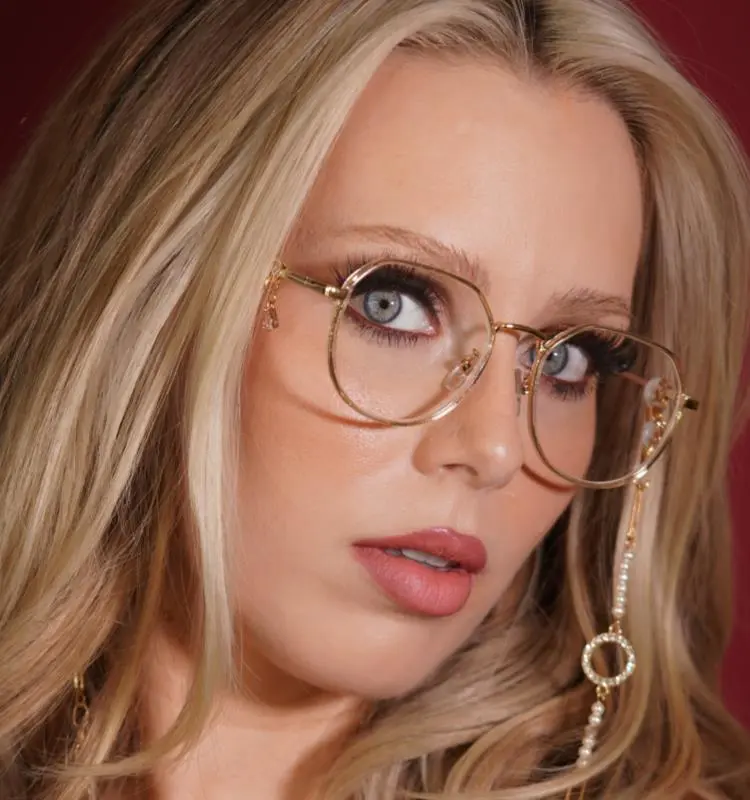 Who may best suit rose gold glasses?
Rose gold color occupies a distinct position among the many metal colors. This subtle gold tone appears to be a flattering color for almost everyone. The color even suits any skin tone. This is because of rose gold's understated aesthetics compared to the usual gold you see in the market.
This explains why rose gold glasses have been a hit in recent years. Whatever frame style you choose, you can be assured that you get the most of what you paid for. Besides the color tone being ideal for all skin tones, rose gold glasses can fit any face shape.
How to find the right rose gold glasses?
With so many variations in the market today, it sure can be a handful. This list below highlights some essential factors that will help you purchase the best rose gold glasses.
1. Identify whether the glasses are for prescription or not.
For those not having prescriptions, you can skip this. However, for those who need one, the prescription has to be recent. This is to ensure better visual quality. Before buying rose gold glasses, it could be beneficial to visit an eye clinic first.
2. Check for the frame style of your choice.
As previously mentioned, rose gold glasses suit any skin tone and face shape. Indeed, you have your style preferences. Either you can stick with that or explore more shapes and designs of rose gold glasses.
3. It pays to check the material.
Buying rose gold glasses means you need to spend your hard-earned money. Hence, it pays to evaluate the materials used for the eyeglasses. In most cases, rose gold glasses are from metal. Other manufacturers also sell glasses in rose gold which are made in plastic.
4. Consider the cost.
Some branded rose gold glasses can be expensive. Not everyone can afford them. There's no problem with that, as hundreds of eyeglasses makers now offer quality and affordable rose gold glasses.
5. Assess the durability.
As with any other product, you must get what you paid for. Quality is one. Durability is another element. Ensure that your chosen rose gold glasses have materials lasting for years. You do not want to buy glasses replacements all the time. It's a hassle and a waste of money.
Recommended rose gold glasses for men & women
Suppose you are still undecided about what kind of rose gold glasses to buy. Here are a few pieces you can choose. They're chosen based on quality, durability, style, and cost.

This is a round-shaped pair of glasses with rose gold highlighting the frames and arms of the glasses. They give off a minimalist and chic aura for every glasses wearer. These rose gold glasses also come with anti-scratch and anti-reflective features. Consequently, you can expect less glare when wearing them.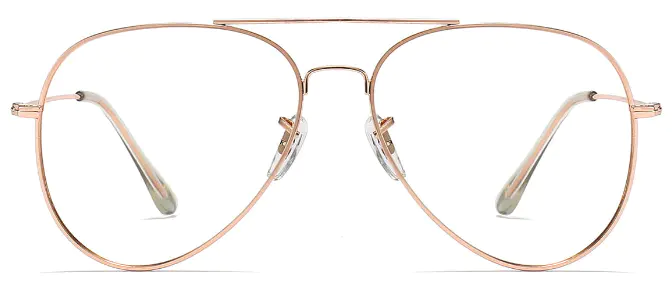 How about a classic take on rose gold glasses? Maverick is an aviator design made of metal. As you may know, you can never go wrong with aviators as they guarantee a stylish, timeless, and delicate look in every piece. More importantly, these aviator glasses are ideal for all face shapes. The rose gold color highlights the entire frame, the arms, and some parts of the nose pads.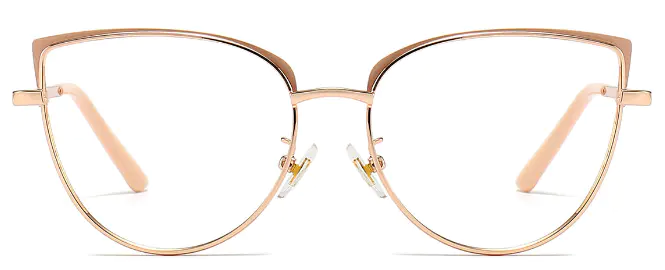 Suppose you want an edgier look on your glasses; these cat eye frames can be your style. They're romantic and fashionable and exude elegance and charm. The upper parts of the frames are thicker, highlighting the rose gold color's aesthetics.
Recommended articles:
How to find the right white glasses for you?
How to find the right clear glasses for you?
How to find the right tortoise shell glasses?
How to find the right purple glasses?
How to find the right red glasses for you?
How to find the right brown glasses?
How to find the right rose gold glasses?
How to find the right green glasses?
How to find the right orange glasses?
How to find the right wire frame glasses?
How to pick the right metal frame glasses?
How to find the right pink glasses for you?
Three reasons that you should choose black frame glasses

Lightweight eyeglasses explained
How to find the right grey glasses?
Eyeglasses color guide: what color fits you best?