Total Width: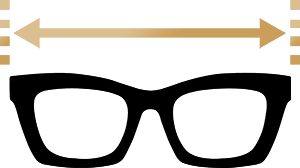 Oval Sunglasses

FAQ About Oval Sunglasses
Why choose oval sunglasses?
The oval forms of oval sunglasses suit almost everyone especially for those with square or triangular face shape because the gentle contours can balance out strong and defined facial characteristics and slanted jawlines. Also, thanks to the oval contours, this type of sunglasses can deliver a sense of nobleness and gentleness.
Do oval sunglasses make people look younger?
All eyewear is dependent on the shape of your face, and that includes the oval sunglass range. For the most part, oval sunglasses can address oval, diamond and square faces best. And it can deliver a sense of nobleness and gentleness.
As people grow older, the appearance and shape of their faces can change, and many faces become triangular. The oval sunglasses will, therefore, help a great deal in making your face appear younger and, thus, make you look younger. It will balance out the strong facial lines, toning them down to make them softer. Just as with round sunglasses, the oval shape brings balance to the face, and this is ideal for a younger look.
You may like oval prescription glasses as well, feel free to find a pair for your need.