Total Width: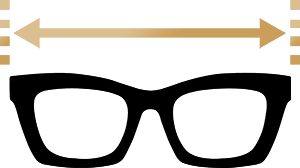 Vintage Glasses

FAQ About Vintage Glasses
What are vintage glasses?
Vintage glasses are a type of eyewear that have a classic and timeless design and are characterized by their classic and traditional style. They are named after the retro-inspired design, so are also called retro glasses. Lensmart offers vintage sunglasses as well.
Are vintage glasses old?
If you refer to vintage glasses, it does not mean that they are old unless you get them at an antique store. For the eyewear industry, the term "retro" might be a more appropriate term to use. Aviator and cat eye glasses fall into the category of vintage, which we can also call classic frames.
Vintage glasses are distinguished by the use of retro patterns and colors. Some of the features of vintage styling include tortoiseshell, thick, and black glasses frames, etc. Vintage glasses are still fashionable, can make a bold statement, and you can wear them with confidence.
Are vintage glasses expensive?
Not really. People often choose vintage over modern eyewear because they are usually less expensive. Like Lensmart, we have tried our best to make glasses as affordable as possible, so you may find many vintage glasses frames' prices are even down to $9.
Who may like vintage glasses?
The vintage-styled glasses might fall into the taste category of the older generation. However, many adaptations to the vintage styling, colors, and shapes might appeal to the younger generation as well. In general, the crowd that loves retro styling would definitely enjoy the vintage category. One of the best interpretations of vintage style that appeals to the younger generation is the classic round glasses. Learn more.
How to find the best vintage glasses?
1.Know your face shape. Once you know your face shape, you can narrow down your search to glasses that will flatter your features.
2.Consider your style. There are so many different styles of vintage glasses to choose from like vintage cat eye glasses and retro round glasses, so think about what kind of look you're going for.
3.Find the right size. Make sure to find the right size that fits your face.
Related eyeglasses categories
All eyeglasses
Women's eyeglasses
Men's eyeglasses
Cat eye glasses
Round eyeglasses
Reading glasses