Total Width: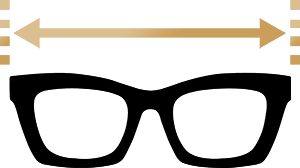 Sunglasses For Men

FAQ About Sunglasses For Men
What sunglasses styles do men like?
Men do have many different styles of sunglasses to choose from. They have also not been excluded from the latest trend of oversized sunglasses. One of the shapes that has remained popular is the aviator shape, which has added the pizazz of reflective lenses. These retro sunglasses have been around for a while, and many men opt for them. They also have the keen sense that it has to be the right size, even though some have readily worn the oversized trends as well. Most men have a wide range of options as well, because most of them have angular faces and can wear any of the different shapes.
How to choose sunglasses for men in 2023?
There are plenty of cool sunglasses for men in 2023. Aviator sunglasses, wayfarers, and round sunglasses are all popular choices. If you're looking for something more unique, try a pair of cat-eye or square frames. No matter what style you choose, make sure you pick a pair of sunglasses that are comfortable and provide adequate protection from the sun's harmful UV rays. Look for sunglasses that are labeled "UV400" or "100% UV protection" to ensure you're getting the best protection. Learn more.
What is the average size for men's sunglasses?
The average size for men's sunglasses is between 54-60mm. This size is suitable for most men's faces, but you may want to try on a few different sizes to find the perfect fit.
Is it ok to buy men's sunglasses online?
If you're looking for the perfect pair of men's sunglasses, you can find them online. With a variety of styles, colors, and sizes, you can find the perfect pair of sunglasses for any man. It's important to consider the quality of the product. Look for sunglasses made with high-quality materials like polarized lenses and scratch-resistant coatings. You should also make sure the frames fit comfortably and securely on your face. Another important factor to consider when shopping for men's sunglasses online is the price. Many online retailers like Lensmart offer discounts and sales on their products, so you can often find a great deal.
You may like men's prescription glasses as well, feel free to find a pair for your need.