Total Width: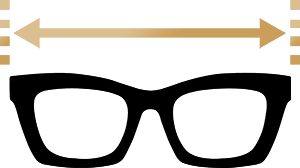 Trendy Glasses

FAQ About Trendy Glasses
Why choose trendy glasses?
Regardless of your appearance, trendy glasses may help you boost your individual style while also improving how others see you. and they will give you the polished, sophisticated appearance you desire. Lensmart offers trendy sunglasses as well.
What make glasses trendy?
Trends change all the time, but glasses seem to stay trendy for much longer. Most people choose glasses based on face shape, and there is always a shape of the frame to suit their faces. The only difference is that the trends are often seen in the form of color changes and slight changes in the frame style. Overall, trends are individual, and your choice of glasses will determine your individual style.
What trendy glasses do women like?
Trendy glasses for women cover a wide range of colors, styles, and shapes. These include round, square, rectangle, oversized, cat-eye, and oval shapes. Older women still prefer the cat-eye as it is a good choice for the older generation. You can learn more from Eyeglasses trends 2023: popular glasses styles.
What trendy glasses do men like?
Just as with women, men do care about their personal appearance, and glasses add to that personal appearance as well. Men prefer glasses that reflect their personalities, and this is reflected in the trends.
Men are not limited to wearing specific types of styles and can thus make their own choices of frames. Aviator glasses are always trendy, and so are thick, black-framed glasses. Both of these are trending, which means most men prefer them.