Total Width: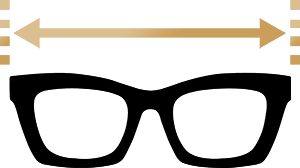 Sunglasses For Women

FAQ About Sunglasses For Women
What sunglass frame color suits women best?
As any make-up artist would tell you, eye color is extremely important for women. Even though sunglasses hide the color of your eyes, the frames of your sunglasses, are important as well. You might consider focusing on your hair color or your skin tone when you buy your next pair of sunglasses. The colors in the sunglass range of most eyewear providers are wide and varied; hence, women have a wide array from which to choose. Soft and gentle colors are as popular as the darker colored frames, such as black and brown. Tortoiseshell frames are also a very good choice.
What is the average size for women's sunglasses?
The average size is between 54-58mm. However, this can vary depending on the shape of your face. If you have a round face, you'll want to look for sunglasses with a larger frame size, while those with a more angular face shape should opt for a smaller frame size.
What sunglasses are trending for women?
When it comes to trends, there are a few key styles that are popular for women's sunglasses. Aviators are always a classic choice, while cat eye sunglasses are perfect for a more retro look. Oversized sunglasses are also popular, as they can add a touch of glamour to any outfit. Additionally, mirrored lenses are a great way to add a bit of edge to your look. Learn more.
Is it weird for women to wear mens sunglasses?
No – in fact, many women find that men's sunglasses are the perfect fit for their face shape. However, it's important to keep in mind that men's sunglasses tend to be larger than women's, so you may want to try on a few pairs before making a purchase.
What are the best sunglasses for women with big heads?
Women with big heads often struggle to find the perfect sunglasses that fit comfortably and look stylish. The key is to look for frames that are wide enough to cover the entire face. Oversized frames are a great option, as they provide ample coverage and can be adjusted to fit the head perfectly. Additionally, frames with a low bridge can help reduce the appearance of a larger head.
You may like women's prescription glasses as well, feel free to find a pair for your need.