Total Width: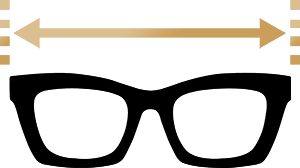 Glasses Frames For Women

FAQ About Women's Glasses
Why is Lensmart a good place to buy women's glasses?
Encompassing every element that women will like, Lensmart provides the most trendy glasses for women in multiple colors like red, black, etc. These stylish eyeglasses make a dazzling impact on women's faces.
Which glasses frames look best on women?
1.Cat eye glasses. Cat eye glasses are and will always be a symbol of femininity. Styled by the likes of Audrey Hepburn and Marilyn Monroe, cat eye glasses are a must on every woman's eyeglasses list.
2.Round glasses. Round women's eyeglasses have been making a major comeback this season. Currently, among the hottest trends in women's fashion, round glasses are destined for free-spirited women.
3.Others like vintage eyeglasses, oversized eyeglasses, tortoise shell eyeglasses, clear eyeglasses are also good choices for women. Learn more.
What kind of women's glasses are in style?
1.Fashion cat eye glasses
As resonant as always, cat eye glasses are still in style and ladies' best friend in any environment. Geometric cat eye glasses are a big trend this year; they accentuate your personality and highlight the shape of your face.
2.Stylish clear glasses
Clear frame eye glasses are one of the most popular eyewear trends. Clear has captured the imagination of fashion designers everywhere and is being transposed in an array of clothing and accessory designs, and most importantly, into prescription eyeglasses.
3.Bright and transparent nude glasses
Among the rainbow of colors that you'll see this year, this warm color will be like a breath of fresh air. Add this distinctive frame to ensure you're not overlooked whenever you step into the room.
4.Vintage inspired round glasses
Round frames are suited for square and rectangular-shaped faces.They can be mixed and matched with various outfits, starting from the business savvy and going to hipster sweaters and hats.
Is it good for a woman to wear men's eyeglasses?
It is generally not considered appropriate for a woman to wear men's glasses, as women's glasses are typically designed differently from men's glasses. Women's glasses are typically smaller and more feminine in design, and are often designed to be worn by women specifically.
Lensmart offers women's sunglasses as well.