Total Width: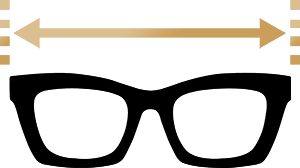 TR90 Glasses

FAQ About TR90 Glasses
What is TR90 in glasses?
TR90 is a thermoplastic material that is durable, flexible, and lightweight. Because they're resilient and pliable, TR90 glasses are less likely to break or bend from impact.
What are advantages of TR90 frames?
TR90 frames may be the best option for those looking for toughness, extreme flexibility, luxury and a long-lasting pair of glasses. At the same time, this type of frames ranks on the top when you want to find comfortable and durable pair. Learn more.
What is the difference between acetate and TR90 frames?
Acetate frames are firm and aren't easy to be deformed and discolored. They're also not easy to be corroded by the sweat of the skin and other irritants.
While for TR90 frames, the weight is about half the weight of the plate frame, which reduces the burden for your nose and ears. TR90 frames are extremely flexible, and their elasticity can effectively prevent damage to the eyes caused by impact during sports.
Is TR90 good material?
Yes. Glasses with TR90 material are impact-resistant. They can minimize the impact if you drop your glasses quite often. These glasses can easily contour to your face, and their feather-light feel makes them comfortable.
Can TR90 frames be adjusted?
Yes, TR90 frames can be adjusted. You can carefully fold your TR90 frame until it's comfortable to wear. Or you can use a household hair dryer to blow heat first, and then adjust it.
Related eyeglasses categories
All eyeglasses
Acetate glasses
Metal glasses
Titanium glasses
Blue light glasses
Reading glasses