How to find the right wire frame glasses?
The characteristics of wire frame glasses are in their thin and delicate lines. These glasses were marked by round shapes in the past, but these days they come in many shapes and styles. Modern takes are in the mix of metals and plastics but with the metal aspects that are more prevalent.
Once your eyes are tested, you need to find the right rims for your glasses. There are many options to find the right frame for your glasses such as wire frame glasses. You can choose between a variety of materials such as plastics, acetate, titanium, and metal.
Depending on what your preferences are, you can also choose between the thickness of the frame. One of the choices you have is wire frames from Lensmart. These are most often found in metals and are quite thin. This raises the question of whether wire frames break easily.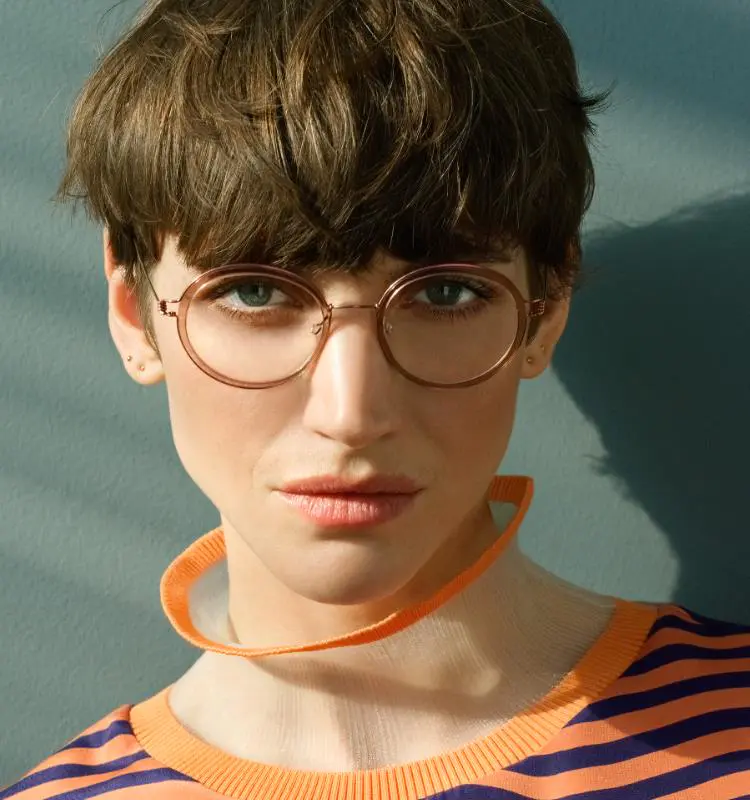 Do wire frame glasses break easily?
Wire frames can be very stylish and should be able to stand the trials of wear and tear. It is especially necessary to have a strong frame to last at least the duration of your current prescription. Even though wire frames might seem flimsy, they are in fact quite strong. Imani at Lensmart gives you an idea of how stylish and strong a pair of wire frame glasses can be.

The short answer is that wire-framed glasses do not break easily. It is therefore a good choice for those working in rough areas – that is, when they treat the eyeglasses quite roughly as well. For this purpose, strong glass frames are necessary.
Metal frames, as in wire frames, are a good choice as they are quite robust and will stand up against rough handling. There is also the choice of a wide variety of metals such as stainless steel, nickel, titanium, and alloys. It is even better if you mix it up, and get an even stronger option, such as Ozara at Lensmart.

Wire frame glasses vs plastic frame glasses
Wire frames and plastic frames come in a wide range of options. Your choice between them is mostly dependent on how much you want to spend and the styles that are available.
The choice of wire frames
Wire frame glasses are basically the classic option for your choice in eyeglasses. They are the most durable. As already mentioned, they come in a variety of metals, such as titanium, stainless steel, and other metals.
Titanium frames are especially lightweight and offer qualities such as being hypoallergenic and corrosion free. These frames typically have more options available when it comes to texture, patterns, and colors. However, these frames can be expensive, but there are cheaper options that are sturdy and durable as well.
For example, stainless steel frames are also lightweight and corrosion resistant and are not as expensive as they were before. Plastic and metal can also be beautifully mixed, as can be seen in Azalea at Lensmart.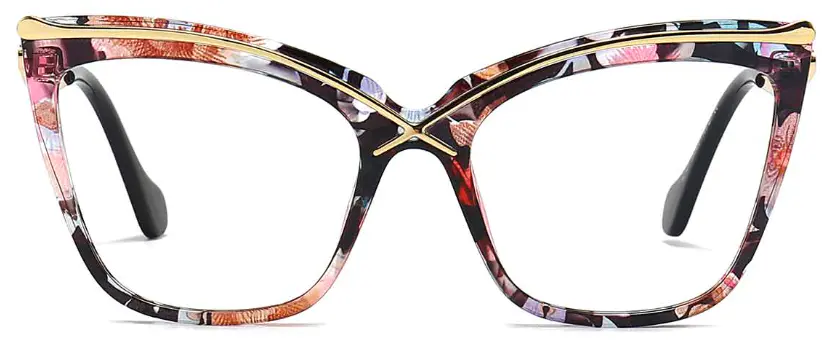 The choice of plastic frames
Plastic frames, on the other hand, are more for those who wish to make a fashion statement. These glasses are not as expensive, and some people even go as far as to have two pairs. As with metal glasses, you do have a choice of shapes and sizes. The slight difference is that you can have a choice of more colors.
Depending on the frame width of plastic glasses, both of these types of materials can offer you lightweight and strong frames. Plastics also come in a range of material types, such as zyl, acetate, and nylon plastics. It therefore also gives you a wider choice of cost and durability.
How to find the right wire frame glasses?
The quickest way to find the right wire frame glasses is to know your face shape. A wide range of choices for your face shape are available for all types of eyeglasses. Wire frames are also easier to choose from as they are mostly thin frames.
Lensmart offers a wide range of metal wire frames for you to choose from. As mentioned before, these glasses are often in classic styles and are therefore timeless. If you choose flexible titanium frames, you can easily wear them for much longer than just one prescription period.
The most important aspect of wire frame glasses is that, even though they are classic frames, modern frames often have patterns and come in a variety of colors, such as Malee at Lensmart.

Recommended articles:
How to find the right white glasses for you?
How to find the right clear glasses for you?
How to find the right tortoise shell glasses?
How to find the right purple glasses?
How to find the right red glasses for you?
How to find the right brown glasses?
How to find the right rose gold glasses?
How to find the right green glasses?
How to find the right orange glasses?
How to find the right wire frame glasses?
How to find the right pink glasses for you?
Thick vs. thin frame glasses: which suits you better?
How to find the right grey glasses?