How to find the right brown glasses?
When you consider the color of eyeglasses you wish to choose, the question may arise whether brown glasses would be right for you. You can be assured that this could be a good choice. The reason is that it will be good for your eyes and is, therefore, the right choice.
Any shade of brown glasses would be able to reduce glare as well as block blue light. The latter is especially good if you work on computers all day long.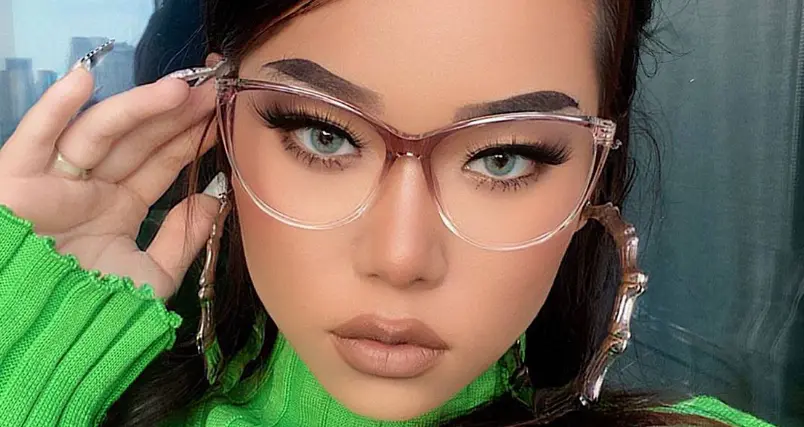 If you wish, you could add a tortoise shell, such as Ilya, to your list of choices. Tortoise shell glasses have a great mix of various shades of brown and even amber. It will, therefore, help with glare and the blocking of blue light as well.

Do brown glasses look good?
Both men and women can wear brown glasses without hesitation. It is perfect for the business setting as it gives the wearer a very distinguished look. Because it is a neutral color, it suits almost any wardrobe, from formal to casual. There is, therefore, no question that it would look good on anyone.
Brown glasses are an excellent choice as they complement most skin tones and eye colors. This is especially true for various skin tones as browns come in a variety of shades – that is, from light to dark, and any shade in between. Some eye colors, such as green and brown eyes, and even blue eyes, will be greatly enhanced.
Add an awesome shape to your brown glasses to suit your face shape, and you can have the perfect look. Have a look at Alzbet at Lensmart for an example of a lighter shade of brown. Darker shades of brown are also extremely beautiful and will suit most people.

Who may best suit brown frame glasses?
Brown glasses are neutral in color, and the same applies to tortoise shells. It is, therefore, possible for more people to wear them. As already mentioned, it would also suit most people. The only difference is that you have to choose the right shape for your face shape.
One other thing to mention here is the fact that your hair color plays a vital role as well. Yet again, because of their neutrality, brown glasses can suit almost any hair color. What you need to keep in mind here is the shade of brown that you will choose for your particular hair color – that is, from light to dark and any shade in between.
For example, both brunettes and blondes will benefit from brown glasses as they will bring out the shades and highlights of their hair color. Brunettes have more flexibility with shades of brown glasses as they can go light or dark with their eyeglasses. Because of its styling as well as its color, Halo at Lensmart could work for both blondes and brunettes.

Guide to buying the right brown glasses
The same principles apply to any eyeglasses that you buy. Thus, you would follow the same route when purchasing brown glasses. Here are some ideas you can follow when you purchase your brown glasses. This could also serve as a summary of what has already been discussed here.
1. It is, first of all, important to know what your face shape is so that you can choose the right frame shape suited to your face. The shape of the frame is to define your face and bring out the best features.
2. When choosing your brown glasses, it is also important to know and understand your skin tone as well. The best way to determine skin tone is to look at the underside of your wrist.
3. Once you have determined your skin tone, you should also take into consideration your hair color as well as your eye color.
4. When you have assembled all these factors, and depending on them, you can choose between a range of shades of brown, which includes tortoise shell.
You can find your brown glasses at Lensmart with a wide range of options. They have a shape, size, and brown shade for everyone. Have a peek at Kimiko.

Recommended articles:
How to find the right white glasses for you?
How to find the right clear glasses for you?
How to find the right tortoise shell glasses?
How to find the right purple glasses?
How to find the right red glasses for you?
How to find the right brown glasses?
How to find the right rose gold glasses?
How to find the right green glasses?
How to find the right orange glasses?
How to find the right wire frame glasses?
How to find the right pink glasses for you?
10 transparent glasses to show your fashion
What are the best tortoiseshell glasses for men?
How to find the right grey glasses?