Total Width: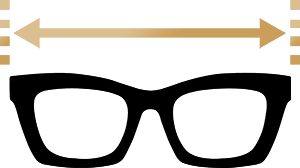 Metal Frame Glasses

FAQ About Metal Frame Glasses
Are metal frames good for glasses?
Metal frames are a great choice for those who want a classic look. They are lightweight and durable, making them a great choice for those who are active or have a busy lifestyle. Learn more.
Are metal frames in style?
Absolutely! Metal glasses frames are one of the hottest trends in eyewear right now. They have a sleek and modern look that goes great with any outfit.
Are metal glasses frames better than plastic?
Metal and plastic frames both have pros and cons but metal frames do have the advantages when it comes to durability, versatility of frame style, and lightweight. There are also many styles of glasses today that use both metal and plastic, giving you the best of both worlds.
What are the pros and cons of metal frame glasses?
The main advantage of metal frames is their durability. Metal frames are strong and can last for years with proper care. They are also lightweight, making them comfortable to wear for long periods of time. But they can be expensive, and they can be difficult to adjust if they don't fit properly. Additionally, metal frame glasses can be uncomfortable for those with sensitive skin, as they can cause irritation.
How long do metal glasses frames last?
Metal frames can last for years with proper care. To keep them looking their best, it is important to clean them regularly and store them in a protective glasses case when not in use. Additionally, it is important to have them adjusted by an optician if they don't fit properly.
Related eyeglasses categories
All eyeglasses
Women's eyeglasses
Men's eyeglasses
Round eyeglasses
Square eyeglasses
Thin eyeglasses
Gold eyeglasses
Black eyeglasses