Total Width: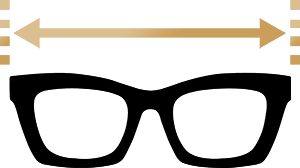 Vintage Sunglasses

FAQ About Vintage Sunglasses
What is considered vintage in sunglasses?
In the context of sunglasses, "vintage" refers to a style or design that is reminiscent of a certain time period or style that was popular in the past. Vintage sunglasses are typically characterized by their classic and timeless design, and they often feature retro-inspired details such as bold colors, geometric shapes, and intricate patterns.
Why do someone like vintage sunglasses?
Vintage sunglasses have grown increasingly fashionable, and there are now dozens of distinct styles to choose from. What's more, vintage sunglasses offer people a distinct look that attracts viewers and set the wearers apart from the crowd.
How to buy the best vintage sunglasses?
1.The first tip would be to explore all your options. And then learn your face shape. Is your face more of an oval, a pear, a square? Knowing your facial features and, even better, knowing which parts of your face you want to accentuate is a great starting point for finding your next pair of sunshades.
2.Find the perfect color. Your skin tone, eye color, and hair color can affect which colors will best suit your style. Find out your skin tone and its undertone before then researching what types of colors fit your skin tone best. Of course, you can try on any color you like. Style is an art, not a science, and all that matters at the end of the day are if you like them.
Who looks good in vintage sunglasses?
Vintage sunglasses can look good on everyone. These sunglasses can be found in a variety of styles and materials. They have been endured the test of the time, so they are unique and stylish.
Are vintage sunglasses worth it?
Yes, vintage sunglasses haven't gone out of style in decades, so you can consider them as your stylish accessory.
You may like vintage prescription glasses as well, feel free to find a pair for your need.