Total Width: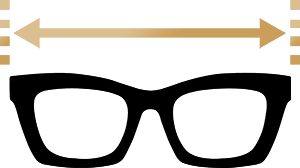 Men's Glasses

FAQ About Men's Glasses
What type of glasses look good on men?
Round glasses, rectangular glasses, and aviator glasses are three most versatile types of glasses for men. Round glasses can give off a hipster or classic look. Rectangular glasses can add a professional and modern look to your outfit. And aviator glasses, as the style originally designed for pilots, are always cool and timeless for men. Learn more.
What color glasses look best on men?
In fact, the color of glasses that look best on men depends on their personal style and complexion, while there are still some popular colors for men.
Black glasses are classic and versatile for both men and women. They're also cool for those who want a more subdued or conservative look. Tortoise shell glasses can give a vintage and old-fashioned vibe to men with any complexion. Grey glasses have a modern and minimalistic look, making them work well in formal occasions.
What color frames make men look younger?
Warm shades of brown and burgundy are very effective in making men look younger. Black is also a timeless option but some styles can give a look of maturity. For a youthful look, you can opt for thicker black frames.
What style glasses are best for older men?
Generally, for older men, classic frames with thicker rims are a great option. Classic square or rectangular frames can create a masculine look for them. Rimless or semi-rimless frames are also good. These frames can give a modern and minimalistic look, with light weight to make themselves comfortable for wearers.
How many pairs of glasses should a man have?
It's a good idea to have at least one pair of glasses for daily use. A pair of glasses might be useful for specialized activities, such as reading, using computer for a long time, or driving at night. A pair of men's sunglasses should also be considered while doing outdoor activities, especially in summer.
Why is Lensmart a good place to buy men's eyeglasses?
With wide selection of styles, affordable prices and comfortable and stylish frames, Lensmart glasses for men are designed to meet the specific needs and preferences of men, providing a comfortable and secure fit. Lensmart offers men's sunglasses as well.
Related eyeglasses categories
All eyeglasses
Reading glasses for men
Designer eyeglasses
Cool eyeglasses
Rimless eyeglasses
Trendy eyeglasses
Round eyeglasses
Blue light glasses
Black eyeglasses