Total Width: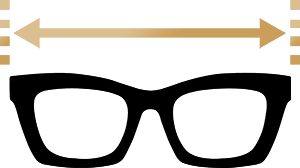 Round Glasses

FAQ About Round Glasses
What are round glasses?
Round glasses, also known as circle glasses, are a type of eyeglasses that have a round-shaped lens. They are often associated with a youthful or sporty style, and are available in a variety of different lens materials, including plastic, metal, and glass, and can be fitted with prescription lenses to correct vision problems. Lensmart offers round sunglasses as well.
Are round glasses youthful?
Yes, round glasses frames are a great way to add a touch of youthfulness to any look. They're a classic style that never goes out of fashion. Whether you're looking for a subtle change or a bold statement, round glasses can help you achieve the look you're going for.
Are round glasses flattering?
Round glasses, just like cat eye glasses, are very flattering for most face shapes as round glasses soften and compliment the roundness of the face. The roundness of the lenses creates a balance in the face and creates softness.
Thus, it will also flatter the oval, rectangular, and oblong faces that have prominent features. The frame is as important in that the thin and large frames, for example, are what contribute to complementing bold facial features.
Who should wear round frame glasses?
Round glasses can be a good choice for people who want a simple, classic eyeglasses style. They are often less bulky and less noticeable than other eyeglasses styles, which may be more suitable for people who want a more modern or edgy look.
What face shapes do round glasses look good on?
Round glasses are perfect for those who want to make a bold statement, and they're a great way to show off your unique style. Round glasses look great on all face shapes, but they're particularly flattering on oval, heart, and square faces. Learn more.