5 stylish glasses for big nose
There are numerous designs for eyeglasses. These designs are mostly based on face shapes and facial features. If you look in the right place, you will definitely get an eyeglass that fits you. Also, any eyeglass you buy should give you confidence and more importantly make you comfortable.
Furthermore, a very common facial feature is a big nose. There are eyeglass frames that suit big noses properly. For instance, angular, thick, and oversized frames. Also, the best color to suit your big nose is a dark frame.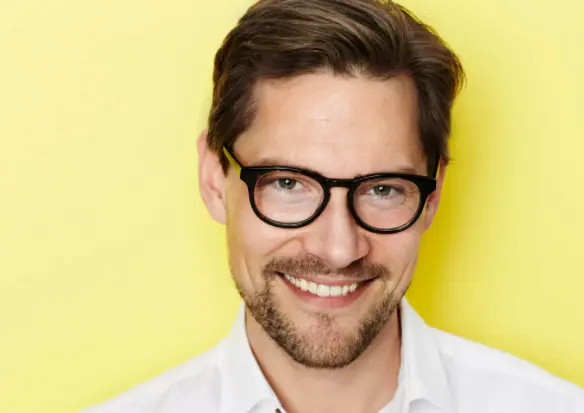 What kind of glasses look good with a big nose?
Here are some eyeglass features that you have to look out for before buying an eyeglass to complement your big nose.
1. Frame size
Just like you know the size of shirts, trousers, and shoes that suit your physical features, you should also know the size of eyeglasses that suits you. You can check for the frame size on the eyeglass before you buy them. The size of eyeglass is usually written on the temple which is usually found in the inner part of eyeglasses.
Your big nose usually needs a big frame that complements it. Therefore, you have to check these frame sizes before buying eyeglasses. For sure, buying the perfect size that suits your features would make you confident and comfortable.
2. Frame shape
Since you have a big nose, what you need is an eyeglass frame to make it look smaller. The best eyeglass shape in this instance is a circular-shaped eyeglass frame. Circular-shaped frames have aesthetic flattering impacts on big noses. The shape blends with your nose instead of discerning it like other frame shapes.
3. Frame color
Color is one feature that draws attention away from how big your nose is. People focus on the colorful frames on your eyes rather than looking at your big nose. Especially for people with a light complexion. A dark frame will definitely draw the attention of people to your eyes. In essence, a dark frame will be beneficial sometimes, depending on your complexion.
Another way to draw attention away from your nose is to wear a multi-colored eyeglass frame. An object with different colors is always noticeable. That is why a frame with different colors will keep people from noticing your nose size. For instance, a rainbow-colored frame or a tortoise shell designed frame will definitely stand out.
4. Frame thickness
Thick frames are usually large to an extent. They suppress the size of your nose and also they make you feel confident. Also, the thick rims that these eyeglasses have, will make your eyes the main attraction. In addition, solid eyeglass frames are usually more robust than normal frames.
Thick frames are manufactured with thick rims that portray your personality better than a rimless frame.
Five stylish glasses for big nose
Here are some of the best stylish glasses for people with big noses:
1. Asteria square tortoiseshell eyeglasses for men and women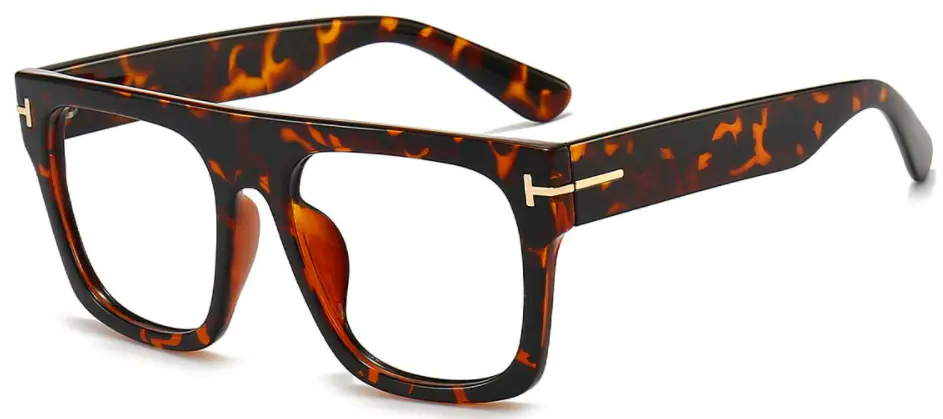 This is obviously a perfect fit for someone with a big nose. Firstly, it has large square frames that can make a big nose look smaller. Not only that, but the Asteria square tortoiseshell glasses are very colorful. They will definitely take every attention from your big nose to make you confident.
2. Rajani square emerald eyeglasses for women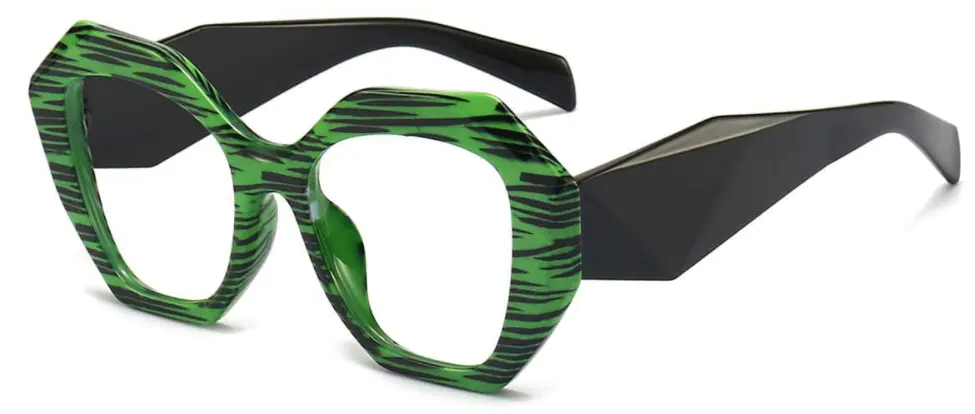 Rajani is manufactured with anti-scratch and impact resistant materials. These properties make Rajani strong and durable. They are especially recommended for women with big noses. Majorly because of the square big glasses frames.
3. Mingxia square purple eyeglasses for women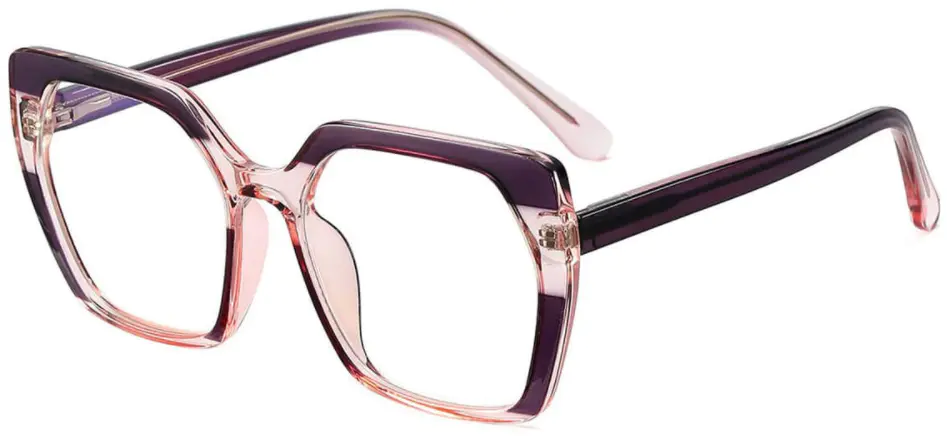 Mingxia was manufactured with TR90 materials that help to improve the durability of the eyeglasses. Also, these eyeglasses are square with large frames that don't allow your big nose to be too obvious. In addition, these frames have sparkly colors that draw attention.
4. Kolly cat-eye black eyeglasses for women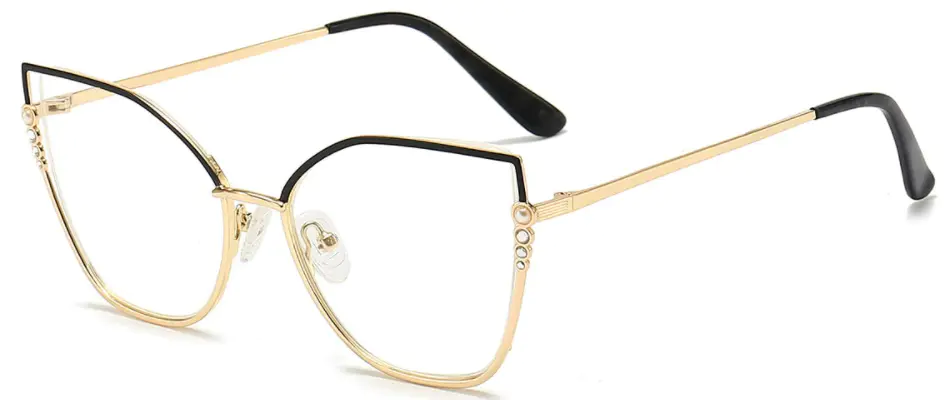 Kolly is a cat eye glasses with large and thick frames manufactured with TR90 materials. The TR90 materials make them durable, flexible, and lightweight. The large and thick frames that it has, are what make them perfect for people with big noses.
5. Boh square tortoiseshell eyeglasses for women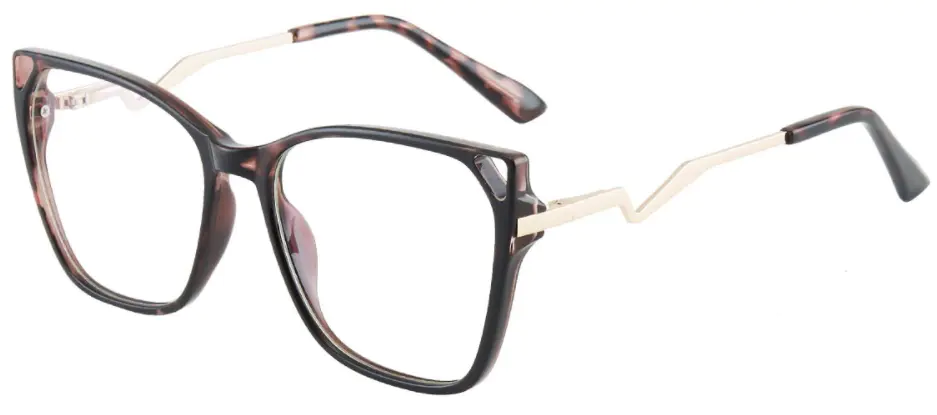 Just like every other quality eyeglass, Boh square eyeglasses are made with TR90 materials and metal frames. The TR90 materials make them flexible, durable, and lightweight. These eyeglasses have large frames and a beautiful combination of colors. These features suppress your big nose and make it unnoticeable.
Recommended articles:
5 vintage glasses for round face
5 stylish glasses for oval face
5 stylish glasses for heart shaped face
5 stylish glasses for big nose
10 recommended stylish cat eye glasses for women
Guide to buying the best glasses for bald men
What are Asian fit glasses (low bridge fit glasses)?
Glasses measurement: how to know your frame size?
Are big frame glasses in style?