Total Width: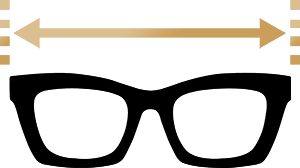 Oversized Sunglasses

FAQ About Oversized Sunglasses
What are the benefits of oversized sunglasses?
The benefits of oversized sunglasses include better protection from the sun's rays, improved visibility, and a stylish look. They are also great for people with larger faces, as they provide more coverage and a better fit.
Why do people like oversized sunglasses?
Some people wear oversized sunglasses because they want to make a statement and add some drama to their outfit. Oversized sunglasses can be a great way to draw attention to your face and add some flair to your style. They can also be a great option for people who want to hide behind their glasses, as the oversized frame can create a more dramatic and attention-grabbing look.
What face shape is best for oversized sunglasses?
Oversized sunglasses are a great way to make a statement and protect your eyes from the sun. But, depending on the shape of your face, some styles may look better than others. For example, oval faces can pull off almost any style of sunglasses, but look especially good with oversized frames that are wider than the broadest part of the face; and heart-shaped faces look great with oversized frames that are wider than the forehead and have a slight cat-eye shape.
Are oversized sunglasses a trend?
The trend of oversized sunglasses is a timeless and classic fashion trend that has been popular for several years. Over the years, the trend of oversized sunglasses has evolved and changed, with new styles and designs being introduced and popularized. Some of the most popular oversized sunglasses styles include oversized aviator sunglasses, oversized wayfarer sunglasses, and oversized cat-eye sunglasses.
How to buy oversized sunglasses?
You should make sure that oversized sunglasses fit snugly but comfortably on your face. They should be secure enough to stay on your face without slipping or moving around, but they should also be loose enough to allow for proper ventilation and air flow. Learn more.