Total Width: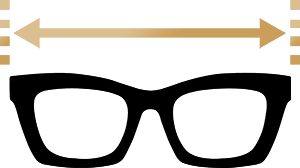 Round Sunglasses

FAQ About Round Sunglasses
Are round sunglasses in trend?
Yes, round sunglasses are definitely in trend! Round sunglasses are timeless. They never go out of style and always look chic.
What are the benefits of round sunglasses?
Round sunglasses are more flattering than other styles. They tend to be more flattering on a variety of face shapes than other styles of sunglasses. And they are a versatile style of sunglasses that can be worn with a variety of outfits and styles.
What year were round sunglasses popular?
Sunglasses have been a popular accessory for centuries, but it wasn't until the 20th century that they became a true fashion statement. In the 1950s, Hollywood celebrities like James Dean and Audrey Hepburn popularized the use of sunglasses, and by the 1960s, they were a must-have item for both men and women.
How do I choose round sunglasses?
Here are a few things to keep in mind when choosing round sunglasses: 1.Face shape: Round sunglasses look best on oval, heart, and square-shaped faces. If you have a round or triangular-shaped face, then round sunglasses may not be the best style for you.
2.Lens size: The lens size of round sunglasses should be in proportion to your face size. If you have a small face, then go for a smaller lens size. If you have a larger face, then you can go for a bigger lens size.
3.Frame material: Round sunglasses can be made from a variety of different materials, including metal, plastic, and wood. Choose a material that is durable and will withstand daily wear and tear.
4.Color: When it comes to round sunglasses, black is always a classic and chic choice. But if you want to add a pop of color to your look, then go for a pair with colored lenses or a brightly-colored frame.
You may like round prescription glasses as well, feel free to find a pair for your need.