How to find the right tortoise shell glasses?
There are no one-size-fits-all tortoise shell frames. You must consider your skin tone and the frame colours, just like you would with any pair of glasses. Choose a narrow, light frame if you're new to tortoise shell eyeglasses. They look fantastic whether worn with black, blonde, or red hair. The real trick is to match the tortoise shell hue to your skin tone and characteristics. The brown-honey tones complement blue eyes well.
If you have a lighter complexion, traditional brown tortoise shell glasses will look fantastic on you. Choose coloured tortoise shell frames if you have a darker skin. The red tortoise shell frames would set you apart from the crowd. Tortoise shell also comes in a wide range of hues, including pastel pink, royal blue, mustard, and cream.
You'll need to try on a variety of tortoise shell frames to find the ones that are right for your face and style. However, there are plenty of vintage-inspired tortoise shell glasses to try at Lensmart. You have a lot of options, so it's practically difficult not to discover something that looks great on you.
Are tortoise shell glasses out of style?
Roses are red, violets are blue, and my glasses are tortoise, how about you?
If you wear glasses, there's a good chance you've had tortoise shell frames in the past. For decades, tortoise shell frames have been one of the most popular eyewear styles.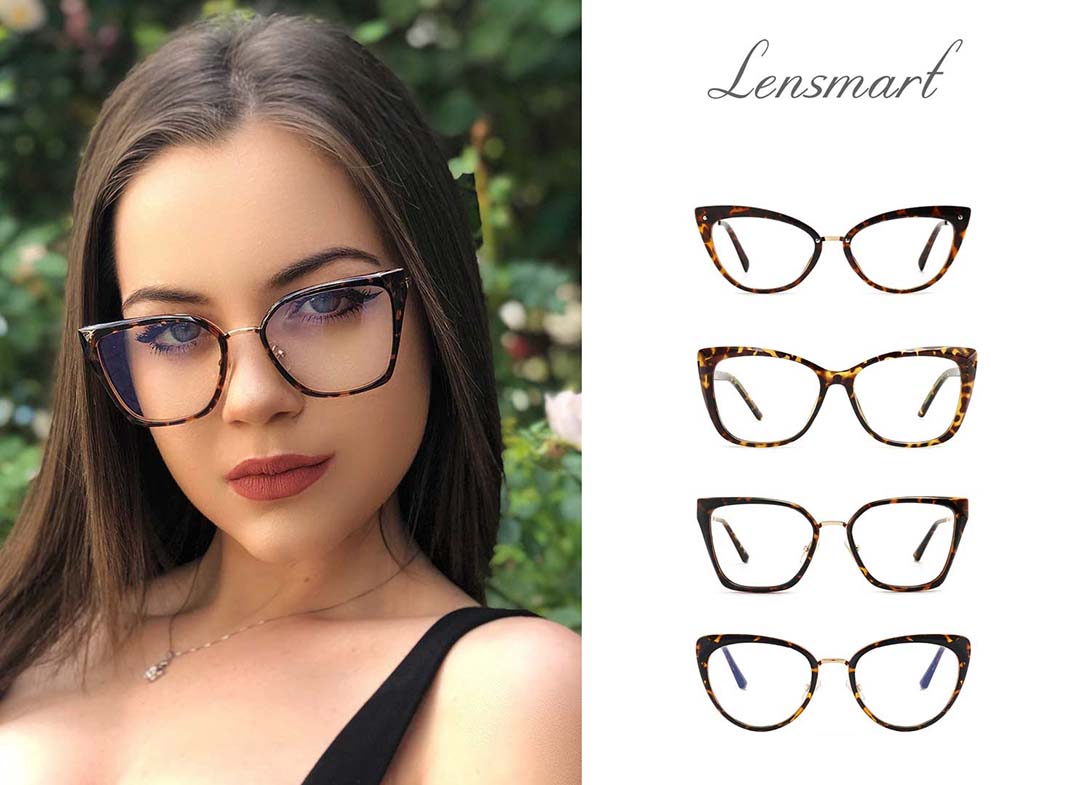 But what is it about tortoiseshell frames that make them so popular?
According to fashion experts, its appeal originates from the fact that it looks well on almost everyone. Their warm brown and amber hues will lighten dark skin tones and provide a ray of sunshine to the eyes. For pale complexion types, tortoise is an excellent gentler alternative to black frames, which may be too harsh. It's also a style that appeals to both men and women, and it exudes an independent and unique personality. That's why we can say that tortoise shell glasses are in fashion and in trend.
Are oversized tortoise shell glasses popular?
For both prescription glasses and sunglasses, oversized tortoise shell glasses frames are making a comeback. This glam appearance provides both face shielding and eye protection while still being fashionable. Feel secure and protected in a variety of styles ranging from 70s glam to early 2000s Hollywood glitz. Keep your face shape in consideration while buying for this year's eyewear trend. While large frames can complement a variety of facial traits, it's crucial not to go overboard. The width of your frames should stretch to the temples and not beyond the width of your face.
The best tortoise shell glasses from Lensmart
For decades, tortoise shell glasses have been a popular choice for ladies. It's classic, stylish, and resilient in terms of longevity. Tortoise shell frames will always have a place in our eyewear collections, and because the colours are so earthy and neutral, they can be worn with just about everything in our wardrobe. Not only that, but tortoise shell is one of the most accessible designs for all types of glasses wearers, with so many inexpensive options on the market today.
Here are two of the recommendations of tortoise shell glasses from Lensmart.

This full-rim cat eye glasses is ideal if you want your frames to be discreetly fashionable and draw attention to your face. Our clients enjoy this tortoise shell and attractive frame because of its price, comfort, and style. Full-trim tortoiseshell makes everything appear younger and more beautiful. With colourful and lightweight frames that open and shut effortlessly thanks to a flexible spring hinge, comfortable integrated nose cushions, and curve temples. This Persia frame will make you see and feel several years younger, whatever of your age.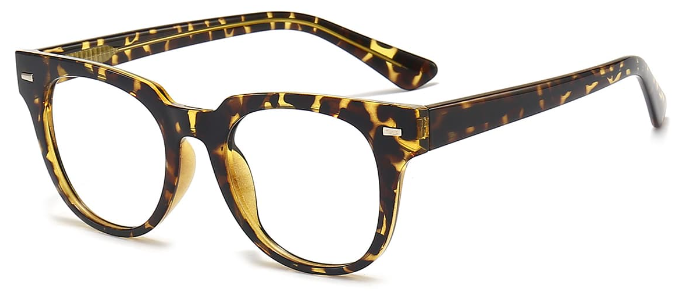 Because of their medium size, these oval glasses are easy to handle. Both the frames and the lenses are made using high-quality materials and first-class craftsmanship to increase use. Additionally, the lenses contain an anti-scratch coating to ensure that these transparent glasses do not scratch even when handled forcefully. Not only are these glasses comfortable to wear when working on a computer, but they are also comfortable to wear during other activities.
Recommended articles:
How to find the right black glasses for you?
How to find the right white glasses for you?
How to find the right clear glasses for you?
How to find the right tortoise shell glasses?