Total Width: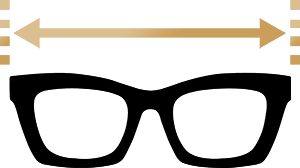 Cute Glasses

FAQ About Cute Glasses
Are cute glasses in trend?
Cute glasses are always in trend. Choosing the design that suits your style and personality can give you a better first impression. Whether it's thick specs or rimless glasses, every different frame adds a unique fashion statement for you. The right pair of cute glasses can grant you more confidence.
How to get the right cute glasses?
You should choose a frame shape that contrasts your facial structure. For example, if you have an angular face shape, you can pick a frame that has a rounder form to soften your features. To bring out the angles of your round face, a frame with a sharper cut will suit you. Learn more.
Where to buy cute eyeglasses online?
Lensmart is a good place worth buying cute glasses online. The glasses here are not only cute but also stylish and fashionable. And they are in different colors, which gives you tons of options.
What types of glasses are cute?
Talking about cute glasses, cat eye glasses are a timeless style that can be both sophisticated and playful. Round glasses are another popular option that can be both stylish and flattering. If you're looking for a pair of glasses that will soften your features and give you a cute, feminine look, round frames are there for you.
Related eyeglasses categories
All eyeglasses
Women's eyeglasses
Blue light glasses
Reading glasses
Clear eyeglasses