How to find the right purple glasses?
Have you been wearing the same pair of glasses for decades? If that's the case, your glasses may be causing you to age prematurely.
Although you may need glasses for function as you get older, it doesn't mean you can't select fashionable eyewear that makes you look younger. Are you ready to brighten up your glasses with purple frames that exude a sense of young exuberance? We've compiled some pointers to assist you in getting started.
Do purple glasses make people look younger?
Purple glasses are a fashionable way to add a splash of colour to any outfit. This classic pick is flattering on all skin tones and eye hues. For everyone, there's a perfect purple colour! When coupled with a purple frame, your eyes appear even more powerful and brilliant. Warm purple tones may bring out brown eyes' hazel flecks, while cold purple tones like lilac make blue eyes shine and glitter. We offer a terrific assortment of purple eyeglasses at lensmart, including all colours of purple. There's a gorgeous purple complement for every personality, from mauve to orchid, eggplant to violet spectacles.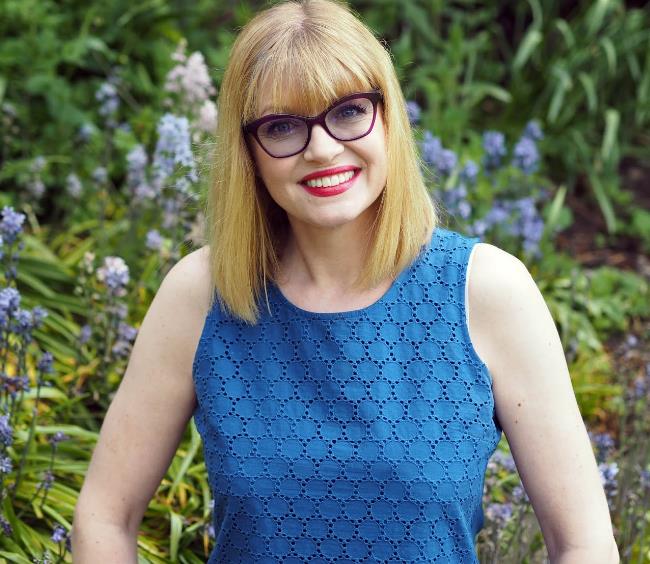 Purple eyeglass frames may be customized with high-quality prescription lenses. Single vision, bifocals, progressives, and transition lenses are among our Rx prescription alternatives. This implies that wearing a purple frame will not only make you seem fashionable but will also provide you with maximum clarity and vision. Forget rose-coloured glasses; now is the moment to see the world via colourful purple lenses.
What lenses colour suits purple glasses frames best?
Coloured glasses lenses don't just create a fashion statement; they also aid to block light from entering your eyes. They do it in different ways depending on the lens colour. Some eyewear tints make colours look more vibrant by enhancing them. Colour distortion, glare reduction, light blocking, and even improved visual acuity are all benefits of tinting. However, not all coloured glasses are appropriate for all situations and frames.
Purple lens choices are available for frames that are purple or frames with purple embellishments. When the purple lenses are a shade darker or lighter than your glasses, it looks best. It might be really popular to wear the millennial purple mood and try Rose Gold lenses in your glasses, depending on the shade of pink you have. Chrome, Grey, Carbon, and Grey Gradient are recommended if you don't have any. Another good choice is clear. If you have a purple accented frame, we recommend Nova, Cosmic, or Rose Gold lenses. The colour of your lenses should match the decorations on your frames for a colourful look.
Tips to select best purple glasses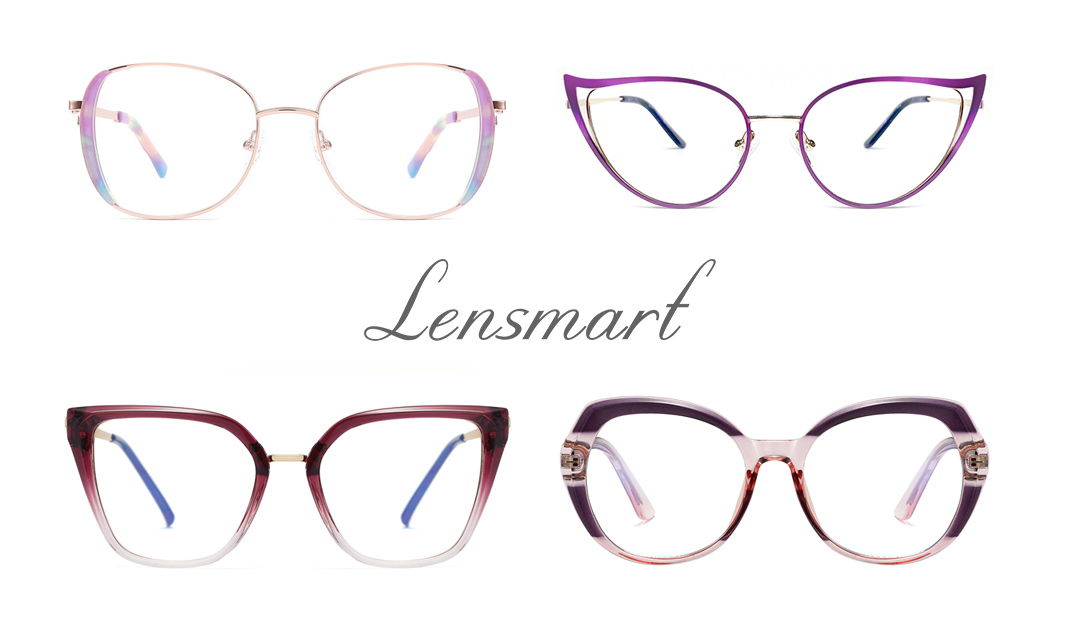 The colour of your glasses may make a significant impact on how you seem. Consider picking a style that either compliments or contrasts with your hair colour, eye colour, and skin tone when selecting purple frames, depending on the look you want to achieve.
1.Select purple glasses according to your eye colour
Choose a purple colour that is opposing yet complementary to your eye colour if you want to go for a bold, vibrant appearance.

If your eyes are grey, to add a pop of colour to your ensemble, go for dark purple frames. Because grey is such a neutral colour, practically any purple tone will complement grey eyes.


2.Select purple glasses according to your hair colour
Hair follows the same guidelines as eyes: depending on the mood you're going for, your purple frames can add a subtle touch or make a bold statement to your whole appearance. When it comes to picking glasses for your hair colour, there are a few factors to consider.
With black hair, dark purple frames like Tyrian or real plum appear extremely elegant, helping to create a stylish, cohesive image. Brighter colours, on the other hand, will create a strong contrast, which is ideal if you want to make a statement.

White or grey hair offers the perfect neutral palette, making it a wonderful hair colour for those who prefer to try out new styles. Purple frames will offer a flash of excitement to your ensemble, while brighter or deeper purple colours will seem effortlessly elegant.
Recommended articles:
How to find the right black glasses for you?
How to find the right white glasses for you?
How to find the right clear glasses for you?