Total Width: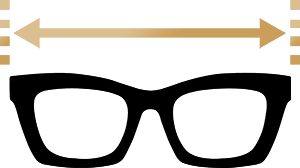 Grey Glasses

FAQ About Grey Glasses
Are grey glasses trendy?
Yes. With timeless look, grey glasses are a smart fashion choice today. Their modest and reserved style allows them to be worn in any setting. Find more eyeglasses at Lensmart.
Are grey glasses flattering?
Yes, grey glasses can help to make your eyes look brighter and more open, as they reflect light away from the eyes, which can show your natural beauty. Learn more.
Are grey glasses good for grey eyes?
People with grey eyes can draw attention to their unique irises by choosing deep colors for frames, accentuating their paleness. People with grey eyes should choose glasses in colors like black, blue, purple, and grey.
Can grey glasses make me look younger?
Yes, wearing grey glasses can help to make you look younger. The reason for this is that they can help to reduce the appearance of wrinkles and fine lines around the eyes.
Who should wear grey glasses?
People with cool skin tone usually look best with grey glasses, as cool skin types look best with similar cool-toned glasses frames like silver, grey, green, and clear ones.
Related eyeglasses categories
All eyeglasses
Women's eyeglasses
Men's eyeglasses
Clear eyeglasses
Tortoiseshell eyeglasses
Black eyeglasses