Total Width: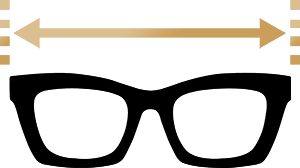 Trendy Sunglasses

FAQ About Trendy Sunglasses
What make sunglasses trendy?
1.For the most part, a trendy pair of sunglasses is one that makes a statement. Most celebrities make statements by the way they dress and accessorize. They are always in the limelight and often hide behind shades, that is, sunglasses.
2.In some instances, they have their sunglasses specially designed or they endorse existing designs. Because people always watch them, these sunglasses filter down to the masses and become a trend.
3.Fashion designers also create accessories for their courtiers, and this is perhaps how the retro-oversized and cat eye sunglasses made a comeback. However, the ordinary person can also make sunglasses trends simply by wearing a certain style and having others like it on social media.
What is the trend in sunglasses 2023?
In recent years, there have been a few popular trends in sunglasses, including oversized styles, retro-inspired designs, and styles with unique and eye-catching details. Oversized sunglasses have been a popular trend for several years, as they can be a great way to make a statement and add some drama to your overall style. Retro-inspired designs can incorporate classic styles and shapes into your eyewear. Learn more.
You may like trendy prescription glasses as well, feel free to find a pair for your need.