Cool glasses 2023: find the best pair for you
Isn't it amazing how a pair of cool glasses can dramatically change your look in an instant? It's almost like creating an alter ego who's chic and fashion-forward. Is it possible to look cool simply by wearing eyeglasses? Here's the guide that answers this question.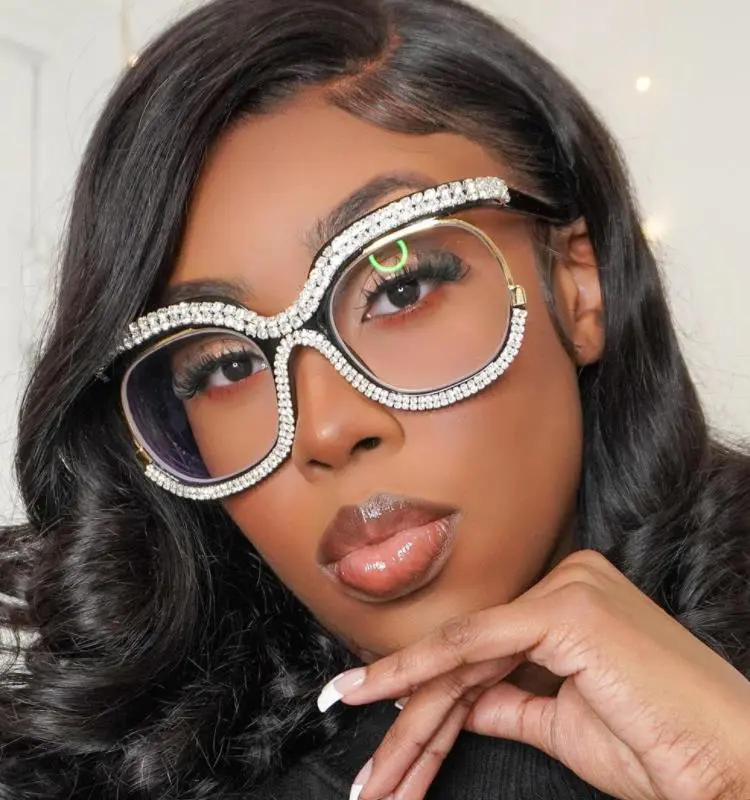 What type of glasses makes people look cool?
Cool glasses are statement pieces that offer a stylish aura even to a simple outfit. These accessories range from luxe to trendy, each with a unique quality to it. Clear-framed specs are currently a hit in the market since they are versatile and can match any outfit. In addition, aviator shades are worth mentioning because they are a style staple for every fashionista.
Hipster-style eyeglasses or sunglasses also belong to this list, and for good reason. This type of eyewear has distinct features that are truly iconic and trendy. The bold and creative designs set these frames apart from the ordinary. Lastly, half-rim glasses are the perfect blend of minimalism and elegance that make them look cool and comfy to wear.
Why do people like cool glasses?
In general, eyeglasses are worn in two ways: as a fashion statement or to correct vision problems. Regardless of the purpose, it's essential to choose eyewear that will look good when worn. A lot of people choose cool eyeglasses because they add an oomph to the overall look. It may seem insignificant in size, but anyone with a great fashion sense knows how vital this small accessory is.
People opt to wear cool-looking eyeglasses because they can enhance a person's facial features. These frames are available in a myriad of designs and colors, so anyone can surely find a pair that fits. Cool eyewear also gives you the chance to experiment with different styles and create a theme for your wardrobe.
How to get the right cool glasses?
Every avid eyewear shopper knows that the biggest factor in buying this accessory is the face shape. Sure, you can purchase just about any eyeglasses on display. However, you will look better and feel more comfortable wearing a pair if it fits you perfectly. Now, the best way to determine if the glasses suit you is through your face shape.
For example, if you have a square or angular face, the best options include round or oval frames. Cat-eye glasses will also work if the brow line is not too angular. On the other hand, people with roundish faces should strongly consider wearing angled frames like square or rectangular eyeglasses.
It's also essential to choose a style that speaks to you. Looking cool means being confident with how you look. So long as you can pull off the style and design of the eyewear, you will always look cool and chic.
Buying the best cool glasses for 2023
Matei Square Glasses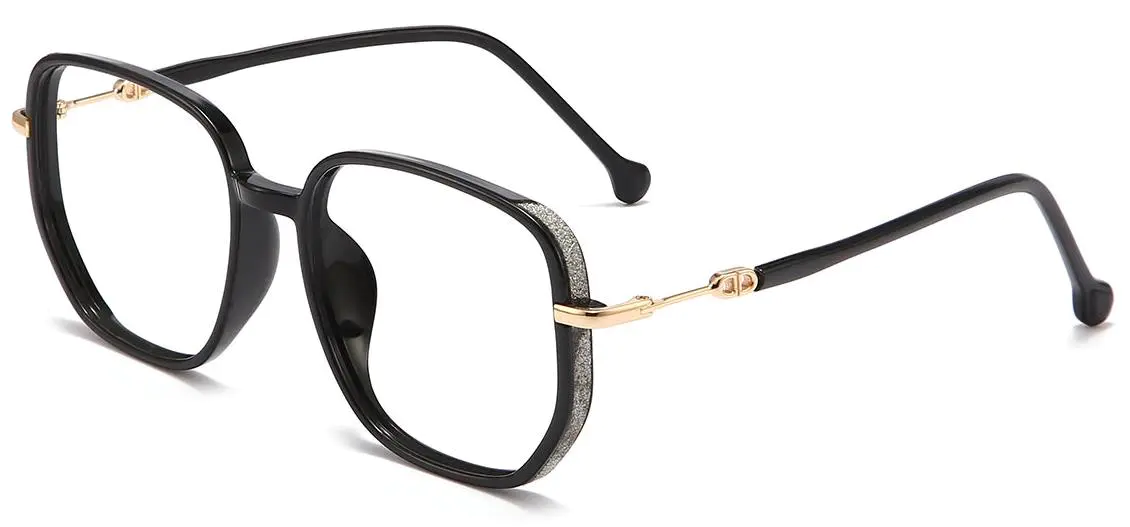 The Matei square glasses may look like any basic eyewear, but this pair comes with surprise accents you will love. The rim sides are lined with fine sparkly stones and a gold-plated arm that elevates the eyewear's look. It's a great option for ladies who want a cool and chic aesthetic!
Mirja Oval Glasses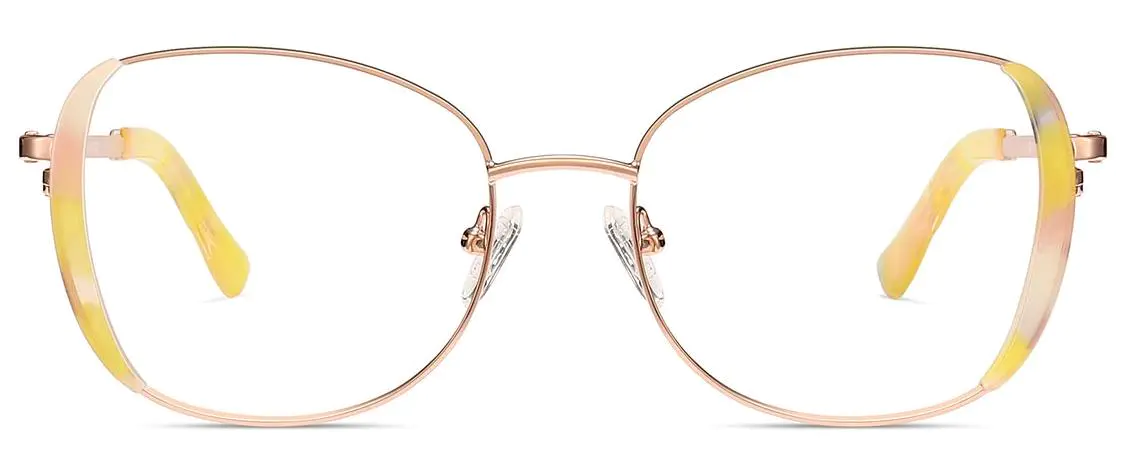 The large lenses of the Mirja oval glasses are not the only impressive thing about them. This pair of cool glasses is mostly made of metal with acetate accents on the rim that add a pop of color. It offers a blend of subtle style and lightweight comfort that you can wear all day.
Mozana Cat-eye Glasses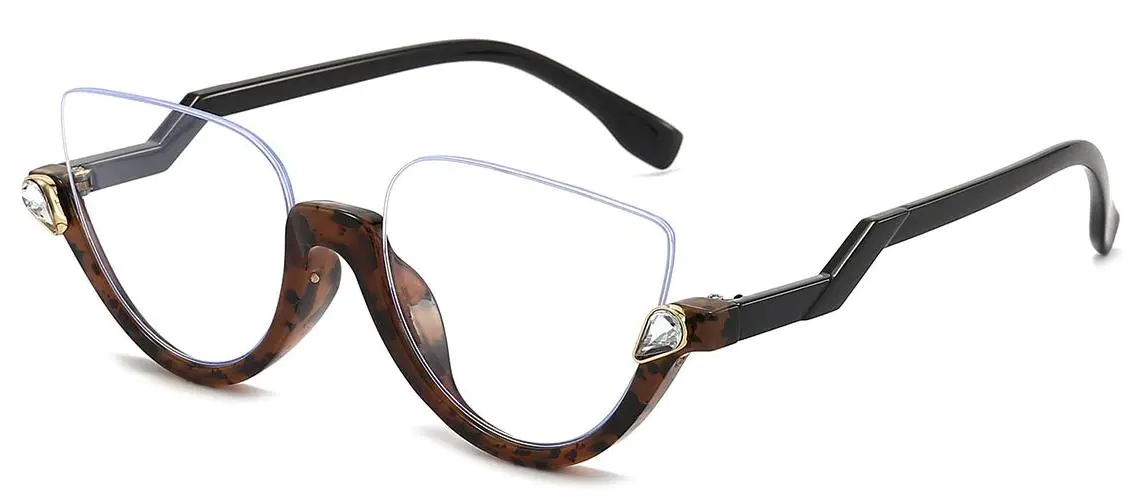 When you think of half-rimmed glasses, the image that comes to mind is a rimless bottom and metal upper frame. However, the Mozana cat-eye glasses put a twist to this style by having a thick lower rim and no-rim upper. If you want standout eyewear, this design is for you.
Alexia Rectangle Glasses

Now, if you want classic half-rim eyewear, the Alexia rectangle glasses are your best bet. This pair has a classic shape and thin frame that makes it suitable for casual or formal occasions. It's also light on the face, so it works as prescription glasses, too.
Rowdy Aviator Glasses

People say that the classics never fade, and these Rowdy aviator glasses are proof of that. This eyewear has an all-metal frame and comes in sleek colors like black, silver-black, and blue. There's one word that perfectly describes this frame: elegant!
Shop for cool eyeglasses
Get your pair of cool glasses from Lensmart, the leading online store for all things eyeglasses. Shop today and experience the virtual try-on feature to find the best pair that's perfect for your face!
Related articles:
Eyeglasses trends 2023: popular glasses styles
Cool glasses 2023: find the best pair for you
Best cool sunglasses for men & women: upgrade your fashion
Hipster glasses 2023: find the best pair for you
Nerd glasses 2023: find the best pair for you
Cute glasses 2023: find the best pair for you
Vintage glasses 2023: find the best pair for you
Designer glasses 2023: find the best pair for you
10 transparent glasses to show your fashion