Total Width: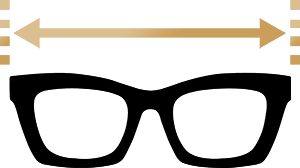 Rectangle Glasses

FAQ About Rectangle Glasses
Who can wear rectangle glasses?
Rectangle glasses' geometric design is ideal for men and women who have curved jawlines and delicate facial characteristics. Rectangle glasses give a good balance for round, oblong, or heart-shaped features with beveled edges. If you're unfamiliar to buying glasses, rectangular frames are a good place to start. They're also a great option for anyone who want to add to their ever-growing assortment of spectacles. Lensmart offers rectangle sunglasses as well.
What face shape suits rectangle glasses best?
It is not strange to find rectangle glasses in stores as they cater to most face shapes, such as round faces, oval-shaped, and diamond faces. Oval face is a great match for the rectangle glasses because the forehead and the jaw are the same width.
Round face is another perfect match because the two shapes are in perfect balance. The diamond-shaped face is tapered down to the jawline and has a narrow forehead. This makes the rectangle glasses fit perfectly, as it widens the upper part of the face and draws attention to the eyes. All of these face shapes can choose rectangle glasses for a perfect fit. Learn more.
Are rectangle glasses in style?
Over time, many different styles of glasses have evolved, which include rectangle-shaped glasses. Rectangular glasses are always in style and available in stores because they are so versatile. It is particularly popular as most people opt for it when they start wearing glasses, as it is an easier choice. The shape gives the glasses a timeless elegance.
Do rectangle glasses suit oval faces?
Rectangle glasses can be a good choice for people with oval-shaped faces, as the simple, rectangular shape of the frame can help to balance out the width of the face and create a more balanced look. This is particularly true for people who have an oval face shape with a defined jawline and a slightly narrower forehead and chin.
Do rectangle glasses look good on round faces?
Rectangle glasses are one of the best glasses for people with round faces. These glasses can balance the style of round faces, and they can also add some edgy style to this face shape.