Total Width: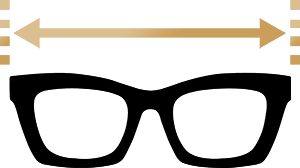 Aviator Sunglasses

FAQ About Aviator Sunglasses
Is aviator sunglasses and men a good match?
Most men look good in aviator sunglasses, but it depends entirely on the style. The iconic aviator styles are varied, and men have a wide range from which to choose. However, the pilot style is a great match as it suits most face shapes. Men do need to choose the right size, though, as even the pilot styles come in different sizes. It is also important to note that to make it a great match, you have to make sure that the width is also just right. There are a number of choices in this range, and there is, therefore, a match for everyone. Learn more.
Who can wear aviator sunglasses?
Aviator sunglasses aren't always flattering for everyone. They are suitable for individuals with oval, square, and heart-shaped features and will function on most facial types. That's not surprising actually there are only six face variations. It takes very little effort to put on a pair of aviator shades. The key to wearing them is to seem as if you aren't trying very hard, which can be easily accomplished by selecting a classic design and then combining it with outfits that are appropriate for your fashion.
How to choose the right aviator sunglasses?
Aviator sunglasses don't always look conventionally good on all face types, and there is more than one type of aviator style frame. The aviator style is pretty versatile. Its mixture of hard and soft lines means that it works well on nearly every face shape. But generally, speaking, aviators look best on diamond, heart, oval, and square faces. Aviators aren't typically recommended for people with rounder or narrower faces.
If that sounds like you, but you don't want to miss out on the aviator craze, then don't fret. Style is an art, not a science, and these recommendations are only based on enhancing conventionally attractive facial features. The easiest way to see if aviator sunglasses suit you is to try some on. You won't know until you try. Learn more.
Why are aviator sunglasses popular?
Since aviators were first seen on the faces of American fighter pilots, they were advertised to all Americans as a symbol of patriotism wearable by anyone. And in the 1950s, this style really took off as more celebrities started to wear aviators and characters in films were shown wearing them.
You may like aviator prescription glasses as well, feel free to find a pair for your need.