How to find the best glasses for small faces?
People with small faces are known to like eyeglasses with narrow frames. They also like those small glasses that fit them properly. However, some of them enjoy wearing those very big square glasses. This is because it makes them look very cool. Especially for the ladies.
Furthermore, the frames that fit them properly are the ones they prefer. People with small faces should never think about buying very big glasses. The glasses would keep sliding off your nose. Moreover, having a small face isn't wrong. It is good to embrace your face features and use the right glasses that fit you.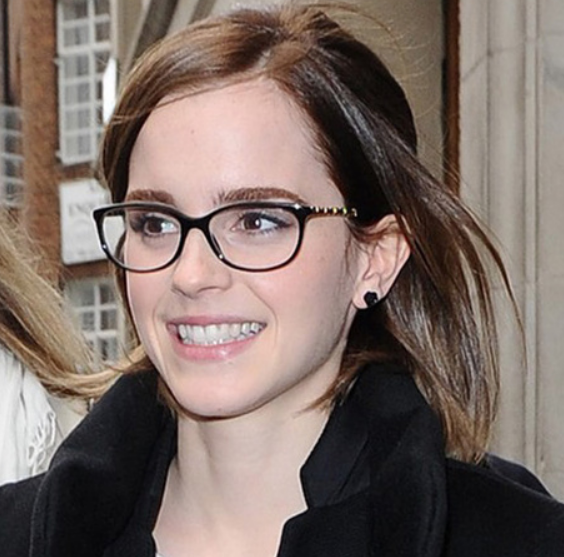 What is a small face shape?
Mostly, a person's face shape always matches with the body stature. Although this isn't always the case, it happens most times. At times, tall people have these small narrow faces. While short people sometimes have big round faces. This doesn't make anyone abnormal.
Furthermore, a face is called small when the eyes, nose, and lips are all on a petite surface. Also, a narrow face is considered small too. When getting an eyeglass, it will be helpful to consider that. There are so many celebrities with small faces today. They are part of what makes these eyeglasses for small faces popular. Numerous advantages come with having a small face too.
What frame glasses suit small faces well?
1.Rectangular Frames
Rectangular frames are almost as stylish as square frames. However, Square frames tend to weigh small faces down, while rectangular frames add depth to them. It also gives them a smart appearance. It especially looks good on people with narrow faces.
2.Cat eye Frames
Cat eye glasses frames are a little funky but they are kind of particular to small-faced people. They help to elevate their cheekbones. A lot of stars wear this kind of frame to make them look sassy. In particular, female celebrities. This isn't much of a manly look.
3.Oval Frames
Oval frames seem a little modest at times but they have this hint of fashion too. It is preferable to use on small faces because they are not like circular frames. Why are oval frames better? Well, they don't overwhelm small faces.
Tips for choosing glasses for small faces
Of course, you would need a guide when buying eyeglasses for your small face. There are several tips that would help you.
Firstly, try the ones with semi-rim qualities. They are mostly good for people with small faces.
Secondly, if you want to buy thin-framed glasses, ensure that you buy the metal frames.
Thirdly, you can get yourself a thin acetate frame as long as the one you buy has the perfect shape and style for your face.
Finally, try considering thick frames because they tend to look amazing on small faces. However, there are still people who seem to look better with thinner frames. These are still people with small faces.
Five best glasses for small faces
When buying eyeglasses for your small face, always put in mind that less is definitely more. No matter the shape, just pick out something that wouldn't overwhelm your face.
1.Odette Cat-eye Tortoiseshell Eyeglass
The Odette cat eye glasses are more of a female than a male eyeglass. Generally, if you go checking for female glasses, cat-eye glasses are always at the top.

2.Persia Cat-eye Transparent Eyeglasses
If you need frames that are stylish and would not overwhelm your face then this is the best option for you. The Persia frame is mostly picked out based on how affordable and comfortable they are.

3.Laelia Rectangle Black-pink Eyeglass
Rectangle-shaped eyeglasses are now very cool and the youngsters now love Laelia. They might appear too big for small faces but they don't take much to stay on.

4.Imani round rose gold eyeglass
Imani was made with anti-reflective and anti-scratch lenses. Also, the frames are made with lightweight materials. They are extremely durable and flexible too. All of these features make the Imani round glass much more comfortable to use.

5.Nevaeh round tortoise eyeglass
Just like most metal frames, these frames are made with flexible, durable, and lightweight materials. The materials make Nevaeh very comfortable to wear.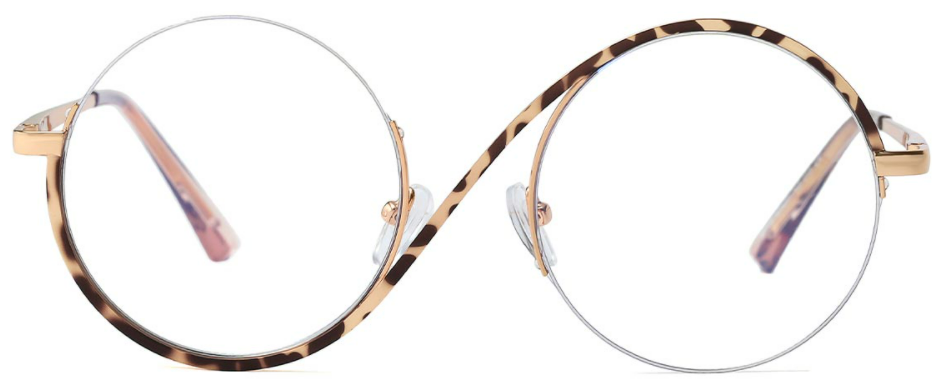 Related articles:
Know your face shape and find the right glasses
How to find the best glasses for long faces?
What face shape best suits cat eye glasses?
What face shape best suits browline glasses?
What face shape best suits round glasses?