Total Width: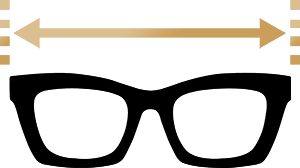 Aviator Glasses

FAQ About Aviator Glasses
Are aviator glasses in style?
Of course. Aviator glasses remain fashionable for men and women. The style is based on the pilot's style glasses, and that has made it popular for decades. These glasses flatter most face shapes and most men may feel confident when they wear aviator glasses. Lensmart offers aviator sunglasses as well.
Are aviator glasses masculine?
Yes, aviator glasses are often considered a "masculine" style of glasses, as they were originally designed for pilots and were primarily worn by men. Over the years, however, these glasses have become a fashion statement and now are worn by both men and women.
What is the history of aviator glasses?
Aviator glasses (also called pilot's glasses) is originally created by Bausch & Lomb in 1936 for pilots to protect their eyes when flying. The military demeanour gives rise to a new trend and it lasts until today. Many glasses sellers like Lensmart are pushing aviator glasses' popularity forward.
Who can wear aviator glasses?
Aviator glasses aren't always flattering for everyone. They're suitable for those with round, oblong, and heart-shaped faces. They also look great on people with longer faces as they add balance to the face. However, not all guys are born to suit these glasses. They may not be the best choice for a very long or narrow face, as they can add too much length to it.
What face shape suits aviator glasses best?
The shape has a similar feel to the cat-eye except that it is not as pronounced – that is, the lines of the glasses are more subtle and smooth.
For most face shapes, it would depend entirely on the size of the glasses as well as the shape. These glasses are aviator shapes that come in various forms, such as the more rounded, squared, or rectangle aviator frames.
The best way to find aviator prescription glasses that best suits your face is to try them on. Most eyewear stores, both online and offline, give you the opportunity to try them on. Learn more.