Tips to select the best trendy sunglasses
Do you want to know how to get the greatest single pair of sunglasses for your face (or at least a couple to switch out based on your mood and outfit)? You may create a rough blueprint of the perfect pair of shades by considering your wants, requirements, and how you appear so that you'll recognize them when you see them. Avoid buyer's regret by remembering these guidelines for selecting the best trendy sunglasses when you're out shopping.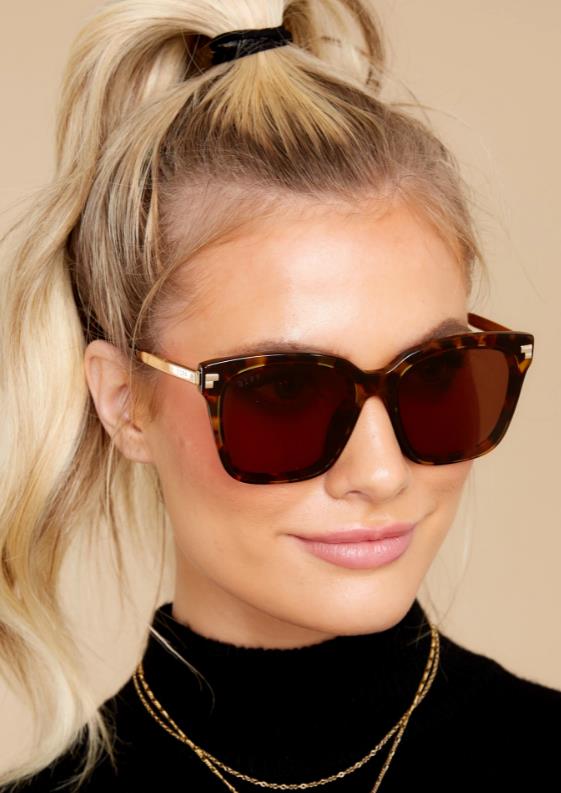 What are you looking for trendy sunglasses to do?
The most crucial of the top suggestions for picking the best sunglasses is to choose a pair that can manage your level of activity. If you prefer the aesthetics of sports sunglasses like Oakleys but aren't highly active, you don't have to worry about buying the genuine stuff. You may get a copy for a lot less money without having to worry about the possible danger to your eyes if you wear them while bicycling, jogging, skating, or doing other activities.
Regardless of what sunglasses you pick, be sure they are UV-protected to the fullest extent possible. Your pupils will dilate as a result of the low light your eyes are exposed to behind the black glasses. More damage will be done without UV protection to filter out UVA and UVB radiation.
1. Consider how frequently you want to buy
Are you a trend setter or do you like to invest in high-quality traditional styles that you can wear for years? If you don't mind throwing out or wearing a pair of sunglasses when they go out of style, keep up with the latest trends by watching celebrities on TV and in movies, listening to expert interviews with designers, and studying your fashion-conscious classmates. If you prefer traditional styles and want to splurge, consider an amazing pair of quality aviator sunglasses, Jackie O large sunglasses, Ray-Ban Wayfarers, or a vintage pair you can picture yourself wearing for years.
2. Color preference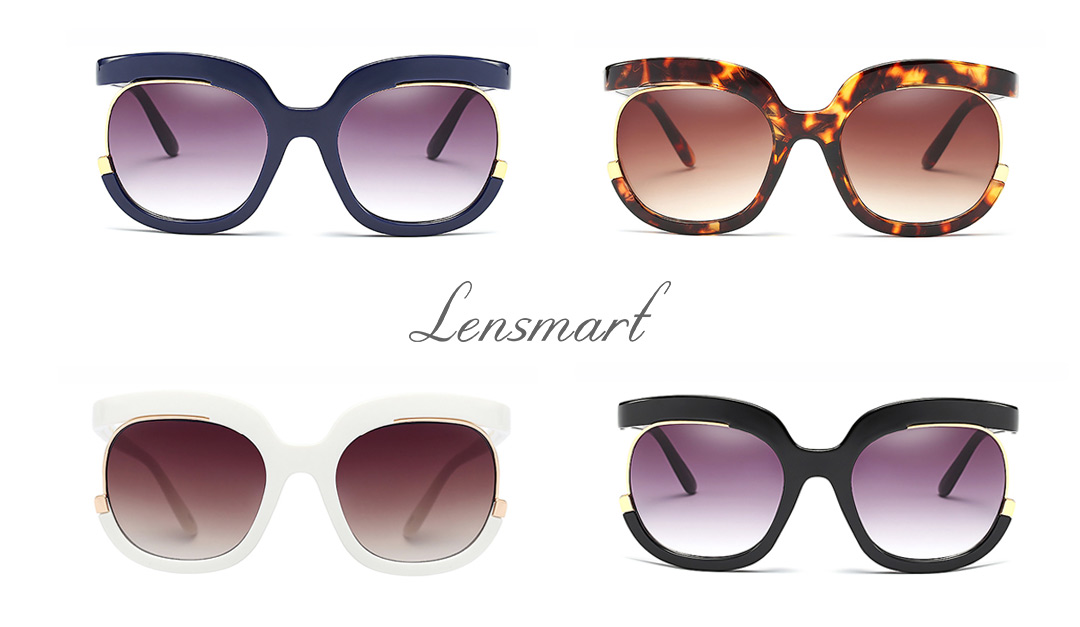 It should not be difficult to find a pair of sunglasses in your chosen hue. Large plastic frames come in practically any colour you can imagine, as well as a variety of metal shades. You may also go for complementing lens colours to get a fashionable look.
Look at your skin's undertones if you're undecided about which hue to go with. Pink? Look for metals like silver, pewter, gunmetal, or light bronze, as well as cold plastic tones (pink, purple, blue-red, blue, green, black, gray). If you have yellow undertones, aim for gold or copper metals and warm plastic tones (yellow, orange, orangey-red, yellow-green, beige, brown).
3. Shape of your face
You'll want to balance out your features with sunglasses in the opposite shape for the most attractive effect. If you have angular characteristics, for example, you'll require more rounded frames than rectangular frames. If your features are round, a more angular frame, such as a cat eye or rectangular shape, might help to balance them out.
Instead of big lenses, average-sized frames look excellent on heart-shaped features. A person with a narrow forehead and a wide jaw, on the other hand, will look excellent in big frames. Faces with an oval shape may wear practically any size or style of frame.
4. Price range
Decide how much you're prepared to pay before you start looking for the right pair of trendy sunglasses. If you're a big fan of designer frames or require a pair for high-impact sports, you may want to stretch your budget as far as possible to accept a more expensive pair of trendy sunglasses. You may browse for knockoffs and still obtain the style you desire if you prefer designer looks but don't need the status that comes with purchasing a pair of brand sunglasses. Finally, if you're looking for a single pair of fashionable sunglasses (or more!), you can get them practically anyplace, from resale shops to department stores. It all depends on how much money you're willing to spend.
Conclusion
You can figure out how much you're willing to pay once you've decided what you want your sunglasses to accomplish (look nice or play hard—or both). Then, using your personal characteristics, such as your face shape and coloration, narrow it down to the perfect pair of sunglasses. Just remember to consider trends vs vintage sunglasses styles according on your preferences and how much you expect from them, and always consider UV protection.
Recommended articles:
Everything you need to know about trendy sunglasses
Popular sunglasses types and trendy styles for 2022
Tips to select the best trendy sunglasses
The newest guide to trendy glasses for women and men