10 fashion glasses for men and women
Fashion glasses for men and women show no signs of going away as 2022 has started the same way 2021 ended with many people favoring one style over another. Aviators were the big winners in 2021 but we saw the rise in the popularity of tortoise shell glasses. The 2022 trend we predict is that tortoise shell glasses will become more prominent and cat eye glasses will continue to hold sway.

So if you plan to add exotic glasses to your fashion this year, you are reading the right article as we plan to help you make the right decision.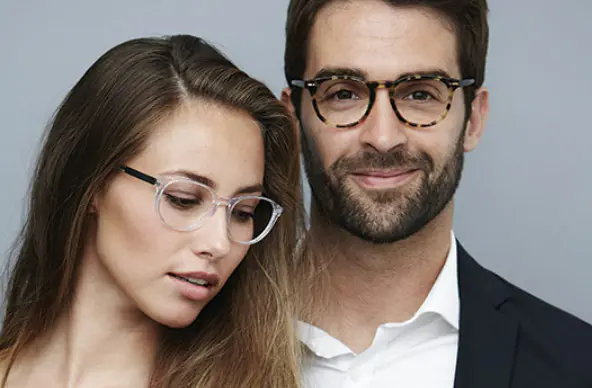 Guide to choosing fashion glasses for men and women
There are fashion glasses for men and for women and there are also unisex versions. Depending on your gender, there are certain features you should consider when shopping for fashion glasses irrespective of whether you are a man or woman. You should consider the followings.
Face shape: Do you have a heart shaped face, oblong, round, square or any type of face shape? You should always go for eyeglasses that will fit your face because the shape determines just how well the glasses will look on you.
Skin/hair color: Your skin and hair color also matter. If you have a dark skin tone or dark hair, light colored frames will look better on you rather than dark colored frames.
Budget: You also want to consider your budget since fashion glasses for men and women have different prices. Even with a tight budget, you can find very good options that will fit you so well.
In subsequent sections, we will select the best glasses for both men and women we think you should try out in line with 2022 trends.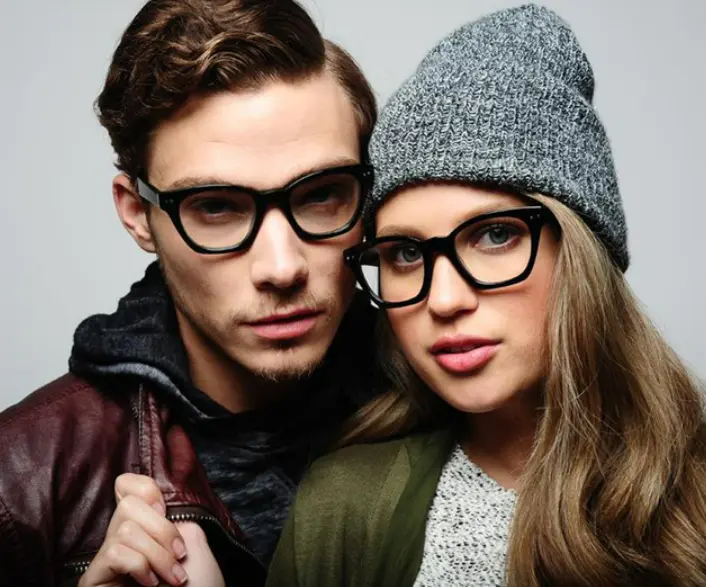 5 fashion glasses for men
If you are looking for that confident look but with a touch of style, Marbry is an ideal option for you. The frame is a combination of different colors of brown, gold and black.
This fashion glasses is a very good lens and is one of the bestselling aviator glasses for 2021. You can look comfortable and stylish with this fashion accessory without spending more than you can afford. With these square glasses, you can't go wrong.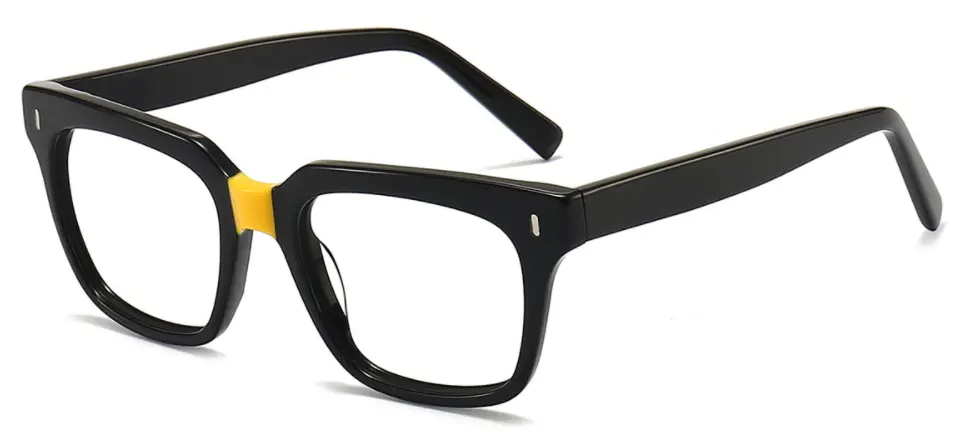 Halia is another great choice for men and should be one of your top picks as well for 2022. This square jujube model has a red lens which has anti reflective and is covered with an anti scratch coat. The TR90 base material is quite durable so expect to enjoy wearing it for a long time before it starts to show signs of wear and tear.
Isolde is a black aviator set for men. It has a distinct shape that will make you stand out from other glasses wearing men. What we like about Isolde is the delicate craftsmanship and wide lens for visual clarity. Isolde is also packaged in a metal glass case, a product manual and a cleaning cloth to keep the lens clean.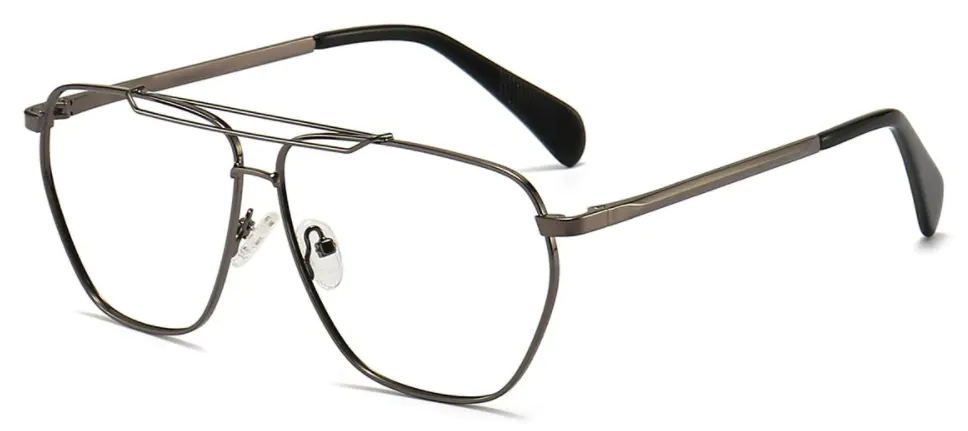 Remember we told you at the start of the article that tortoise shell eyeglasses saw a growth in popularity in 2021? You can also continue the 2022 trend by going for Jivanta. Jivanta is a square glass with well-proportioned corners. As for durability, you have nothing to worry about because it is made of Acetate which is an extremely strong and impact resistant material.
So while it improves your looks, it also protects your eyes from injuries. Accidents caused by frame fractures and friction are also avoided due to the frame structure.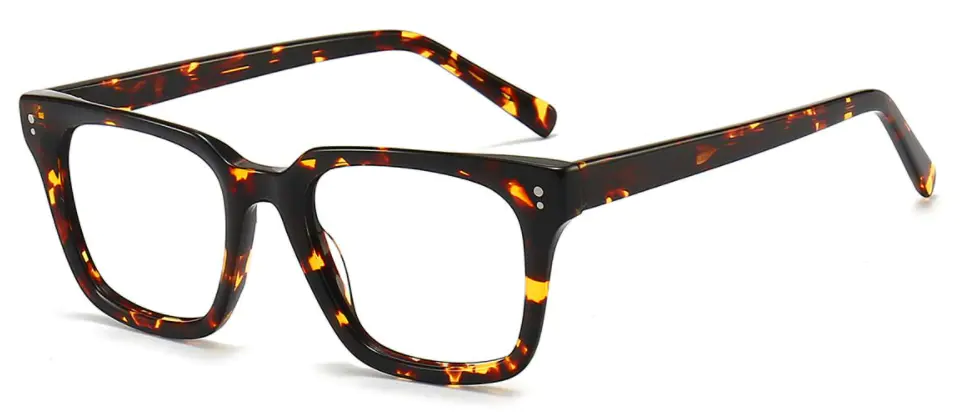 If you are a fan of dark colors, we recommend Anala. These fashion glasses can be worn by both men and women because it is unisex. Anala has a very thin and transparent frame that offers you a calm and minimalist look. Rather than outshine your attire, Anala will bring out the attractiveness of your face while complimenting your clothes.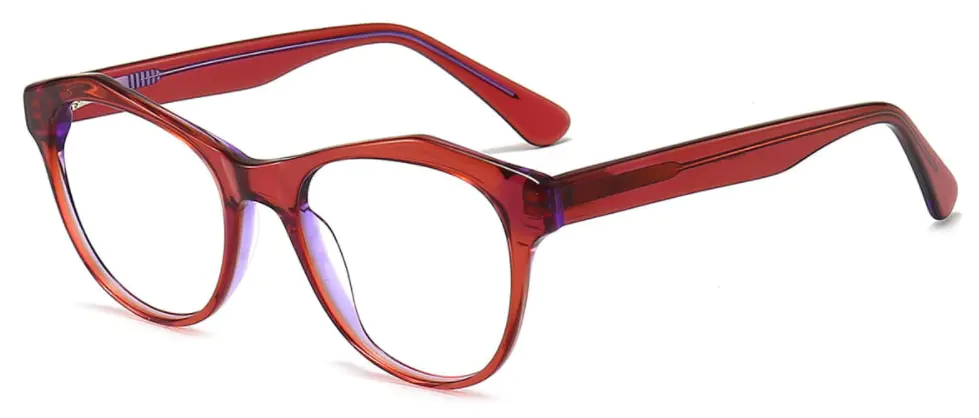 5 fashion glasses for women
Let us now look at the best fashion glasses for women.
Aiyana are black eyeglasses with a square shape. Available in different colors, you can pick anyone you prefer and rock it with your clothes to social engagements.
Besides the fashion value, Aiyana also has an anti-blue light lens to protect your eyes from unfavorable light conditions. The frame is also made of quality metal too. These fashion glasses are packaged in an attractive case with an instruction sheet.

Another top selection of ours is Laelia. This rectangular pink and black set for women is one of the most attractive eyeglasses we have seen in recent times. The frame is large and the lenses are quite bold. Laelia is very easy to wear and will not cause you eye fatigue even if you wear it for a very long time.
You also have the luxury of choice if you go for Laelia because it's available in colors and styles such as tortoise shell, black and transparent styles. If you have a square or rectangle shaped face, Laelia will look good on you.

Very rarely will you find a list of the best fashion glasses for women and not find a cat eye version on display. If you have a heart shaped face or you like cat eyeglasses in general, you will like Odette.
Odette is not just a cat eye glasses but it has a tortoise shell frame with an angular design. The TR90 frame is easy on the skin while the gold rimmed feature will accentuate your physical characteristics just the way you like it. Odette is flexible and will fit any outfit.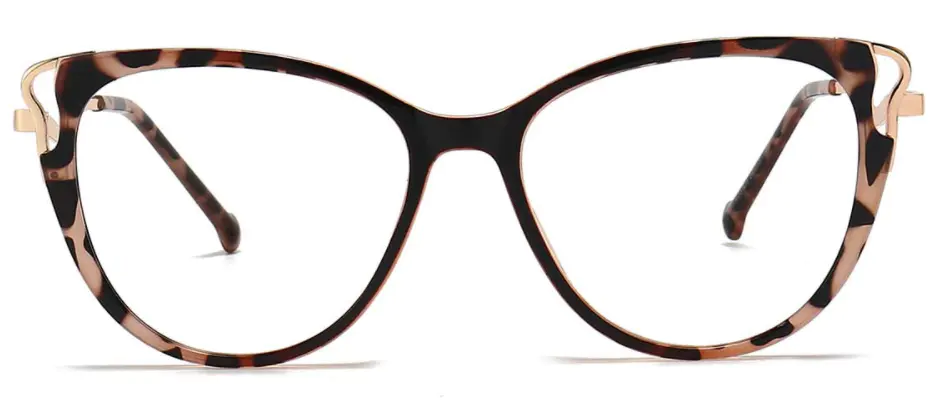 Hye is another cat eye/ tortoise shell glasses we recommend. It has anti-blue light features and comes in a double frame design and a wire spring. Hye is a flexible choice for women who like to wear different attires but the same shade to maintain a particular look. It is highly adaptable and will suit all face types.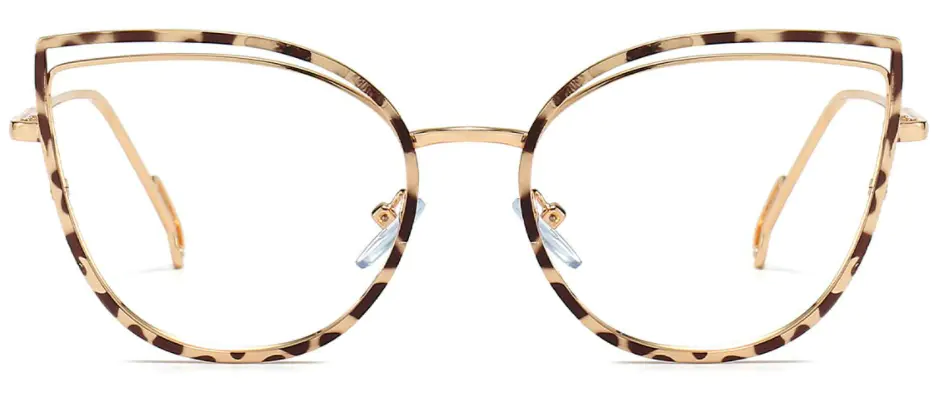 Last but not least of our review of the best glasses for women is Haidee. Haidee is a transparent and rectangle set for those who desire a neutral look. Look decent but professional at the same time with Haidee for official and social functions and never look out of place in a gathering. The frame is lightweight and can serve as a close substitute to reading glasses due to the lens quality.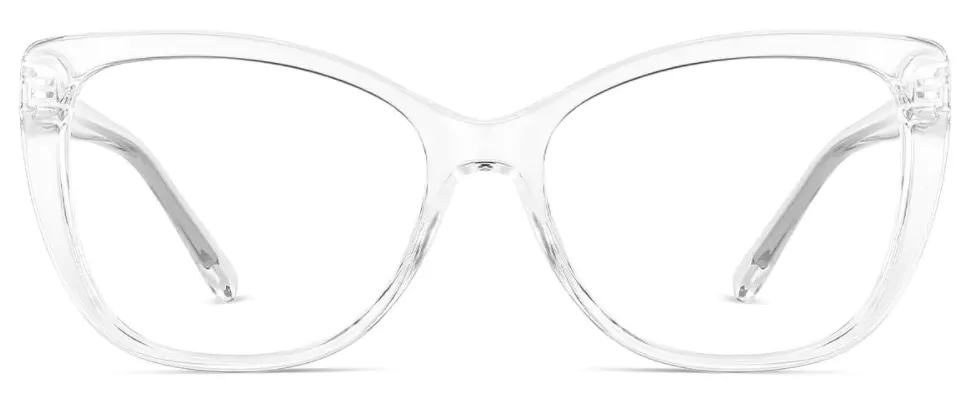 Conclusion
Fashion glasses for men and women will continue where they stopped last year but we expect new trends to gain popularity in 2022. However, the eyeglasses we have reviewed above are elegant chives for men and women who want to maintain a confident and attractive look in public.
If you would like to find more insight on glasses trends, feel free to browse our articles.
Recommended articles:
Stylish sunglasses for square face(with tips for men & women)
Eyeglasses trends 2023: popular glasses styles

Guide to buying the best glasses for bald men
Guide to finding glasses that make you look younger
Buyer guide to stylish eyeglasses for women
10 recommended stylish cat eye glasses for women
10 popular 90s glasses that make you stand out
Buying the best heart shaped glasses