The best glasses frames for women in 2023
When shopping for the latest accessories, the best glasses frames for women are a priority. Eyeglasses can do more than elevate your style. It's also a medical necessity for people with vision problems. That said, it's vital to select the right glasses that suit your fashion taste.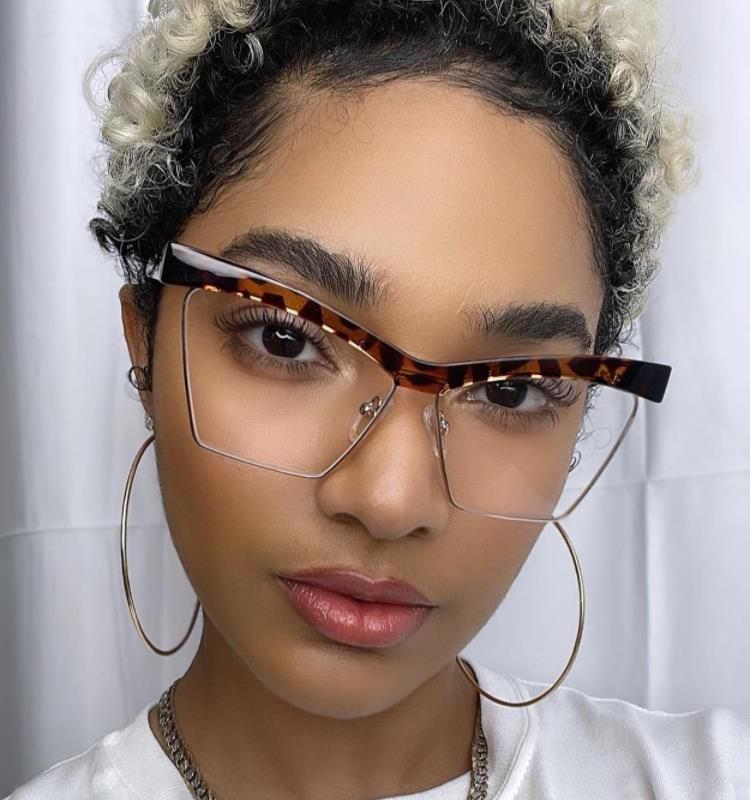 What glasses are on trend for women in 2023?
This range of eyeglass silhouettes and designs dominates the best style guides today. Here are some of the popular eyeglass designs to buy this 2023.
1.Wire-framed glasses
Thin wireframes belong to this year's list of the best glasses frames for women. Celebrities like Gigi Hadid and Kendall Jenner sported this sleek and minimalist design, giving them a timeless look. For instance, wire aviator glasses in bold color combinations are an offbeat pair that fits the current trend. This type of eyeglasses is suitable for people with light to minimal prescriptions.
2.Oversized frames
Fashion-forward is the term that best describes today's eyewear trend. Oversized eyeglasses are big, bold, and striking, which fit a wide range of fashion. You can use it to create a preppy look or dress up in a semi-formal getup. If you feel more adventurous, you can select designs that have unique colorways and accents that create a more stunning, eye-catching look.
3.Clear-rimmed glasses
Transparent glasses frames are all the rave this year, and it goes surprisingly well with maximalist makeup. The clear acetate rims feature a soft splash of color, which will not overshadow your cosmetic styling. You can enjoy the lowkey, effortless aura that this fame design provides.
4.Round eyeglasses
Round-shaped frames have been around for a long time, but they never cease to reappear on the trends list. The simple silhouette and huge selection of customization options make it one of the most reliable styles out there. You can use it to accessorize any sort of outfit, and you may see them worn by your favorite models and K-pop stars.
5.Geometric frames
Think angles: some of the best glasses frames for women are in polygonal shapes that look fun to wear! Geometric frames in octagonal or hexagonal designs sharpen your features and accentuate your face shape. You can pick thin geometric frames if you have a low prescription to add more life to your look.
What color glasses are more flattering for women?
When choosing the best color for your eyeglass frame, you can follow some tested and proven methods. Firstly, you can select a frame that pairs well with your skin tone. For example, if your complexion has a warm undertone, you can select warm colors like gold, pink, and earthy brown. On the other hand, blue, black, gray, and tortoiseshell flatter skin with cool undertones.
You can also pick a frame based on your eye color. Warm-colored eyeglasses pair well with brown-eyed people. Those with blue eyes can accentuate their look with contrasting hues like brown and tortoiseshell. For women with green eyes, frames in gold, pink, and purple have a way of making the irises more vibrant.
The best glasses frames for women in 2023
1.Kaz - Round Eyeglasses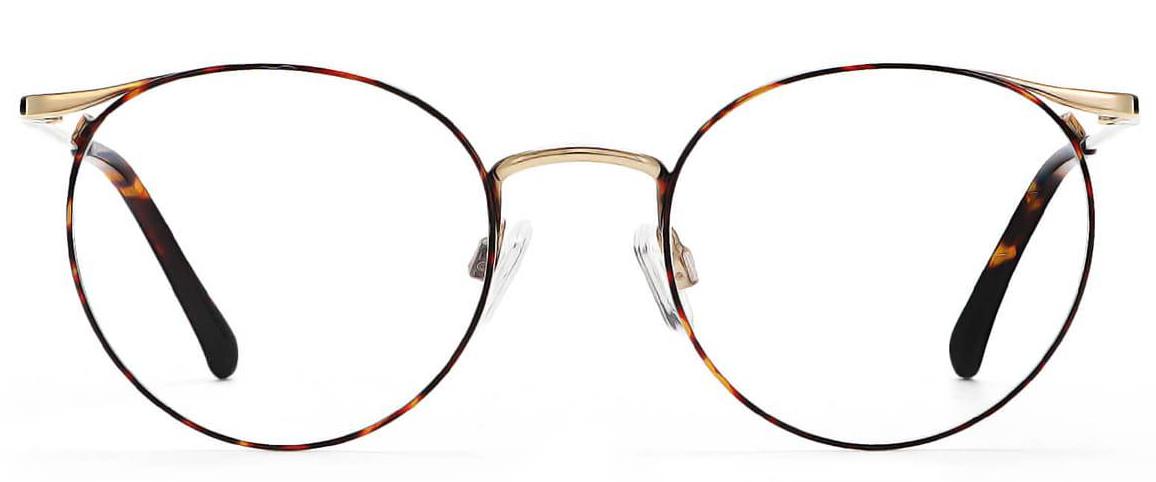 The Kaz round glasses are the epitome of a classic, thin-wired frame. The simplistic silhouette is a great accessory for any occasion. It is lightweight and offers a great accent for ladies with a more angular face shape.
2.Yandi - Square Eyeglasses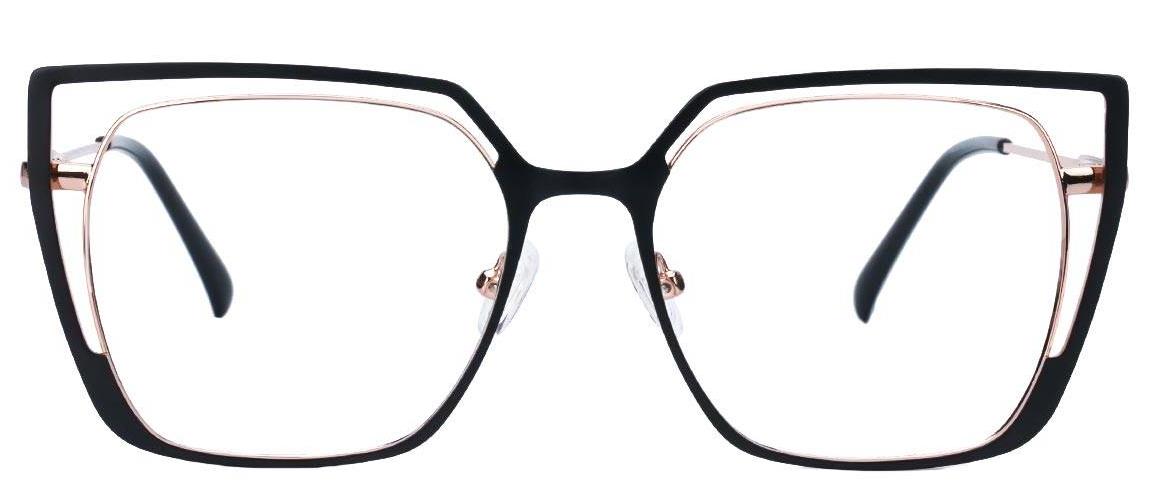 Oversized frames like the Yandi Square Eyeglasses look great when paired with a trendy outfit. Made of metal, it provides coverage for the eye and cheek area, allowing you to show off your makeup. You will love how unique this pair looks!
3.Nevaeh - Round Eyeglasses
A pair of Nevaeh round glasses can instantly liven up your aesthetic. It features a unique, curved rim that forms a half-rimless frame. This design is fresh, hip, and available in different colors to mix and match with your wardrobe.
4.Minda - Square Eyeglasses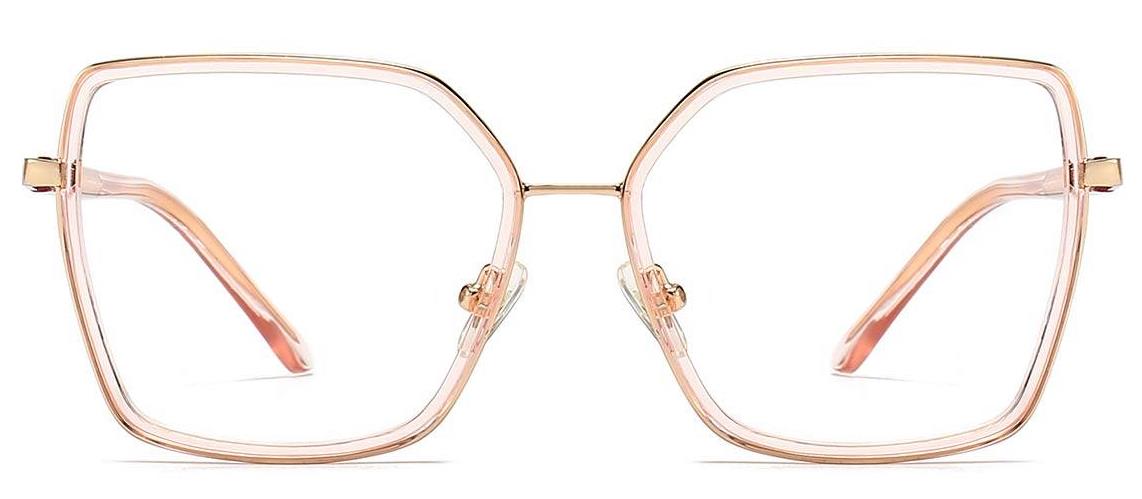 The sharp-edged angles of the Minda square eyeglasses are a recommendable style for ladies with a roundish face shape. This style can enhance your symmetry, uplifting your beauty. Plus, this clear-rimmed frame works well even with full-faced makeup!
5.Jasmine - Round Eyeglasses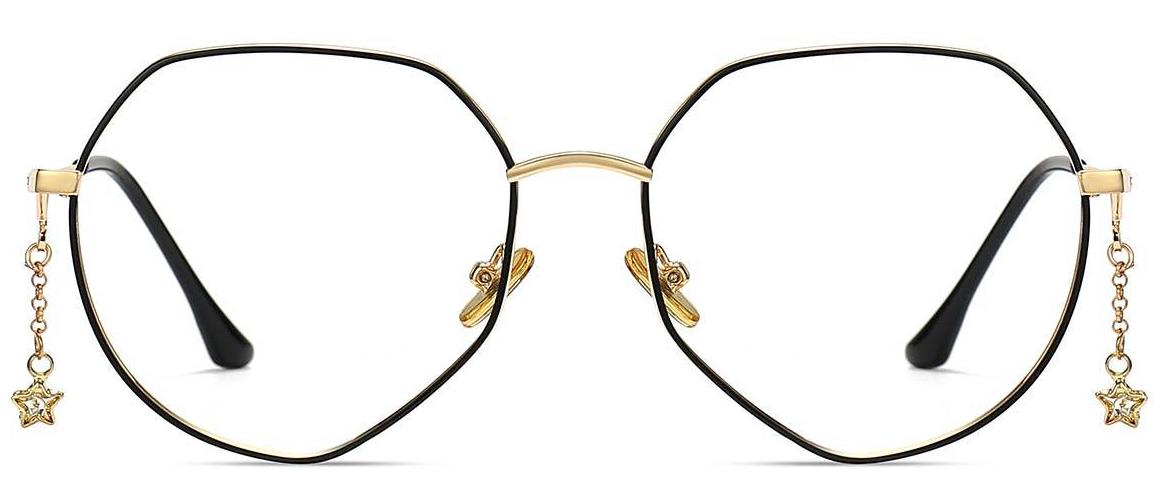 The Jasmine Round Eyeglasses are a popular choice since they have several trendy features. The round frame has soft angles that serve as an accent to the thin frame. It also boasts star charms on either side of the arms, adding a cute accent to these glasses.
Shop at Lensmart
The best glasses frames for women in 2023 are waiting for you to buy! Start your shopping experience at Lensmart and do a virtual try-on of the styles that catch your eye.