Buying the best gaming glasses for 2023
Playing video games on the computer and on various consoles is an enjoyable activity for many people. But with prolonged exposure to the screen, your eyes can feel the strain. Not only that, but you might also experience a few other effects like headaches, blurred vision, dry or watery eyes, and extreme sensitivity to light.
While these symptoms are certainly not comfortable, it doesn't necessarily mean that you have to stop playing your games. The secret is to use the right kind of glasses that will protect your eyes and keep you from experiencing these discomforts. Of course, we are talking about gaming glasses.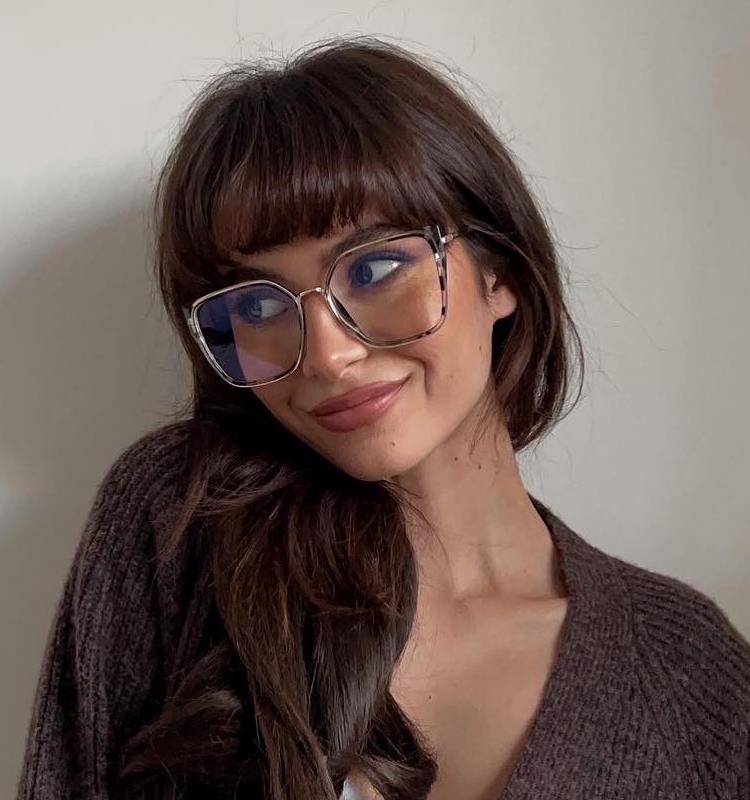 Which Glasses Are Best for Gaming?
The glasses that are best for gaming are those that can give your eyes the most protection. This is your top priority so first and foremost, you have to make sure that the glasses you pick will be able to counter the blue light from the screen, which is the primary cause of vision damage due to excessive exposure.
While some might suggest that you simply spend less time in front of the screen, this is not an option for some people. Professional gamers, for instance, will have to spend long hours in front of the screen. For many gamers, this is how they make a living so it's very important that the right gaming glasses are used.
There are other factors to consider though, like how well they fit on your face, how comfortable you feel when wearing them, how much they cost, how they look on you, and so many more.
Do Gaming Glasses Actually Work?
Amidst the rising popularity of gaming glasses, skeptics are asking whether they actually work. The short answer to this is yes, they do work. But again, you need to pick high quality eyewear if you want to enjoy maximum benefits.
So how do they work? Gaming glasses counter the harmful blue light from screens. The most popular way of doing this is with the use of an amber or yellowish tint on the lenses. If you are not at ease with the yellowish tint, there are also some clear-lens gaming glasses that also offer some level of blue light protection.
Can We Wear Gaming Glasses All Day?
There is actually nothing wrong with wearing your gaming glasses all day. If you don't remove the glasses, you don't have to put them down somewhere and risk losing them. Also, there are many stylish gaming glasses available these days that are great for jazzing up your outfit.
On the other hand, if you wear prescription glasses, for seeing at a distance, then it might not be advisable to wear your gaming glasses all the time. In this case, make sure that you have a proper place to keep them when they are not in use.
Guide to Buying the Right Gaming Glasses
If you are currently in the market for a new pair of gaming glasses, it would be good to look for specific features that would indicate a pair's quality and effectiveness.
Anti-Reflective Coating
Glare is one of the factors that cause eye strain when staring at the screen for a long time. A good coating on the lens will reduce glare and help improve focus, enhance color contrast, and also help improve reaction time, which for gaming purposes is crucial.


Blue Light Protection
As mentioned, excessive blue light exposure can be detrimental to the eyes. It also causes long-term damage. A pair of gaming glasses that protects against blue light is a necessity.


Magnification
Not all gaming glasses come with magnification but if you prefer to see things a bit larger, you can look for those that offer this feature. It can certainly keep squinting to a minimum and also helps prevent vision strain.


The Best Gaming Glasses for 2023
Lensmart offers a range of top quality gaming glasses for men and women. Each pair of glasses in our catalog comes with a stylish and durable frame. The lenses are all treated with an anti-scratch and anti-reflective coating. All our gaming glasses also provide a high level of blue light protection. Here are five of our best-selling products that might just tickle your fancy.
Amidala Square Glasses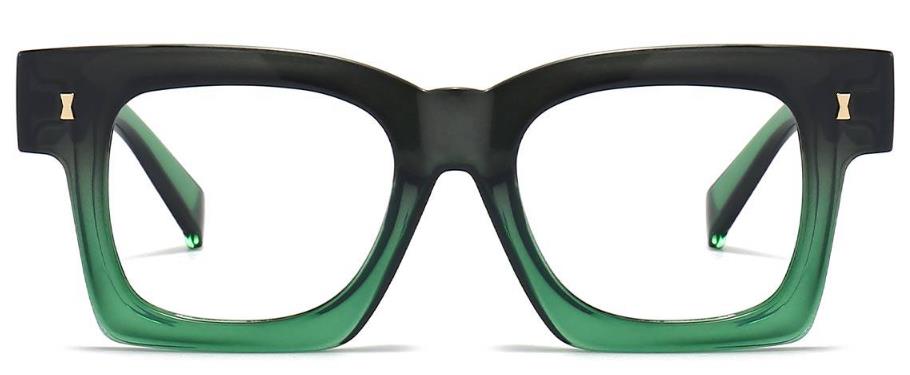 The Amidala is one of the coolest gaming glasses in our collection. It features a square shape and thick-rimmed frame, and is available in colors that definitely exude fun. Choose from gradients of pink, red, blue and green. The large frames give ample coverage that will protect your eyes even with hours of straight gameplay.


Tracy Cat Eye Glasses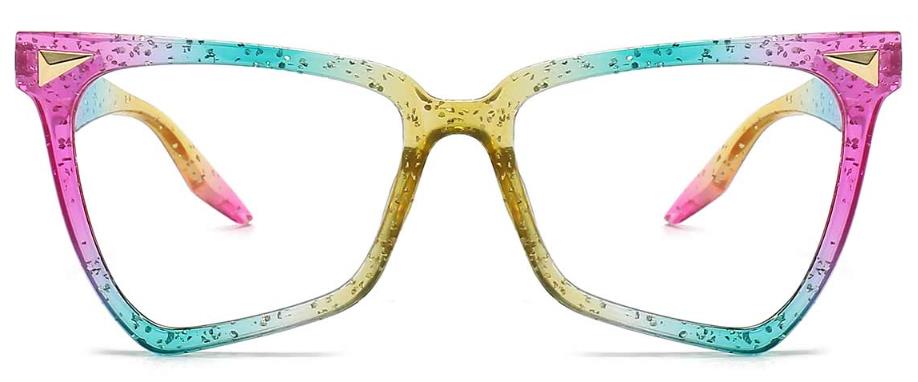 Another unmistakably fun design can be seen in our Tracy cat eyeglasses, especially if you choose the colorful option. This pair of gaming glasses is designed particularly for lady gamers. It's also great to use for working long hours in front of the computer. If you want a more toned down appearance, these glasses also come in both white and black.


Cyprian Rectangular Glasses

The no-nonsense design of our Cyprian rectangular glasses makes them ideal for daily wear. Go from a regular day at the office to hours of after-work video gaming without having to take off your glasses. Aside from making you look particularly debonair, these glasses can also protect you from nasty glares from the computer screen, allowing you to work or play for longer hours without feeling eye strain.
Leila Rectangular Glasses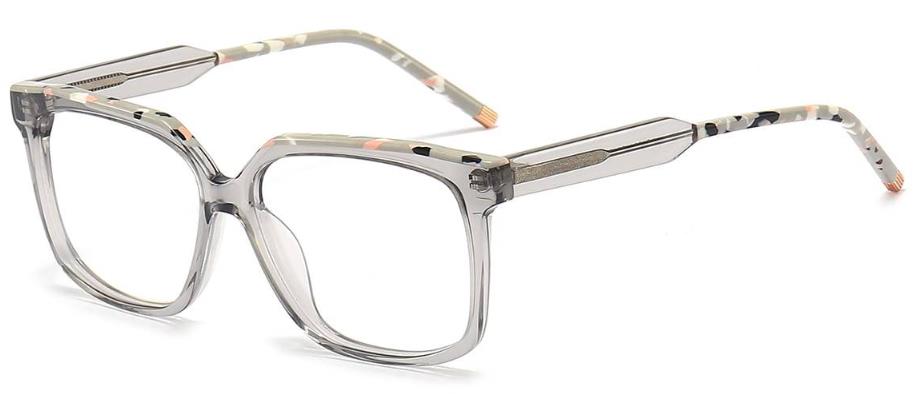 Another stylish pair of rectangular glasses, the Leila works because of the perfect balance between simplicity and elegance. Look sharp in every game and intimidate your opponents by donning these glasses to your games. Of course, it's not just about the pizzazz – these glasses are also more than capable of shielding your eyes from glare and blue light.
Arlo Square Glasses

Modern, stylish and affordable – these perfectly describe the Arlo square glasses for men. Made with superlative craftsmanship, these gaming glasses are so lightweight that you won't mind wearing them for hours at a time. Even when you are no longer playing, you just might want to keep them on because they just look so darn good!
If you wear prescription lenses, you can get special anti-blue light tints on your regular glasses. You can also opt to wear one of our fashionable gaming glasses over your contacts. In any case, Lensmart has a wide selection for you to choose from.