Reading glasses for women: how to buy the best pair
By the time you reach the mid-40s, it's not unusual to experience blurring of vision when you try to read something up close. You might find yourself squinting at restaurant menus, or having to enlarge the font on your mobile text messages just so you can see them clearly.
This could very well be the start of a condition called presbyopia. It might sound scary but it is very common and happens to just about everyone. All you need is a pair of reading glasses and you will be able to see clearly just like you used to.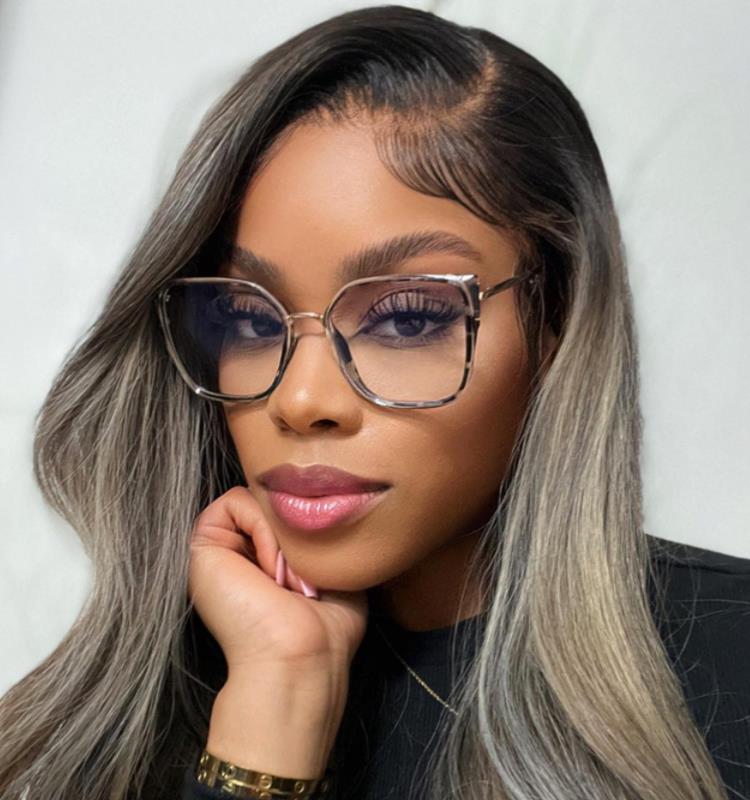 What Color of Reading Glasses Suit Women Best?
There really is no rule when it comes to the color of reading glasses for women. But as with any other kind of eyeglasses, you want something that would look good when you wear them.
If you expect to be using it a lot at work, a corporate look would suit you best so you might want to get reading glasses in neutral shades. Black and brown are always excellent choices as they are very classy and would not detract from your features. If you like your glasses to have more personality, you can opt for a touch of color like soft pastels or tortoiseshells.
How to Find the Best Reading Glasses for Women
The most important thing in buying reading glasses for women is to make sure you get the lens right. You need to see an eye doctor for the correct grade, since reading glasses are not a one-size-fits-all thing.
As for the frame, your choice would depend on several factors like the contour of your face, the tone of your skin, the color of your hair, and of course, your own personal style. It's best if you can try several pairs on and see for yourself how it looks on you before you make a purchase.
Five Best Reading Glasses for Women in 2023
Picking out just one pair of reading glasses can be a challenge because there are so many beautiful options out there. Here are our five favorite picks from Lensmart that we think you would love as well.

1.Imani Round Silver Glasses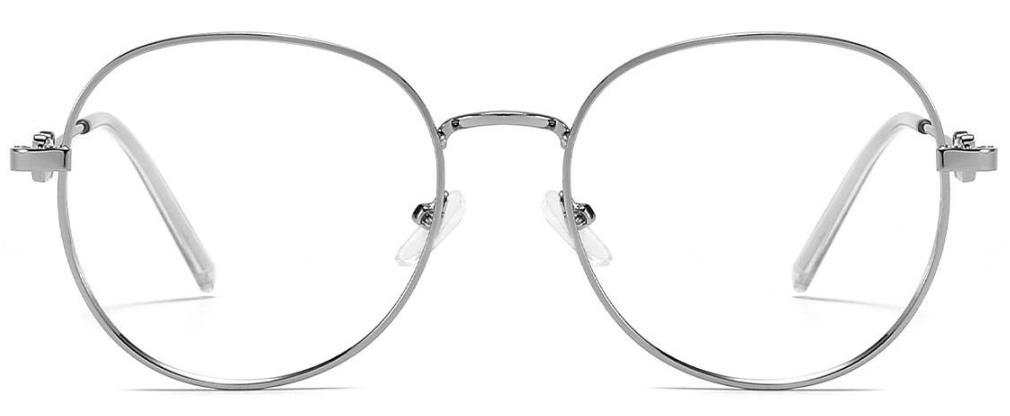 If you are looking for a cool and classy pair of reading glasses with just the right touch of uniqueness, you would be hard pressed to find something better than the Imani round silver glasses. What we really love, in addition to the fine craftsmanship and durable materials, is that it comes with dainty accessories on the temple that are discreet but utterly charming when you notice it.
2.Elizaveta Oval Glasses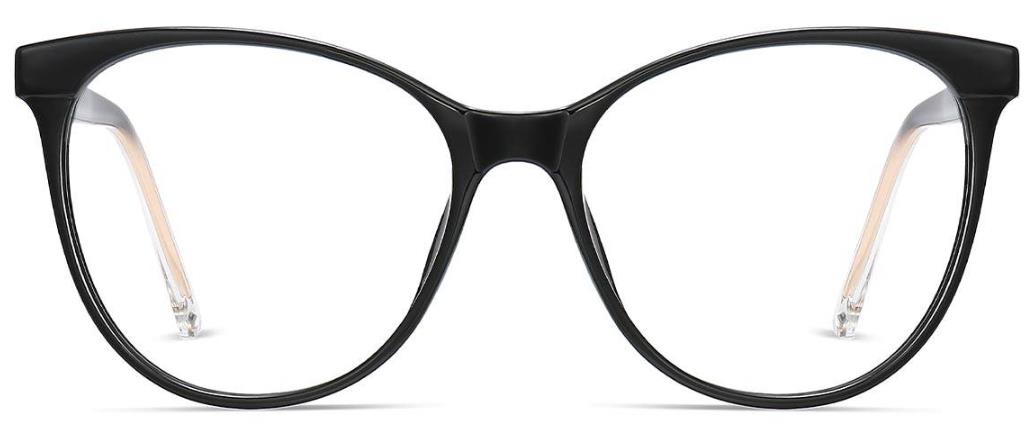 Nothing exudes sassy sophistication more than the black Elizaveta oval glasses. They come with that sexy librarian vibe that complements just about any face type, hair or outfit. More importantly, these reading glasses are very comfortable to wear that you can even forget you have them on, making them perfect for hours of leisurely reading or office work. It also comes in a range of colors including blue, pink, red, orange and tortoiseshell.
3.Byron Square Glasses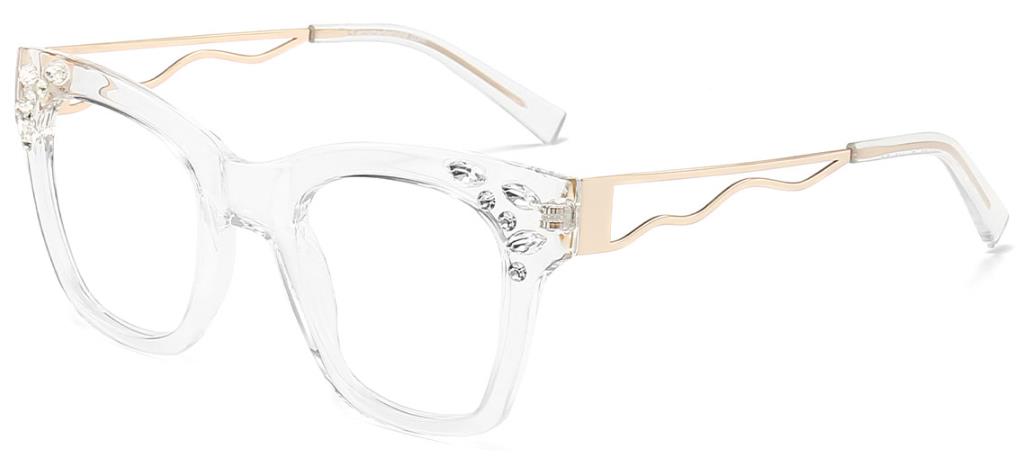 If you thought reading glasses were boring, then you haven't seen the Byron square glasses for women. It actually looks more like a fashion accessory than functional eyewear but of course, who's to say function and style can't come together? This pretty bejeweled pair comes in combinations of cool blue, rosy pink, vibrant green, and pristine white.
4.Poppy Round Glasses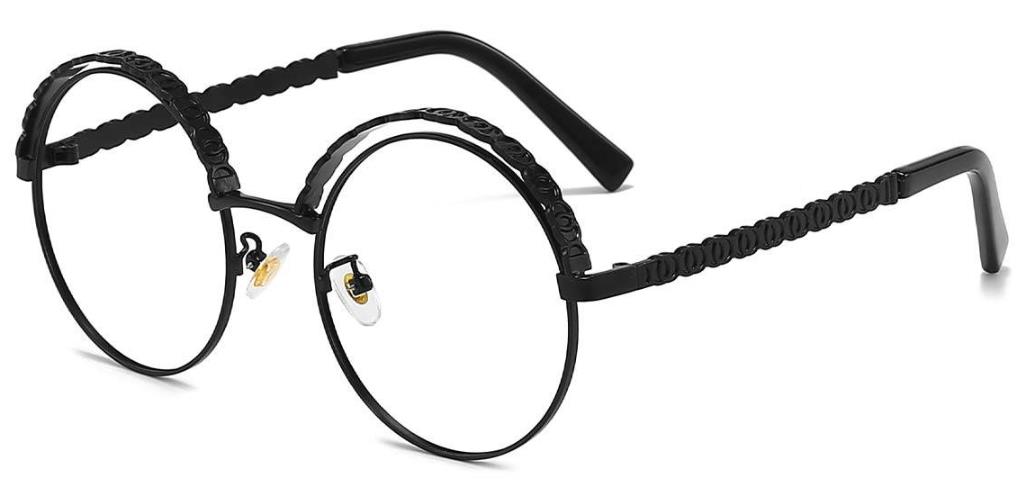 Made with a thin and lightweight metal frame, the Poppy round glasses are ideal for women with a triangular or square shaped face. The perfectly round frames of these glasses soften the angles of the face. The overhead of the frame also comes with a very interesting finish that is the result of first-class craftsmanship, and that adds a lot of style to the glasses.
5.Abyssinia Cat-Eye Glasses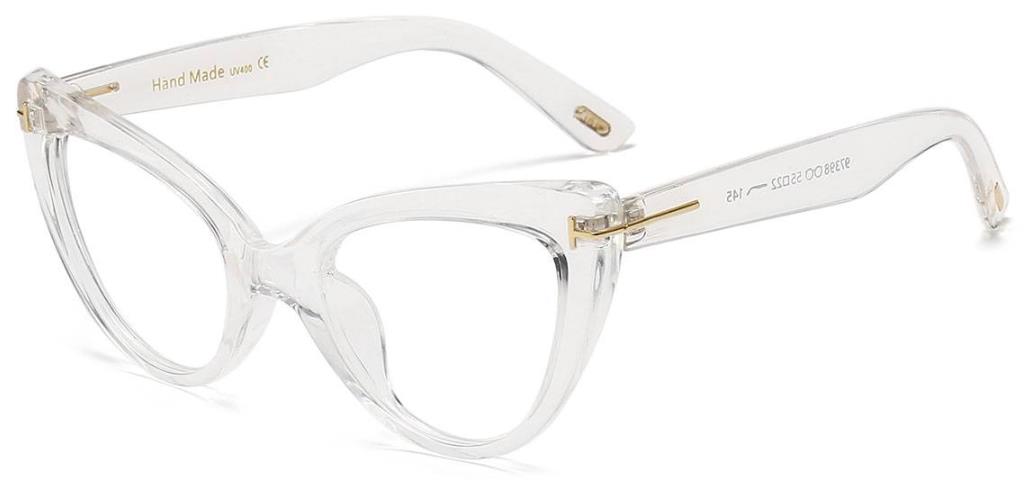 If you are going for a smart corporate look, the Abyssinia cat-eye glasses would do the job very well. The frame might appear a bit thick but it is actually very lightweight and comfortable to wear. Our favorite color is the combination of black and tortoiseshell, which just radiates style and gives you a commanding presence. This pair also comes in plain black, champagne and transparent frames.