Designer glasses 2023: find the best pair for you
When people hear 'designer glasses', they almost always think about astronomically priced eyewear today. It's no secret that this type of eyeglasses is expensive, yet they bring posh and style to any outfit. Indeed, owning a pair of designer glasses is a thing to brag about for fashion-savvy people.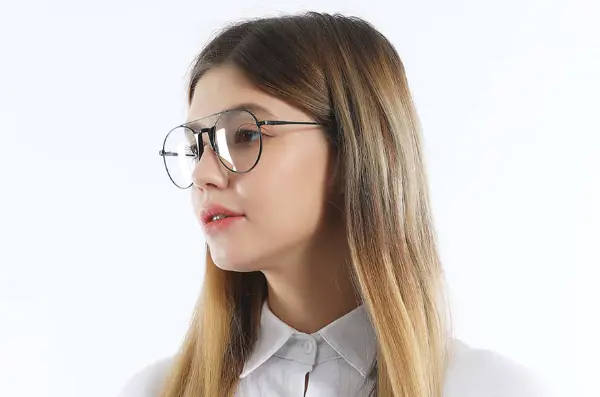 Are designer glasses worth it?
When shopping for new eyewear, it's always a debate between pricey designer tags and off-brand options. Is it worth spending a few extra bucks for a pair of branded eyewear? An avid collector will tell you to invest in a pair. However, is it also a good option for a casual buyer?
Designer specs boast durable materials and construction, which constitute the popularity of eyewear. In addition, brands consistently release seasonal trends in fashion, which adds more value to the pieces that are in style. It's good to own a pair or two of designer glasses not just for the name but also for the long-lasting quality.
That said, it's still ideal to splurge within your budget. There are plenty of top-notch designs minus the eye-popping price tag. The key is to choose a pair of glasses that match your face and style. More importantly, you need to pick spectacles that are comfortable to wear.
Why are designer glasses so expensive?
Designer labels can typically drive up the cost of frames to a few hundred or thousands. Like cars, branded eyewear is expensive because it is made from top-quality materials. In most cases, the product is handcrafted by expert artisans, making it a valuable creation.
It's not unusual for designer brands to offer eyeglasses even if they have little to do with it. For example, a designer clothing label can source their eyeglasses from a trusted manufacturer. Then, the price goes up substantially after the company slaps its label on the product. However, you might find the same eyewear at a lower price from shops that order directly from the manufacturer.
Buying the best designer glasses for 2023
1.Rowdy Aviator Designer Glasses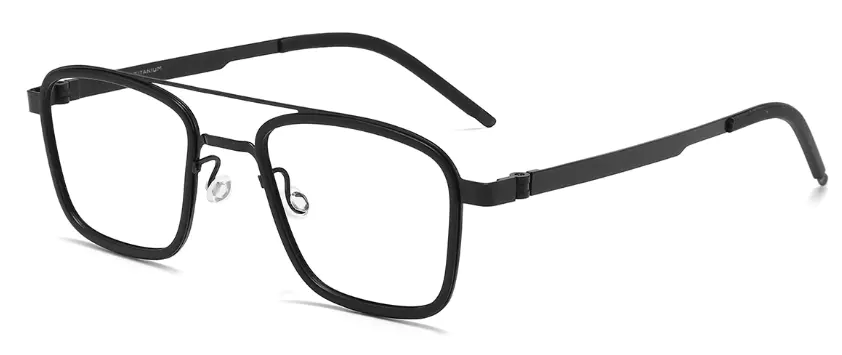 The simple, sleek design of the Rowdy aviator glasses oozes style and comfort. The all-metal frame is thin and lightweight, giving you outstanding comfort. It comes at a reasonable price point, providing affordable elegance for everyone.
2.Justice Square Designer Glasses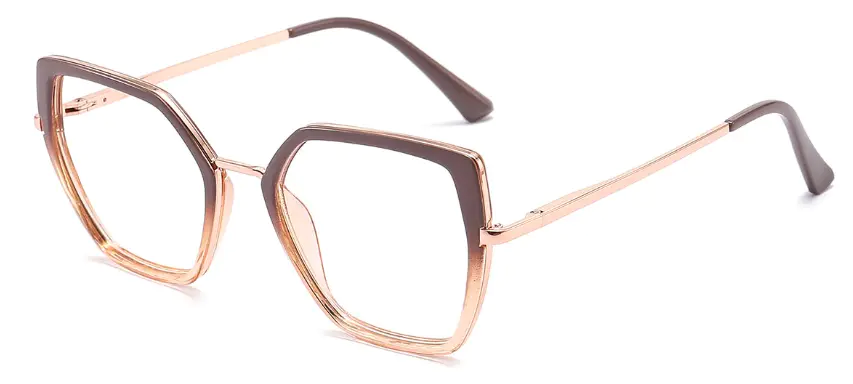 The geometric Justice square glasses are a great mix of fashion and sophistication. It features a trendy shape that looks uber stylish when worn. Also, this pair comes in various colors that enable you to mix and match with your wardrobe. Combining metal and thermoplastic, this eyewear boasts quality and durability but is easy on a budget.
3.Jed Oval Designer Glasses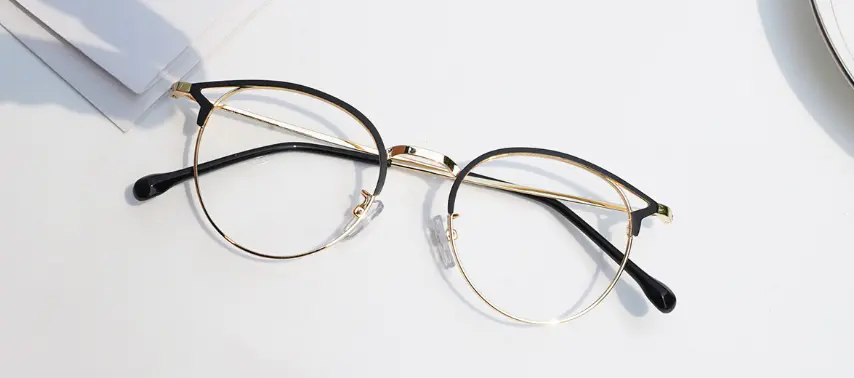 Most designer frames bank on simplicity and classiness above all. You can witness all these characteristics on a pair of Jed oval glasses. These designer glasses feature super slim rims and a black brow line accent that accentuates your upper eye area. Available in black and gold, the colors speak of timeless luxury that elevates your look, whether casual or formal.
4.Martha Rectangle Designer Glasses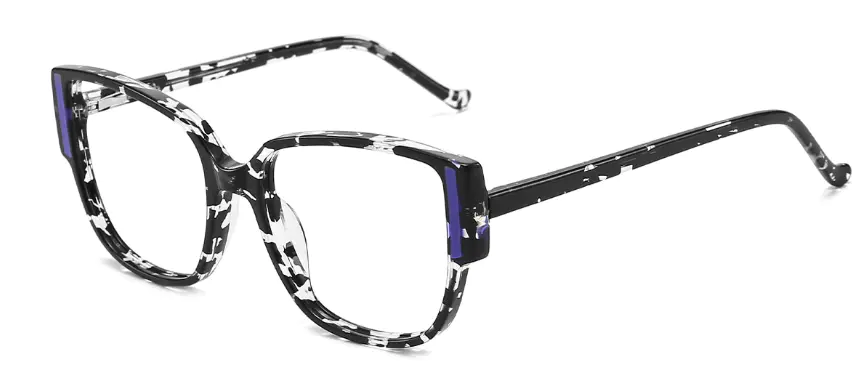 Trendy designer eyewear is a hit among the younger generation, and rightfully so. The Martha rectangle glasses are a good example, boasting a unique pattern and color that accentuates any face shape. Made of high-quality TR90 thermoplastic, these eyeglasses are comfortable to wear. You can go about your day without needing to take off these specs!
5.Virginia Round Designer Glasses
If you want to step out of your comfort zone, the Virginia round glasses are trendy accessories you can wear. This design is available in vibrant colors, adding a striking accent to your face. It also features a unique pattern that challenges your fashion sense. Only those who dare to mix and match styles can pull these glasses off and look stunning!
Shop at Lensmart
Online stores like Lensmart make it easy for you to purchase the best designer glasses minus the hassle. And it has a virtual try-on feature that allows you to inspect whether a pair of glasses looks good on you. It's like shopping at a physical store without leaving your home!
Lensmart is home to top-quality eyeglasses and sunglasses that offer both comfort and affordability. Browse through thousands of eyewear on the site and find the perfect glasses that enhance your beauty!
Related articles:
Eyeglasses trends 2023: popular glasses styles
Cool glasses 2023: find the best pair for you
Hipster glasses 2023: find the best pair for you
Nerd glasses 2023: find the best pair for you
Cute glasses 2023: find the best pair for you
Vintage glasses 2023: find the best pair for you
Designer glasses 2023: find the best pair for you
The best glasses frames for women in 2023
Aesthetic glasses: vintage frames and colors
Designer reading glasses: how to buy the best pair
The best designer sunglasses for women in 2023
Best cheap designer sunglasses for men and women