The newest guide to trendy glasses for women and men
There is no greater item for quickly updating your look than a new pair of stylish glasses.

Glasses is a must-have element of every fashionista's wardrobe, so it's no surprise they're so popular. A new pair of trendy, eye-catching glasses may significantly update your style, whether you use them with prescription lenses, as blue light blocking glasses, or just as a fashion statement.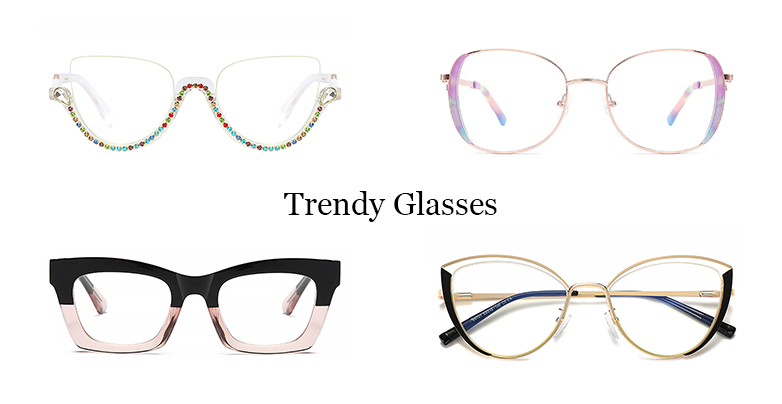 With our overview of the most current eyewear trends for 2021, you may get some online glasses purchasing inspiration. We compiled a list of all the future frames so you can see what's hot and what's not, and to assist you in selecting the right pair of frames.
Trends in Glasses
If you're looking for the most up-to-date style in eyeglasses, you're likely to run across the following trends in 2021. Check out our cool trendy glasses list to see which of the most popular and trendy frames are right for you:
Geometric Forms
In 2019, individuals will be exploring geometric forms in the eyewear industry, which will remind you of arithmetic studies. The items are perfect for youthful, lively people who want to impress their peers. These spectacles are extremely stunning when paired with bright colours like yellow, purple, and light pink.
Glasses that are transparent
The clear glasses style is the pinnacle of trendy and stylish; these glasses may be transparent, but you won't be when wearing them. Although they have been fashionable for many years, white and transparent frames are one of the most up-and-coming trends this season. There's no reason why you can't pull off this fashionable trend if you use transparent glasses appropriately. Women who use light makeup to complement the translucent frames are quite popular.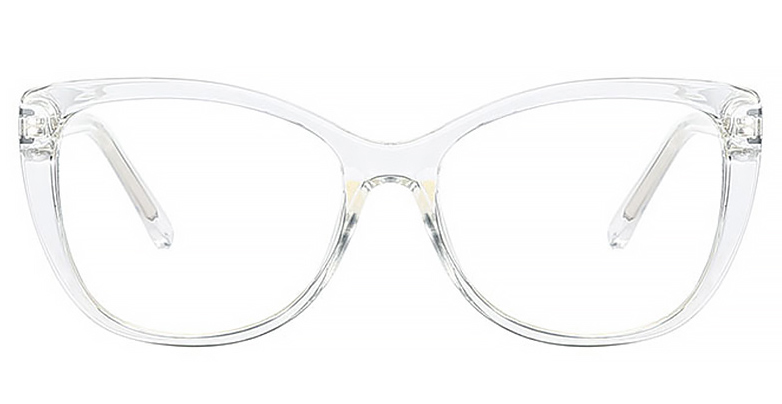 Frames that are slim
People are finally abandoning thick glasses frames in favor of thinner alternatives. The lines are carved with care to achieve a fun minimalist appearance. They have definitely become one of the most popular women's and men's glasses frames. Regardless of the shape or color of your face, the product is ideal.
Details made by hand
People are now adding handcrafted embellishments on their glasses to identify their identity and lifestyle. Look for patterns and decorations that excite you and utilize them to determine how the rest of the world perceives you. Feel free to use floral patterns to represent the vibrancy of your life or gemstones to complement your jewelry.
Pop of color
People who want to experiment with colorful glasses can now do so in the world. You may join the club by wearing vibrant or even subdued colors that go well with your skin tone and sense of style. Indigo blue is one of the colors so that virtually many fashionable people are wearing blue glasses. It gives people from all walks of life a stylish yet fun appearance.
How to choose trendy glasses?
It may appear difficult to learn how to choose frames for your prescription glasses, but it does not have to be. There are a few simple techniques to figure out which trendy glasses frames will look best on your face and complement your style and personality.
Here's how to choose your frames:
1. Identify your face shape
2. Select color that compliment your skin
3. Consider your way of living
4. Flaunt your personality
Knowing your face shape, making the correct color choices, considering your lifestyle, and choosing what makes you the happiest and most comfortable is all part of the process. Finding the right frames for your face will be as straightforward as possible if you follow these four basic steps.
Glasses trends for women: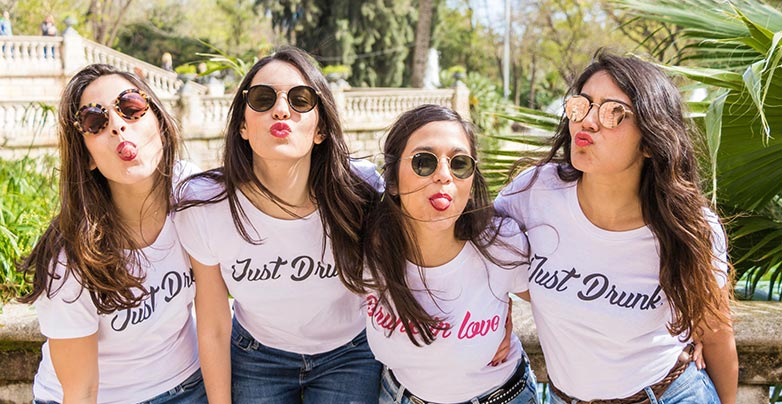 Go Gold, Go Bold
Women glasses trends are going heavy on the metal this year. On both thin and large frames, yellow gold jumps out. These glasses are a fantastic eye-catcher, especially when paired with metallic hoops and chain-link necklaces. Prepare to sparkle like never before in the sunlight.
Geometry everywhere
At the moment, ultra-structured and geometric glasses frames are all the rage. Most fashion influencers are already wearing them since this form game is so powerful. Geometric spectacles add a little of edginess to your ensemble. In 2021, add a bright-colored acetate frame to your rectangle glasses. These unusual colors, which range from a smokey crimson to an olive green, provide an instant boost. Geometric glasses with unusual forms, such as hexagonal or triangular, will undoubtedly make you the talk of the town wherever you go.
Oversized cat eye
The Cat-Eye glasses, which are oversized! In 2021, this form has been blown up and is still as vintage as ever. These glasses offer a classic look rather than a contemporary one. Cat-eye glasses are still making a statement this season, can help you achieve a more dynamic, angular style.
Glasses trends for men: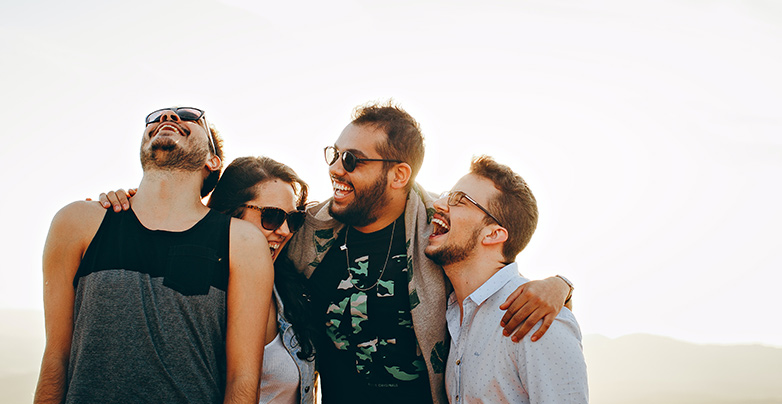 Aviators or Double bar
Aviator glasses are not just for police officers or pilots and so. For that bold look that exudes confidence, they represent the most traditional type of men's glasses. Due to the significant change in metal-plastic combinations that are reaching the optical store shelves this year, aviators are making the list.
No screw Hinges
Believe it or not, today's glasses include a lot of technical characteristics! Many modern men's frames have no screws or springs in the hinges, giving them a sleek appearance and a superlight feel. The better the eyeglasses, the fewer pieces it has. When there are too many moving parts, something is certain to break.
Sleek thin Titanium
A pair of thin titanium glasses is suitable for both young and older men. The slim shape of the frame may truly stand out on the face and give off a modernist style. Simple metal frames are typically considered dull, but titanium frames are anything but. They have a confident aspect about them that is here to stay.
Recommended articles:
The newest guide to choosing stylish clip-on sunglasses
The newest guide to trendy glasses for women and men
The newest guide to aviator sunglasses for women and men