10 transparent glasses to show your fashion
Fashion is ever-changing as the weather and does not remain static. One trend may say for a long time but will then be replaced by another. When it comes to glasses, the same is the case. In the case of transparent glasses, they have been around for a very long time and remain in vogue to date. While many stores have come and gone, transparent glasses remain ever-present and many of us have fallen in love with the neutral and elegant look they give us.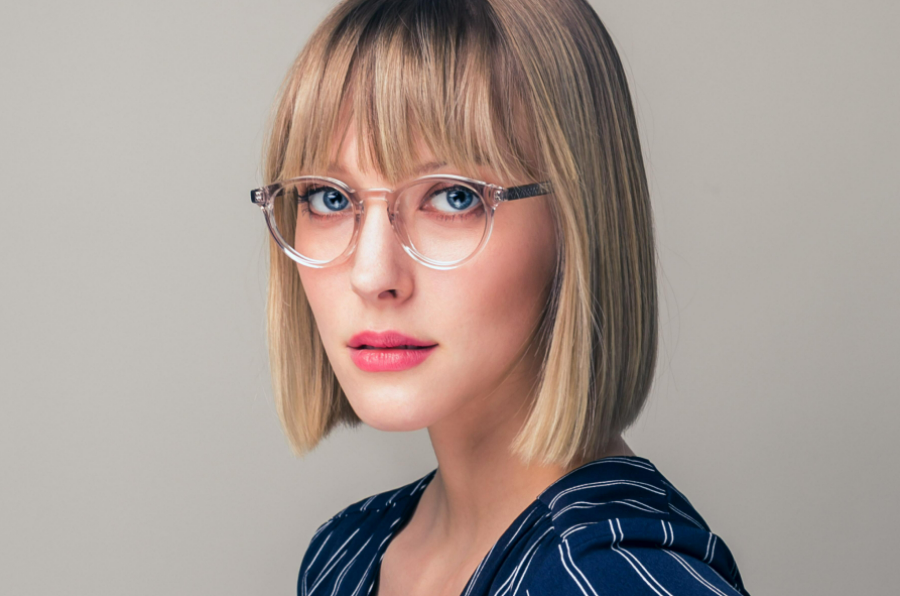 What are transparent glasses?
Transparent glasses are glasses with transparent frames often made with plastic or a combination of plastic and thin metal. They come in different shapes and sizes with attractive themes and elements. These glasses may also have different design structures but overall, they have crystal clear frames that you can see through.
Guide to choosing transparent glasses for men and women
Choosing transparent glasses should be one of the simplest fashion decisions you will ever make; however, you need to choose one that will fit you well. Here are some of the things to consider when making a choice.
1.Face shape: Your face shape should be taken into consideration when deciding on the type of transparent glasses to go for. A frame that may fit a person with an oval or go round face may not fit another person with a heart-shaped face. Before making your choice, be aware of your facial structure and pick your choice based on that.
2.Eye color: What is your eye color? If you have blue eyes, consider going for transparent glasses with a touch of blue. If your eye color is brown, a touch of brown will fit you well.
3.Material: You want to make sure that the glasses are made of quality plastic that is lightweight and will not hurt your eyes or skin. You also want to make sure that it is durable so you don't waste your investment on an inferior pair of glasses. The good news is that all the glasses sold by Lensmart are of good quality.
4.Lens: Will you wear the glasses only when you are out or you want one you can wear indoors and outdoors? Outdoor lenses for summer should have dark lenses to protect your eyes from sun glares. Those for indoor use need not have dark lenses. But the one for both indoor and outdoor use should have lenses with the right pigmentation.
Trendy transparent glasses
Transparent glasses accentuate your facial features and improve your looks. Here is a quick rundown of transparent glasses that are highly sought.
1.Laelia
Laelia is rectangle glasses with unisex value. This pair of glasses can be worn by both sexes and is in high demand by teens and young adults. The lens is very big making it ideal for outdoor occasions. Laelia will protect your eyes from the sun while improving your looks at the same time. Its elegant frame and design make it a top choice for men who don't want to look overly masculine.

2.Persia
Persia is a transparent pair of glasses for wearers with heart-shaped or round facial structures. These cat eye glasses have a full and flattering frame that will give your face that perfect shape. Furthermore, it comes in different colors and there is even a tortoise shell version you will love. Persia is lightweight, gentle on the skin and ideal for all ages.

3.Aitana
Aitana is another pair of transparent glasses you should give a try. These glasses have a combination of elegant gold and black color that blend well together. There is also a variant that has purple, pink and tortoise shell colors. We recommend Aitana for that playful and sociable look. Weighing just 26.9 grams, you can't go wrong with Aitana.

4.Dakota
Dakota is an elegant transparent pair of glasses for a trendy and youthful look. If you like your looks to fit the social event, this is the set to go for. These glasses will not only make you attractive but will set you apart from the crowd. The bold frames project an air of confidence and a kind of arrogance the opposite sex will find attractive.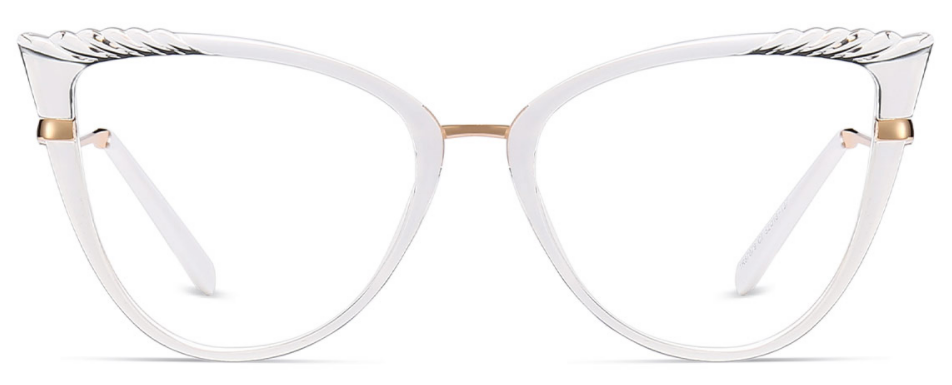 5.Mabry
Do you want a professional and confident look? We recommend Marbry. Marbry reeks of quality and gloriousness. Its full rimmed frame and classic design are other features that set this piece apart from other transparent glasses. The metal is of the highest quality and possesses tensile strength. Appear at your next event wearing Marby in comfort and in style.

6.Leire
Cat eye glasses are a favorite of women because they have that feminine and innocent appeal and that is what Leire offers. Leire will project exoticism and vibrancy that will capture the attention of everyone. There are no side effects with wearing this set because it is constructed for comfort. The manufacturer has also added trendy features to improve its appeal.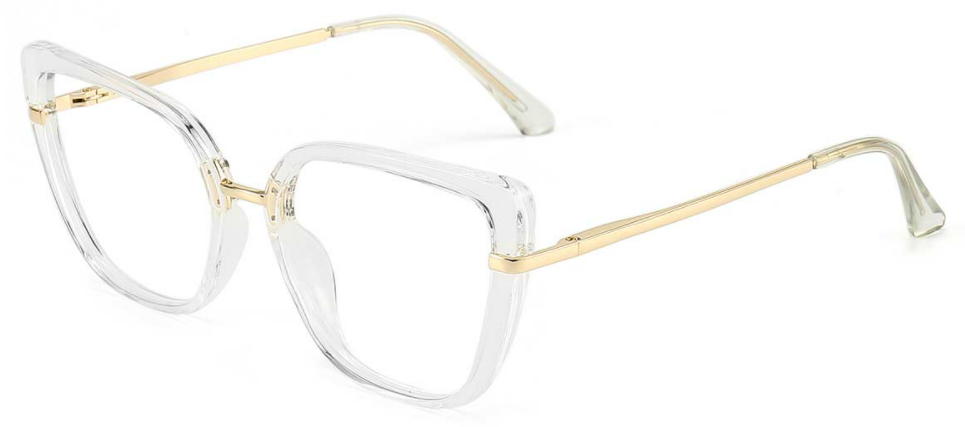 7.Emina
Emina cat eye glasses are another pair you should consider. It is shaped after trendy styles that will capture the imagination of everyone. Emina has a vintage design with classic themes. You can wear it for formal and informal settings which makes it one of the top choices for all occasions.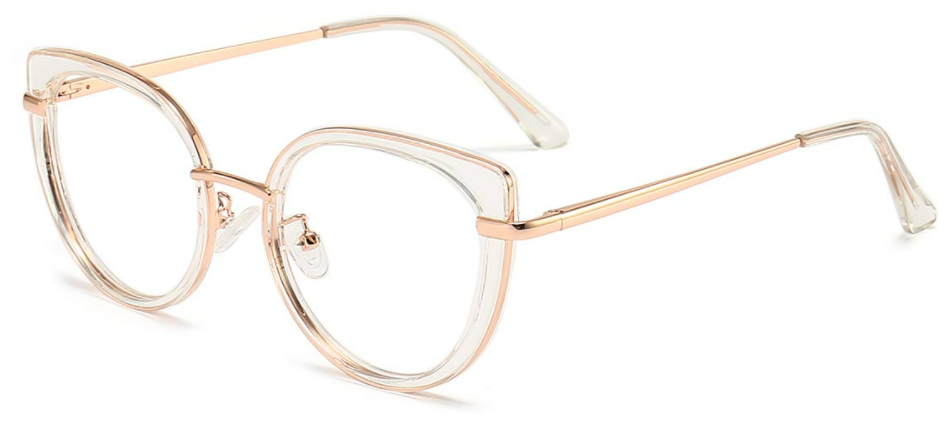 8.Nell
Nell are durable transparent glasses with anti-glare features. We call it a durable and fashionable set because of the anti-scratch and anti-reflective material used in making the frame. Nell is lightweight and flexible and will cause you no discomfort. It will give you that childlike look many find appealing.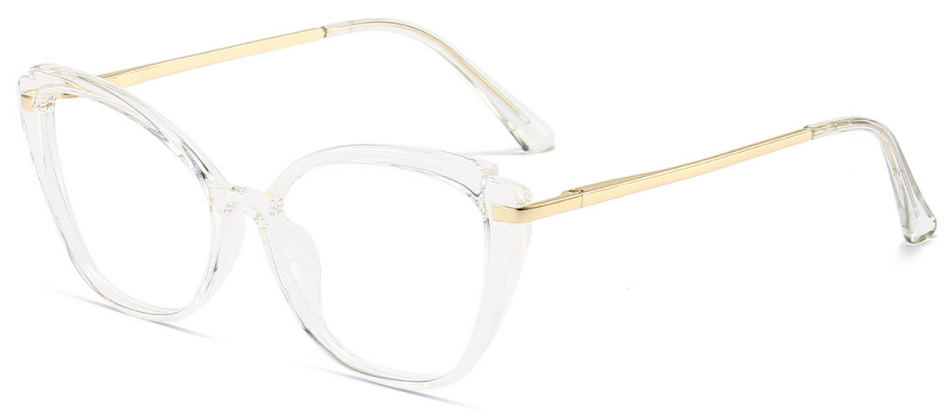 9.Haruko
Haruko is the ultimate choice for that minimalist and laid-back look. This silent design is both modern and classy at the same time. The digital lens blocks out harmful blue light from screens which makes it a good piece to wear to the movies and also indoor wear. If you work with computers for long but you wouldn't want to suffer the excess weight of wearing heavy glasses this is a good option.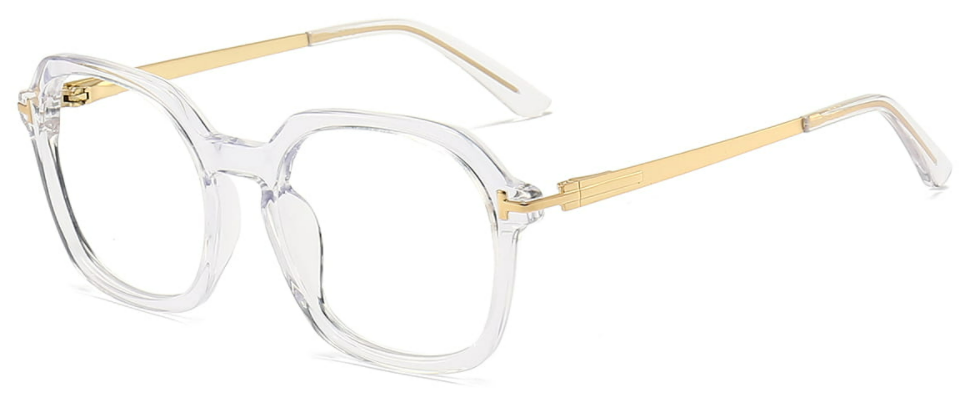 10.Effie
Last but not least is Effie, cat eye glasses with attention-grabbing features. These party fan girl glasses have an exotic frame with luxurious elements. It also has an anti-fog lens that will hardly attract and hold fog which will affect vision quality. Effie will improve your looks and make you even more attractive. If you love fashionable looks, you will like Effie more than the other glasses on this list.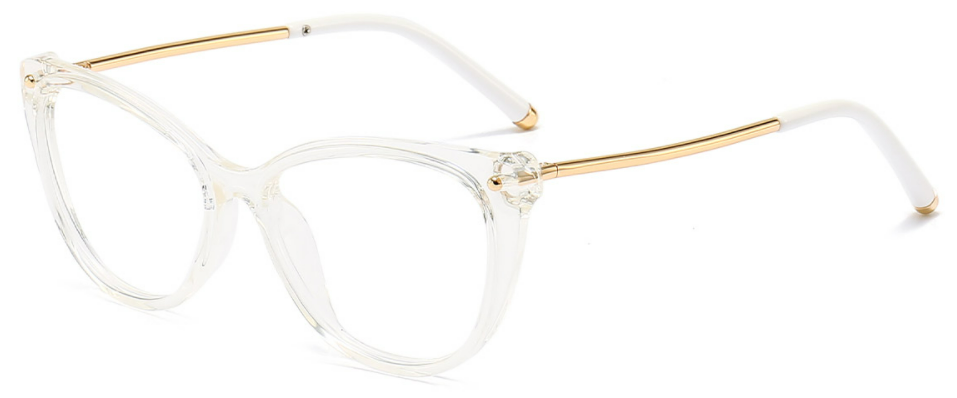 Recommended articles:
How to find the right clear glasses for you?