Total Width: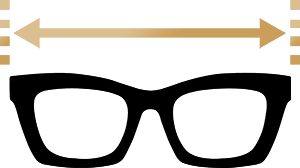 Brown Glasses
FAQ About Brown Glasses
Is brown a good color for glasses?
Yes. Brown glasses are a timeless accessory that can be worn with any style. They can also be worn with casual outfits for a relaxed look or dressed up with a suit for a more formal look. Learn more.
Do brown glasses go with grey hair and black hair?
Brown glasses suit well with both grey and black hair, making them a versatile choice for any style. For those with grey hair, brown glasses can help soften the look and add a touch of warmth. They can also help bring out the natural highlights in your hair. For those with black hair, brown glasses can help add a bit of contrast and create a more dramatic look. Find more eyeglasses at Lensmart.
Related eyeglasses categories
All eyeglasses
Men's eyeglasses
Round eyeglasses
Clear eyeglasses
Tortoiseshell eyeglasses
Black eyeglasses