Total Width: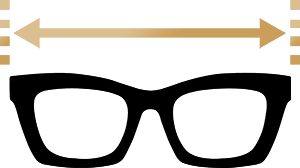 Tortoise Shell Glasses

FAQ About Tortoise Shell Glasses
Are tortoise shell glasses frames flattering?
Tortoise shell glasses frames can indeed be very flattering, as they offer a vintage and classic look that can suit many skin tones. They can help to brighten up the complexion and add a pop of color to your outfit. The tortoise shell pattern can also help to create the illusion of a thinner face shape by attracting light towards the face, which can make the face appear more lifted and thinner. Learn more.
Are tortoiseshell frames in style?
Tortoiseshell frames are one of those types of glasses that never go out of style. No matter what decade or season it is, these frames are always among the bestsellers in any optical shop. This is not surprising, considering their distinct and versatile look.
Why choose tortoise shell glasses frames?
Most people choose tortoise shell frames for their vintage and classic look, which can add depth and dimension to your overall look. They're perfect for creative or intellectual individuals, since the timelessly classic style can add a touch of personality to them.
Why are tortoise shell glasses so popular?
The natural color of the tortoise shell create a organic look that cannot be achieved with other types of glasses frames. These timeless accessories can be worn year-round and are sure to never go out of style. They're also a popular choice for people who want to make a statement or express their individuality with a subtle pair. Learn more.
What is the history of tortoiseshell glasses?
The first tortoiseshell glasses came out in the 1920s, and these were made from actual tortoise shells, specifically of the hawksbill turtles. In 1973, manufacturers began using synthetic materials, replicating the unique pattern of the shells on these frames that have remained popular to this day.
Related eyeglasses categories
All eyeglasses
Women's eyeglasses
Men's eyeglasses
Round eyeglasses
Square eyeglasses
Oversized eyeglasses
Thick eyeglasses