Popular eyeglass styles for 2022 you should know
If you're already keen to know what trends are coming for eyeglass styles in 2022, you're in the right place. Fashion magazines tend to focus on clothing and often fail to mention glasses at all. But worry not, we're going to go through it all with you!

By looking at celebrities and runways, it's already possible to predict what the trends will be for eyeglasses in 2022. While some styles will be familiar ones from the last couple of years, you're sure to find ones with a fresh and modern update too. Without further ado, let's look at popular eyeglass styles for 2022.
Eyeglass styles for 2022
Included in eyeglass trends for 2022 are tinted lenses, wooden glasses, transparent glasses, multicolored frames, and vintage styles with a twist.
1.Tinted lenses
If you love 1970s fashion, you'll love this eyeglass trend for 2022. We predict there'll be a boost in popularity for colored lenses. Whether it's a rose, yellow or orange tint, there will be lots of options available.
2.Wooden glasses
Although wood isn't a new eyeglasses material, demand is increasing as people are eschewing plastic for more sustainable materials. Wooden eyeglasses look minimalistic and a little unusual. They're versatile and timeless as well as comfortable. They suit any outfit and are a way of reimagining existing frame shapes.
3.Transparent glasses
Eyeglasses styles for 2022 include transparent glasses. While this was also popular in recent years, we can see why they're set to remain popular in 2022 too. Transparent glasses are subtle and simple too.
4.Multicolor frames
In 2022, multicolor frames are set to take off. You can't go wrong with a pair of bold, multicolor frames to set off your outfit.
Vintage styles for 2022
Vintage styles are set to see a boost in 2022. Imagine a vintage style frame with colored lenses, for example. In 2022, expect to see vintage style appear with modern twists!
1.Oversized eyeglasses
For most people who wear eyeglasses, they serve a purpose that is more than just fashion: vision correction. Not only are oversized eyeglasses set to be a trend for 2022, but they're also great for people who need glasses to correct their vision. Oversized glasses mean the wearer has a wider field of corrective vision!
2.Thin wire-framed eyeglasses
Created with thin, elegant metal wires, these eyeglasses are both stylish and formal. Wire-framed eyeglasses are timeless and come in all shapes including round glasses, cat eye glasses, and square glasses.
Other up-and-coming eyeglasses trends 2022
While the 2022 eyeglasses trends we've mentioned so far have centered around style, there are other up-and-coming trends that center solely on function. One such trend is to have blue-light lenses.
Since the Covid-19 pandemic, people have been spending more and more time on devices. Whether it's answering emails, watching a film, or scrolling through social media, people are exposed to lots of blue light. Blue light exposure can contribute to eye strain, blurred vision, sore eyes, watery eyes, dry eyes, and headaches. With blue light lenses, eye strain can be reduced as the lenses decrease exposure to blue light coming off computer screens, tablets, smartphones, and TVs.
Three glasses that shape your styles in 2022
If you're looking for some styles that are set to be popular in 2022, look at these three examples.
Mirja frames are popular, oval-shaped, purple eyeglasses. Their frames are multicolor and incorporate a vintage shape that is reminiscent of the 1960s and 70s with a modern twist – very 2022!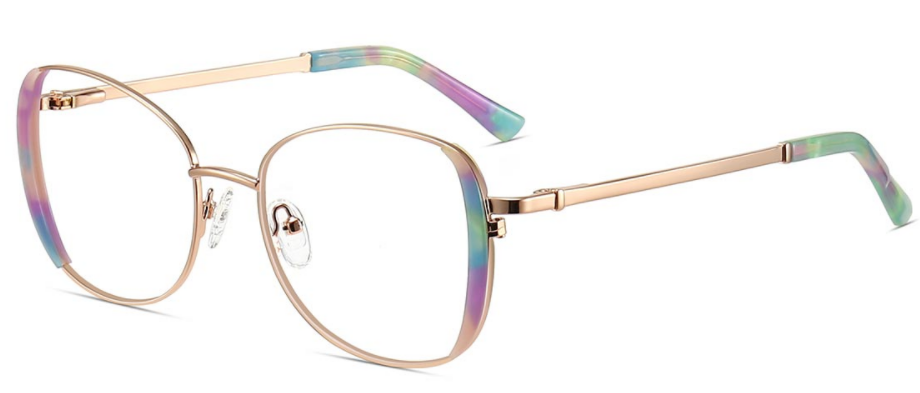 Persia frames are right on trend with their transparent frames. These frames are a great way of bringing focus to the face while adding subtle style. They have integrated, comfortable nose pads and flexible spring hinges.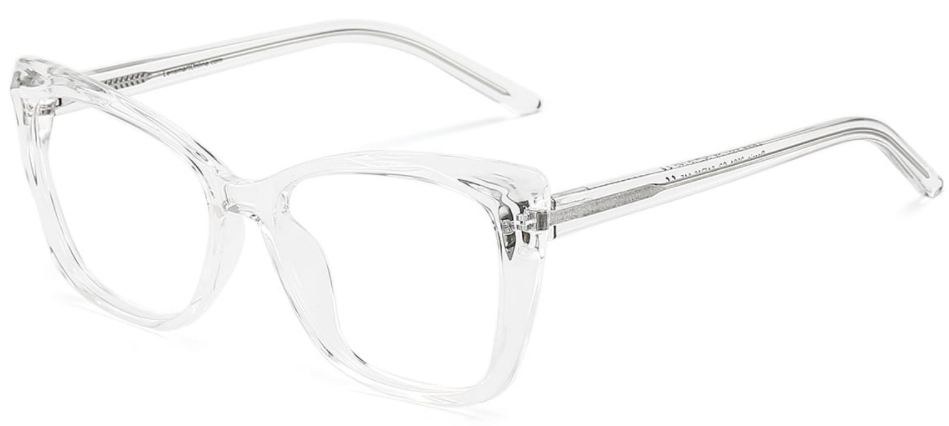 Behati frames tick the box for vintage glasses with a modern twist. They have a great vintage cat-eye shape, yet the jewel-encrusted lower frame gives them a modern feel.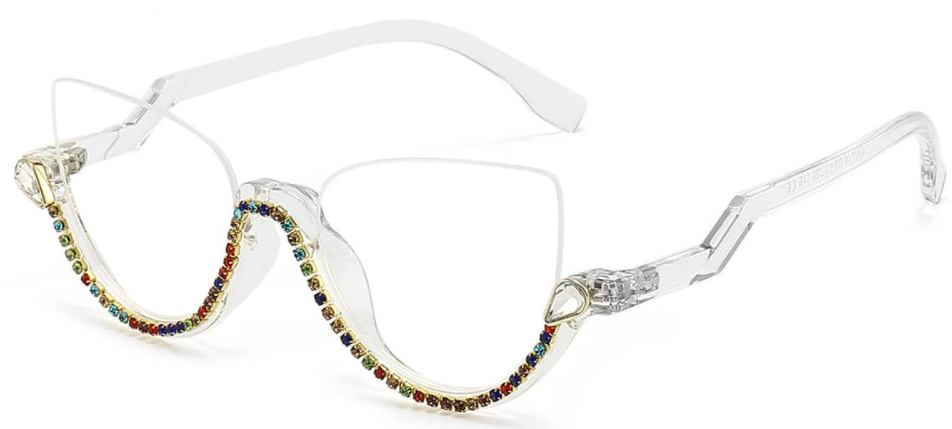 Final thoughts on popular eyeglass styles for 2022
Wearing eyeglasses used to be seen as a bad thing for aesthetics however nowadays, wearing them is trendy. Gone are the days of thick jam-jar lenses on round frames – eyeglasses have become an accessory for everyone, not just those who need their vision corrected. Ultimately, it's the consumers that set the trends, so choose whatever style you like for 2022!
More analysis on eyeglasses trends in 2022:
10 fashion glasses for men and women in 2022
10 stylish sunglasses for men and women
Guide to finding glasses that make you look younger in 2022
How to find the best glasses for small faces in 2022
How to find the best glasses for long faces in 2022