Oversized glasses explained: are they in style?
In the 60s to 70s, oversized glasses were the go-to for people who followed the trends. This eyewear, characterized by large lenses that often reach near the cheeks, was considered a top-of-the-line accessory. However, is it still in style today? This guide can help explain why this style is still worth embracing!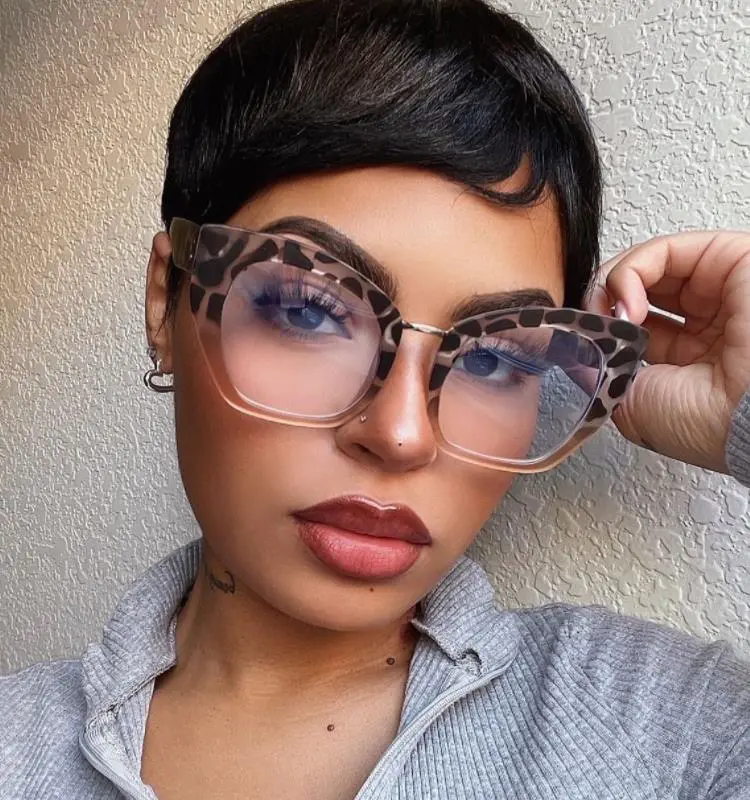 Are oversized glasses in style?
The overall appeal of large eyeglass frames has something to do with how they frame the eyes. The highlighting effect of these oversized eyeglasses can make the eye area more symmetrical, emphasizing your irises better. This style gives a clear view of your eyes and allows you to convey your mood without any distractions.
Big frames can also help you achieve a classy look. Most designs can give a sense of intelligence and sophistication, regardless of the simplicity of the frame construction. You can go for a smart casual look by donning a pair of these eyeglasses to match your business attire.
You can also choose fun patterns for the frame, which adds a youthful vibe to your aesthetic. Picking eyeglasses with vibrant colors and quirky accents enables you to show off your adventurous side. Wearing oversized frames gives you control over how you want to present yourself for the day!
Large frame glasses are versatile, which is the biggest reason why they keep resurging on the trends list. You can use it for formal or everyday wear. The larger lenses can also work well if you love going on outdoor walks or trips. This feature helps shield your eyes since it covers a wide area of your face. Plus, they offer less distraction to your peripheral vision so you can see better!
Who looks good in oversized glasses?
Oversized frames are fashionable in virtually all settings, whether indoor or outdoor. The natural eye-catching quality of this eyewear style is a great way to express your individuality. It's a standout design, which can help you get the attention you want in the crowd.
If you love to make a fashion statement, oversized glasses are the way to go. It's full of character and gives you more reasons to flaunt your personal style. However, you also must be careful about the frame you select. Wide glasses can look good on anybody so long as you match them with the styling option that works for you.
Here are a few tips to make oversized eyeglasses look good on you.
1.Face shape
Most experts suggest getting eyewear that matches your facial structure. It's a basic rule that will enable you to enhance the symmetry of your face and highlight your best features. If you have an angular face (square or rectangle), you need glasses that smoothen your sharp cheeks and jaw. A pair of round or aviator glasses can work for you.
For people with a round or plump face, the most flattering frame shapes include square, rectangle, and cat-eye eyeglasses. These designs are angular and can accentuate your otherwise curvy facial features. If you have an oval face shape, consider yourself lucky because just about any frame style will do!
2.Size
Oversized glasses don't have to overwhelm your face with overly large lenses. You can choose a pair that rests comfortably on your face without digging into your cheekbones. The arm length should be adequate to provide support while also sitting securely on your ears. Lastly, you may want to consider big glasses that still allow you to put your beautiful eyebrows on display.
3.Lifestyle
Your current lifestyle should matter in your buying decision. If you are always out and about, your oversized frames should have a lightweight construction. Thermoplastics like TR90 offer durability minus the weight, but thin metal frames can do the trick, too.
The same goes for people who want to use wide-framed glasses for reading or working on a computer. You must select a lightweight option with additional lens features to protect your eyes. For example, you can add an anti-glare layer or magnifying power to help you see better.
Best oversized glasses for 2023
1.Halia - Square Glasses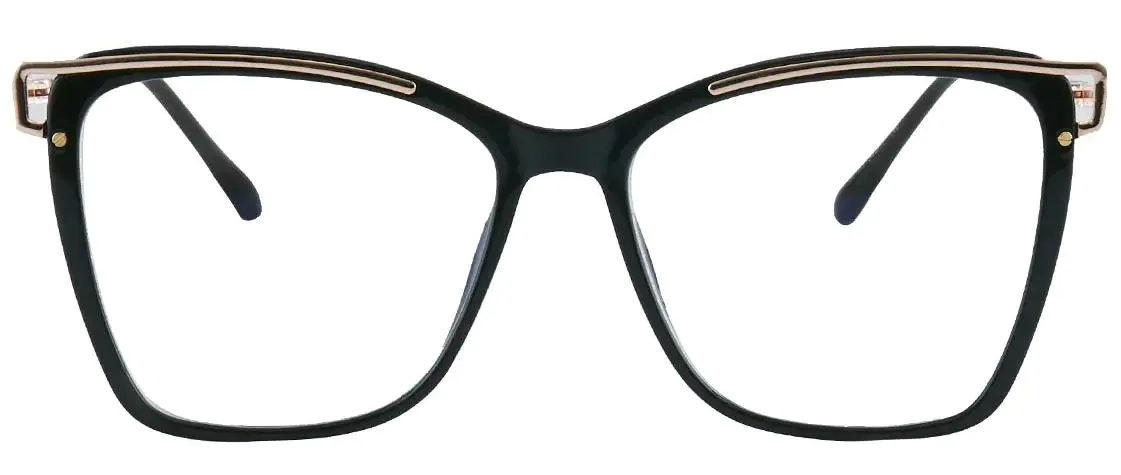 The chic pair of Halia square glasses is a lovely choice if you want eyewear with subtle elegance. The browline and arms are accentuated by a thin gold metal, injecting the design with a touch of sophistication. You can use it for formal occasions or dress down in a casual outfit; either way works!
2.Lillian - Square Glasses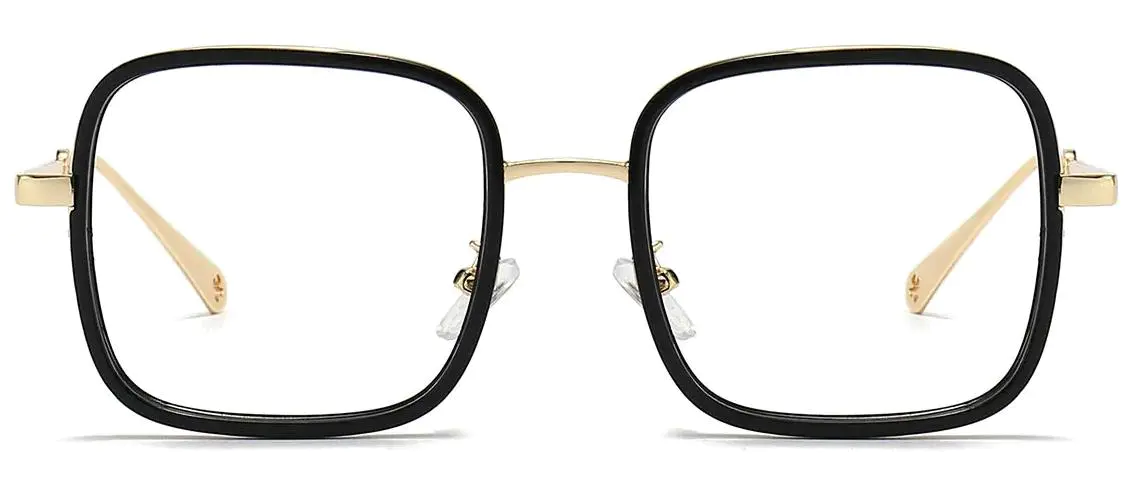 There's a vintage flair to the Lillian square glasses that can elevate your timeless look. The rims are thin and made of a solid color, which is the only accent it needs to appear visually stunning. This eyewear comes with nose pads that will sit comfortably on your face, making it perfect for everyday use.
3.Lexi - Round Glasses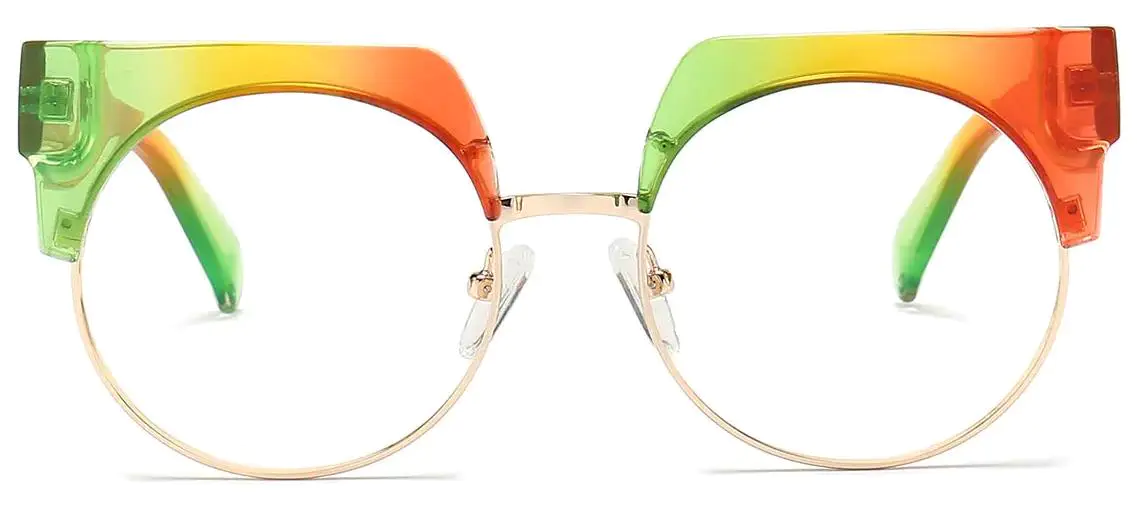 If you want to make a bold statement, the Lexi round glasses can scream it for you. The colorful browline is loud, funky, and fun, giving the frame's uber attention-grabbing quality. Still, you can select this pair as your daily wear since it is lightweight and just the right size for any type of face, too!
4.Azalea - Cat Eye Glasses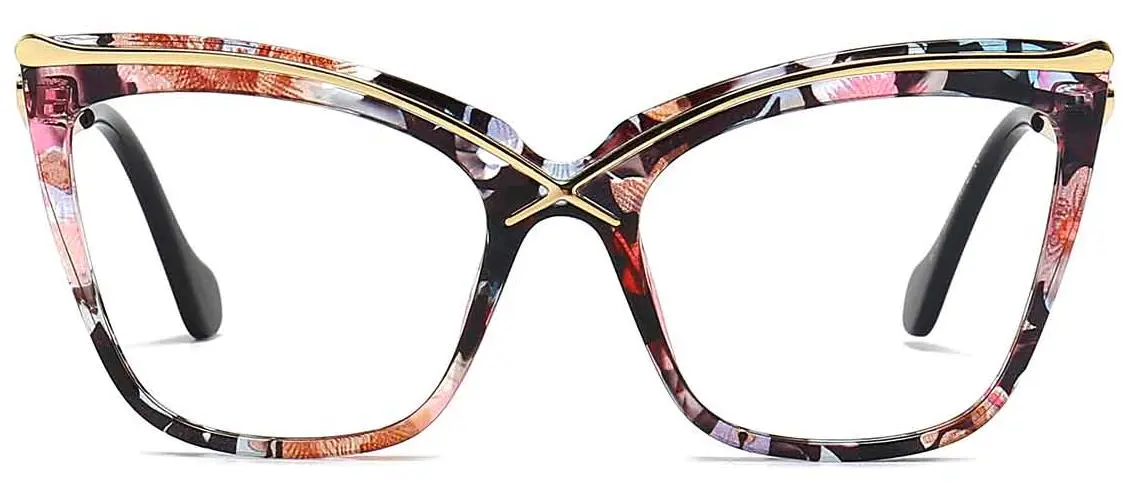 The Azalea cat-eye glasses come in a barrage of colors and patterns, including this gorgeous floral design. It adds a feminine touch to any plain outfit, and it can work with an eccentric get-up as well. The flaring browline will accentuate your eyes and emphasize the arch of your brows perfectly.
5.Finian - Oval Glasses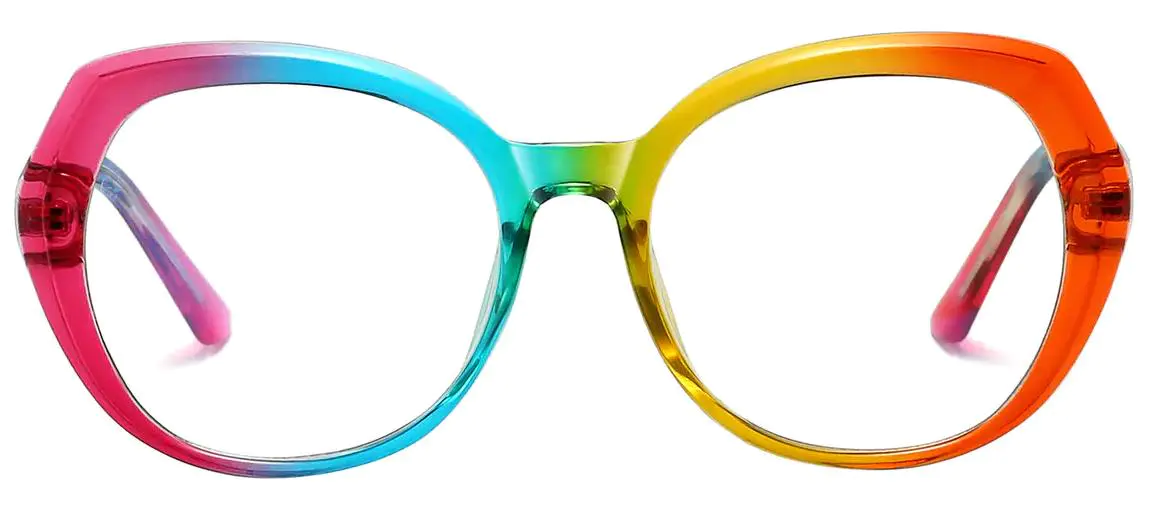 The large Finian oval glasses are made of TR90, granting this eyewear's lightweight and durable quality. You can select from a great array of colors, with multi-hue and tortoiseshell options on the list. This pair has a youthful aesthetic that can help you look fresh and full of life!
Give oversized frames a try
It's time to visit Lensmart and browse through hundreds of eyeglasses in styles that match your face. You can use the site's 'try-on with pictures' feature to see what oversized glasses fit. There's always a pair that looks like it was made especially for you!
Recommended articles:
Thick vs. thin frame glasses: which suits you better?

What glasses frames are the best for women?
What glasses frames are the best for men?
Are silver frame glasses in style?
Are gold frame glasses in style?
Are half rim glasses in style? (also called semi rimless glasses)
Glasses measurement: how to know your frame size?
Everything you need to know about oversized sunglasses
Buying the best oversized sunglasses in 2023