Everything you need to know about oversized sunglasses
Oversized sunglasses are back and bigger than ever. Once worn by hipsters and superstars alike this glam look offers full face protection. Feel confident and protected whilst rocking various different styles from early 2000's Hollywood glamour to 70's chic.
With extra large sunglasses and eyeglasses, spectacles are practically transformed into a mask, covering the eyebrows and expanding past the cheekbones. A beloved style, versatile and diverse, oversized sunglasses are befitting of a wide array of social situations and personal style.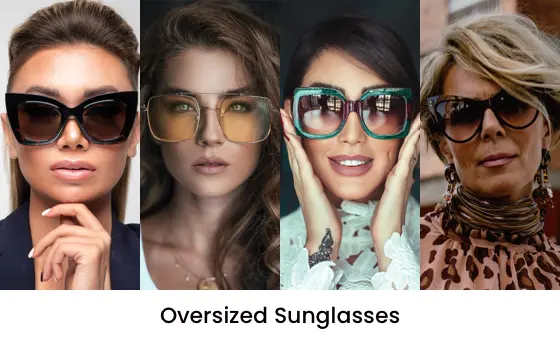 What is the size of oversized sunglasses?
The only need for enormous sunglasses is that they be bigger than conventional sunglasses. If you're worried that this design will be too much for your face, keep in mind that these trendy babies come in a variety of sizes and frame thicknesses.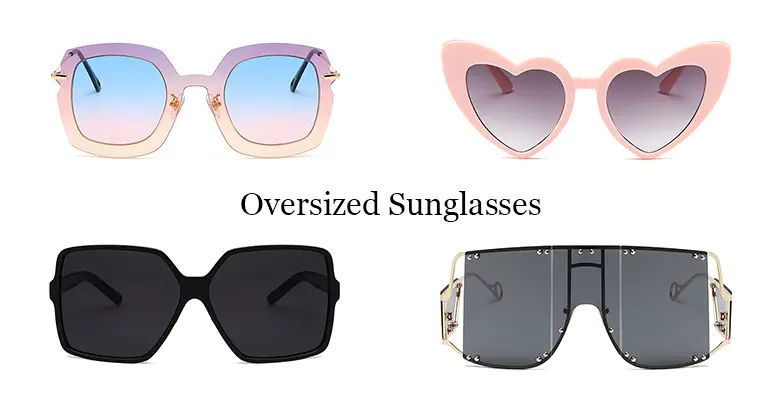 As a result, you may choose the size, thickness, and shape that best suits your needs. There's certain to be a pair that bears your name. Keep in mind that larger lenses provide greater protection, making giant sunglasses an excellent choice for summer days spent at the pool, park, or beach.
Why are oversized sunglasses so popular?
Recognised spectacle historians such as Dr David Fleishman have traced back oversized sunglasses to as far back as 15th century China. In this time Italian merchants and missionaries brought vision correcting lenses to China. But of course they came at a steep premium and spectacles became an indicator of social status with the larger the spectacle, the more influential the man.
Speeding forward a few hundred years and oversized sunglasses are all the rage amongst celebrities who has taken advantage of the style to protect themselves from paparazzi.
Though oversized sunglasses aren't exactly great for avoiding attention, thick rims shine brightly under spotlights and camera flashes bringing even more attention with it. Stars such as Jackie O, Diana Ross, Brigitte Bardot, Françoise Hardy, and the Beatles turned these typical sixties frames into an iconic look which will continue to dazzle us time and time again.
Then at the turn of the millennium, oversized sunglasses become more popular than ever, not just as a symbol of high status but also as an emblem of hipster nerdom. And for some time these two opposing groups sported similar pairs of oversized specs.
Oversized sunglasses were worn both at your local library and on the face of Paris Hilton walking on the red carpet cira 2005. This cements the oversized style as a versatile look wearable by everybody.
How to pick the best oversized sunglasses?
Okay, so now your thinking about getting yourself a pair of extra large glasses, but how do you find the best pair?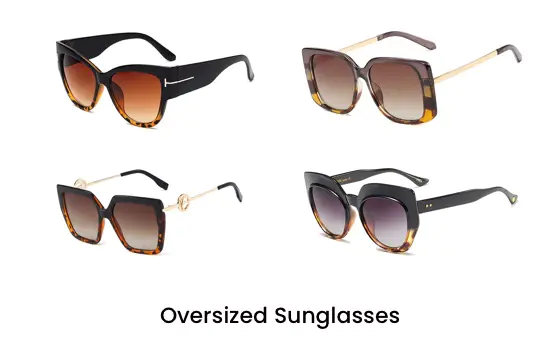 Well to begin with, you will need to keep your face shape in mind. Oversized frames can work with a range of facial features it isn't always suitable for everyone. If you are worried this style might not suit your face shape then here are a few pointers to help you find a pair of sunglasses which fill flatter your face.
First, make sure you don't go too big. The frames' width should extend to the temples and not reach past the width of your face.
Secondly, make sure you find the right pupil placement. You want to make sure that your eyes are positioned behind the lenses centers; otherwise, the frame will not only be uncomfortable but also potentially compromise your vision.
Thirdly, make sure the nose bridge fits correctly. Large glasses will likely be heavier than your usual smaller specs, so it's important to ensure that the weight is distributed properly.
Then finally have fun! The basic advice when picking out oversized sunglasses is to find a frame shape you are already familiar with and know suits your face. But these rules aren't set in stone, so there is no reason why you can't take this opportunity to try out some playful and bold styles.
Oversized sunglasses trends 2023
If you are interested in getting yourself a pair of oversized specs, then keeping an eye on the current trends might help you pick out the perfect pair. Luckily oversized sunglasses are incredibly diverse in styles, so it's likely that one of the currently trending frame styles will complement your style.
Let's begin with our boxy geometric styles. Rectangular lenses, especially ones with brightly colored acetate frames, have taken front and center stage. So try out some oversized rectangle lenses with thick acetate frames. Uplifting colors such as smoky red, olive green, and sunshine yellow will help you on your quest for the perfect pair of sunnies.
Let's turn the clock back a few decades with an ode to the '70s. Extra-large square lenses are in this season. In fact, 70's styles have been in all year. Enhance this look using luxurious neutral tones such as rich browns and blacks.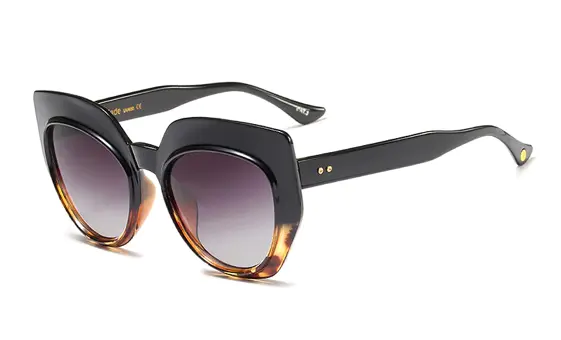 Keeping to the retro-theming oversized cat eye sunglasses are all the rave this season. The feminine silhouette of the cat-eye lens is perfect for elongating the face and emphasizing the cheekbones. Try mixing with a tortoiseshell pattern, and you can enjoy two of the hottest sunglasses trends of the year at once.
What face shapes best suit oversized sunglasses?
There are different face shapes but not all of them suit this type of sunglasses. The best face shapes for oversized sunglasses are round faces, angular faces, and oval faces.
Six oversized sunglasses for women
Now let's pick some of the best oversized sunglasses making the rounds for women.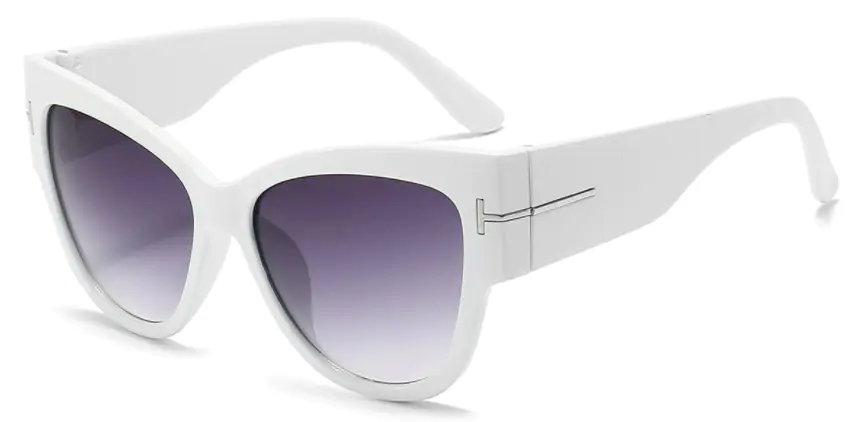 Lux is a cat eye sunglasses for men who wish to project an effeminate look. This piece has a dark shade that will protect your eyes from sun rays as well as give you the elegant look you've always wanted. This eyepiece is lightweight and will not cause you eye strain. It also has an anti-scratch coating and anti-reflective coating to protect your eyes from glares. It is durable and worth its price.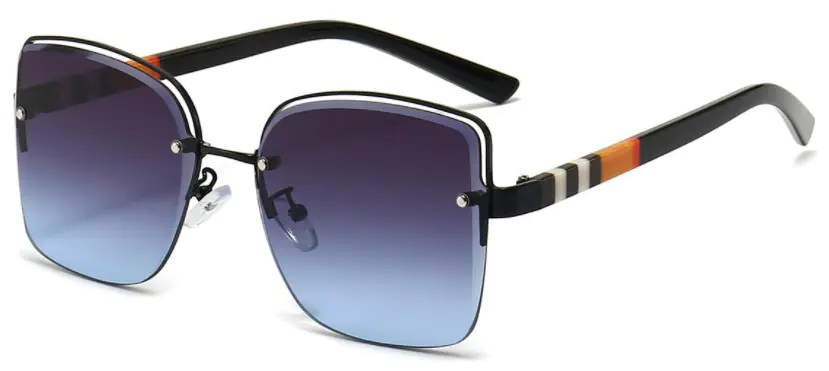 Ayla is another oversized pair of sunglasses that will fit men perfectly. Take your fashion style up a notch by turning up for your next event dressed up for the occasion with Ayla. This oversized shade is made with high quality materials that will not lose color. The quality of the craftsmanship is unquestioned and it also has an anti-reflective coating. The beauty of these sunglasses is that you can wear them outdoors and indoors.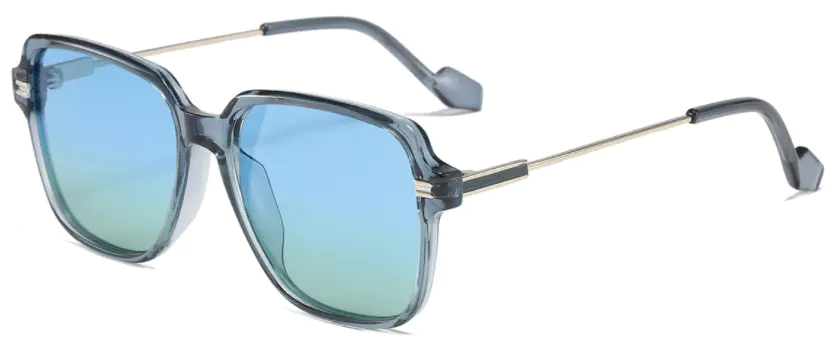 Gary is a transparent square sunglasses for those who desire a neutral look. If you are not shy to show your eyes, then these are the oversized sunglasses to go for. It is lightweight and has the perfect square shape. If you have a square face shape, you definitely should go for these sunglasses. You can wear Gary in casual and party outfits. This accessory is perfect for outdoor occasions.
Cyra is one of the bestselling oversized sunglasses in the Lensmart store for women. These sunglasses have an elegant frame to project a delicate look. The design will make you stand out from the crowd regardless of the occasion. Cyra is available in different colors so you are at liberty to pick the color that suits your style. The frame will rest comfortably on your face without causing eye strain or any physical discomfort.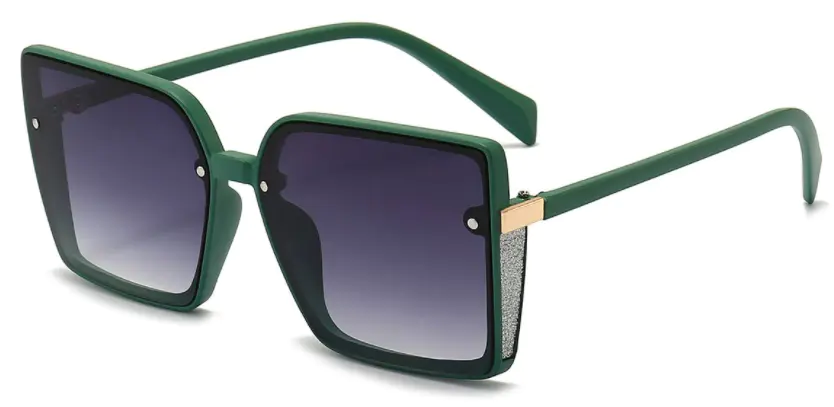 Phoenix is a square matte oversized sunglasses with a retro gradient design. You can wear Phoenix to the beach or any of your outdoor social events. If you buy these sunglasses, you get to enjoy two benefits; firstly, your eyes will be protected from harmful sun rays. Secondly, it will complement your attire. Phoenix is made with durable materials that will stand the test of time. It has an anti-reflective and anti-scratch coating.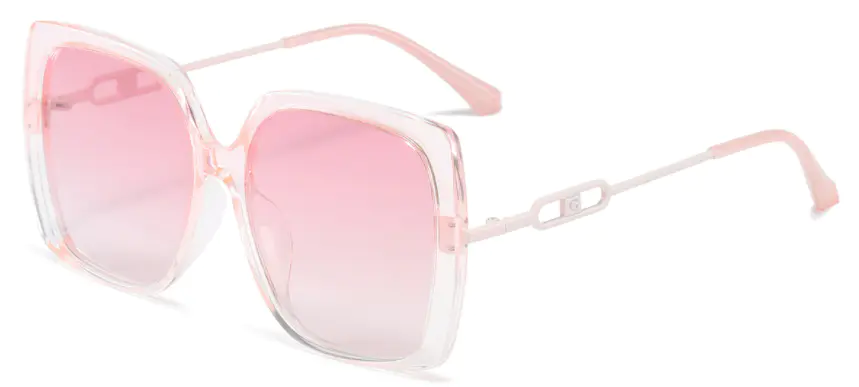 The last but not least is the square pink sunglasses - Vivi. This is the ideal shade for ladies who want to add a bit more color to their appearance. Vivi is made with quality TR90 material with anti-slip features so even when you sweat it will not slip off your face. The retro design and attractive pink color will set you apart from the crowd and it is available in different colors. If you want to be the cynosure of all eyes at your next outing, consider these oversized sunglasses.
Oversized sunglasses add more style and elegance to your outfit but if you must buy one, make sure it is one that fits your facial shape.
Recommended articles:
Everything you need to know about oversized sunglasses
Everything you need to know about reading glasses
Oversized glasses explained: Are they in style?
Buying the best oversized sunglasses in 2023
Guide to buying the best sports sunglasses
Cute sunglasses for 2023: popular designs
Ultimate guide to buying the best sunglasses for your face shape
Best sunglasses for small faces in 2023
Best sunglasses for long faces in 2023