What glasses frames are the best for women?
The kind of eyeglasses that you wear can have a major impact on your appearance, much more than any other accessory has. It can give you a distinguished, professional look or it can add fun and flair to your features. The frame of the glasses, in particular, will determine the kind of look that you want to evoke with your glasses.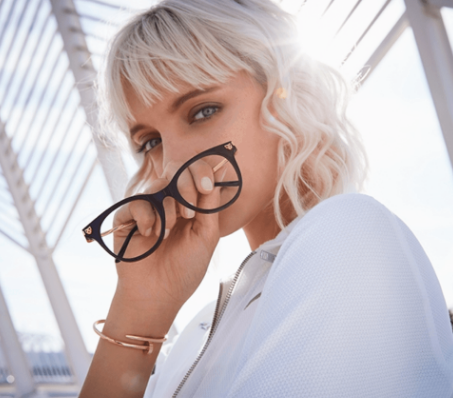 When shopping for a pair of eyeglasses, the first thing that you should consider is the shape of your face. There is no fast rule but certain types of glasses just complement certain face shapes better than others. When it comes to frame color, your choice might be affected greatly by your skin tone and the color of your hair.
Six Frames of Glasses to Choose From
Glasses frames come in all sorts of shapes and sizes these days, including some very unique forms that will definitely make you stand out in any crowd. For purposes of daily wear, these six frames offer a wide variety of options for women. You just need to pick carefully to find that pair that would complement your features perfectly.
1.Cat Eye Glasses
By far the most popular frame choice for women, cat eye glasses first became popular in the 1950s. They hit their peak in the early 1960s after Audrey Hepburn wore a pair and every woman wanted one for herself. Although people are not as fanatic about them as before, cat eye glasses have always remained at the forefront of eyewear fashion ever since. With its trademark likeness to the eyes of a cat, these glasses are ideal for women with an oval, square or heart-shaped face.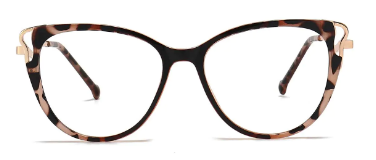 2.Round Glasses
Round glasses are the best choice for women with an oval, square or triangular shaped face. They can be tricky to pull off but if you can rock them, they will definitely give off an intensely stylish vibe that would make heads turn wherever you go.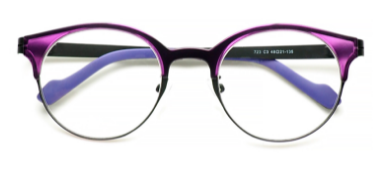 3.Rectangle Glasses
If you have an oval, round or heart-shaped face, rectangle glasses would bring out the best of your features very nicely. It will balance the soft contours of your face with some attractive angles. If you are going for a professional and business-like vibe, then rectangular glasses are a perfect choice.
4.Aviator Glasses
Aviators fit most facial shapes very well, but not so much with a heart-shaped face. These glasses are undeniably very fashionable and exude a great sense of style. Originally worn only by pilots, aviator glasses are now easily worn by men and women everywhere and are an excellent accessory to any outfit.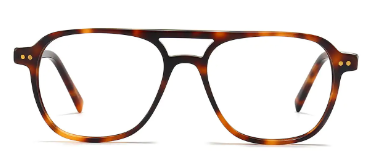 5.Square Glasses
You can add some nice angles to a very round or oval face by using a pair of square glasses. Wearing square glasses will make you look like a classy intellectual. Paired with the right color for your skin tone, square glasses can create a very appealing look for any occasion.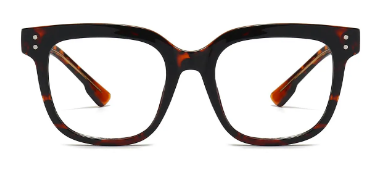 6.Oval Glasses
Oval frames work wonders for a face that has an oval or square shape. They have a slimming effect on the face so if you are hoping for a more slender appearance, these are the way to go. Oval glasses have never gone out of fashion and have always been among the classic choices in eyewear.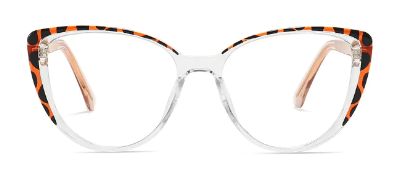 What Color of Glasses Frames Are Best for Women?
The range of colors that eyeglass frames come in these days is just incredible, which is why it can be overwhelming to have to just pick one. Your choice might be narrowed down by your skin tone and hair color but that still leaves plenty of choices. If we have to make a recommendation for women, we would say that you can't go wrong with tortoiseshell and pink.
1.Tortoise shell
Light tortoiseshell, in particular, is an excellent color choice for glasses frames if you have warm undertones to your skin. It also works well with any hair color, making it a really versatile frame color. The square-shaped Giadaa is a very nice pick for the professional woman. If you prefer a more subtle tortoiseshell look, the budget-friendly Leire would be perfect.
2.Pink
No matter what your skin tone or hair color, there will always be a shade of pink that is perfect for you. The feminine touch of pastel pink or a deeper rose, combined with the right style of frame, would certainly flatter your features. Try the Iluminada for a bit of fun or keep a more elegant and formal look with the Januaria.
Recommended articles:
What glasses frames are the best for women?
What glasses frames are the best for men?