Total Width: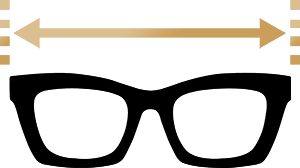 Oval Glasses

FAQ About Oval Glasses
Do oval glasses make people look younger?
It is safe to say that oval glasses will peel away the years with their curved appearance. As you get older, your face does change. It often becomes sharper and more angular, and, therefore, the oval glasses will suit you well. It will restore some balance to your face and make you look younger. For older people, the tortoise shell glasses frame is a safe bet and is a great classic. Lensmart offers oval sunglasses as well.
Do oval glasses look good on women?
Yes, oval frames add some softness to wearers' faces, and such style can make women look more attractive.
Are oval glasses in style?
Yes. Oval glasses are the perfect accessory. Whether you are dressing up for a special occasion or just want to add a little something extra to your everyday look, oval glasses are always flattering.
Is oval glasses the best shape of glasses?
Oval glasses are usually regarded as the best shape of glasses because they are flattering to all face shapes, and they are very versatile and can be worn with any outfit.
What face shape suits oval glasses best?
Oval glasses have a more rectangular shape than round glasses. However, it is a subtle change and, it does mean that the face shapes that work for round glasses can also work for oval glasses. These face shapes are round, rectangular, square, heart, oblong, and diamond faces. This means that most, if not all, face shapes can wear oval glasses with ease. Learn more.