Buying the best oversized sunglasses in 2023
The summer season signals a shift in trends, and oversized sunglasses are stealing the spotlight. This frame mixes function with fashion, providing you with great eye protection while also elevating your style. It's an all-time favorite that comes in a great variety of shapes and designs. Ready to score a pair of new oversized eyewear? This guide is for you!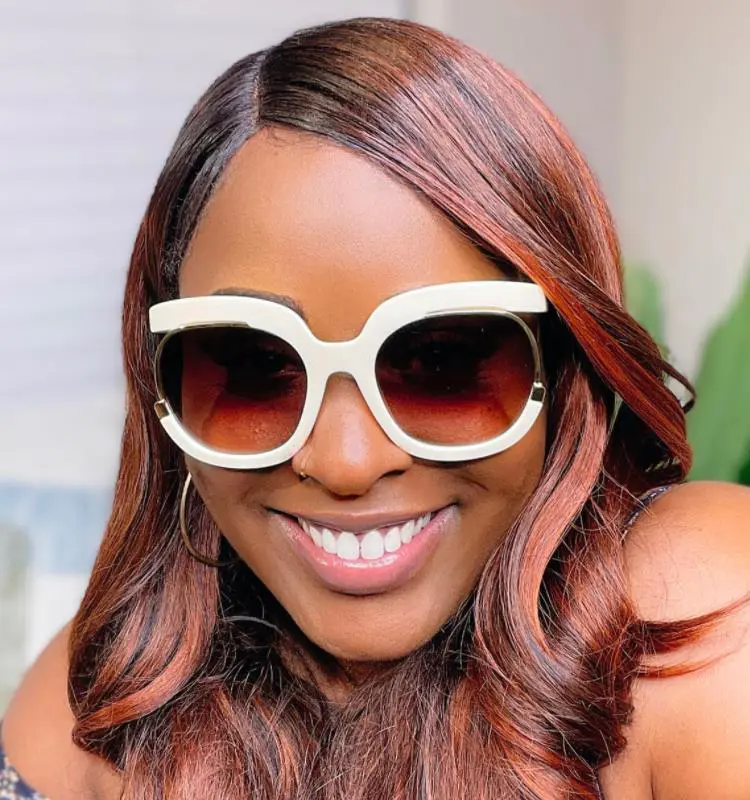 Are oversized sunglasses a trend?
The hype for big sunnies may fluctuate from season to season, but it's a mainstay in the trends list! This statement piece is a summer staple that's both fashionable and practical. Most shoppers opt for this style during warmer days because of the outstanding protection it grants. This eyewear is a must have for people who love the outdoors!
More than function, the fashion aspect of oversized glasses is also the reason why you should own a pair. It's a versatile accessory that you can add to touch-up your casual or semi-formal outfit. Whether you wear a sheer dress or a bathing suit, this eyewear is perfect for almost any occasion!
How to buy the best oversized sunglasses in 2023?
The first few things you look for in oversized sunnies are style and design. This eyewear often features round lenses, but what else should you look out for when shopping for one? Here's a quick checklist for you.
1. It doesn't touch the cheeks. The rims of the frame must rest comfortably on your face and not touch your cheeks. It shouldn't weigh down while you smile or else the eyewear will look like a mismatch to your facial structure.
2. It lines up with the eyebrows. Oversized sunnies shouldn't completely block your eyes. Glasses look better when they highlight your brow line.
3. It has the right frame size. The frame should match your face shape and structure. You can wear the best fitting oversized sunglasses for hours because they are light and comfy on the face.
4. It fits your style. Your glasses should match your fashion sense and bring you a boost of confidence.
Still, it's vital to select eyewear that fits your personal preference. At the end of the day, your comfort and style are what matters. Regardless of the color or design, you will feel more at ease wearing the pair that you chose. Accessorizing is all about the confidence boost you get—if you love eyeglasses, you should go for it!
Five best oversized sunglasses for men & women
1.Kathi - Square Sunglasses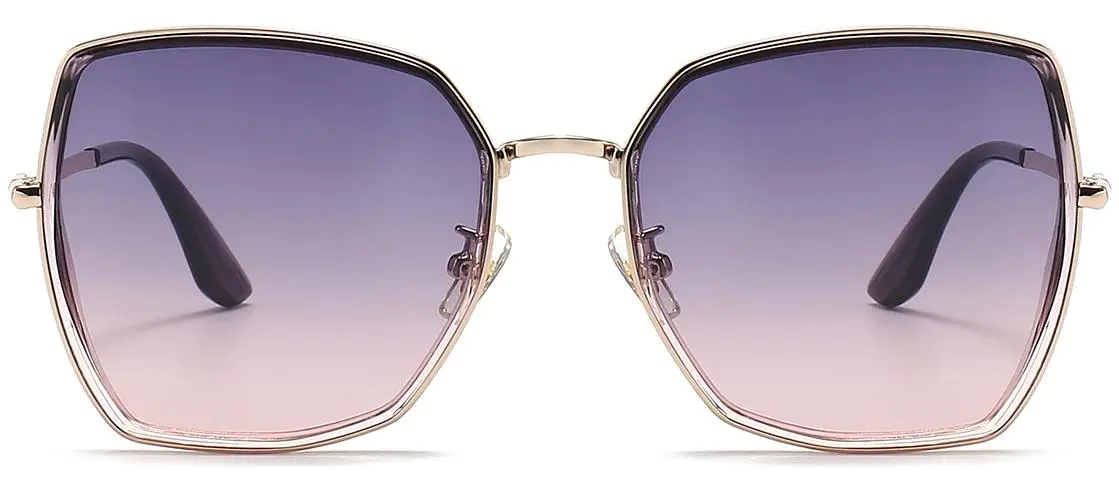 The oversized frame and lens of the Kathi square sunglasses are a popular option for outdoor eyewear. This pair features a thin metal frame and nose pads that ensure a secure fit. The colors available for this design are a great match for the summer season.
2.Nale - Oval Sunglasses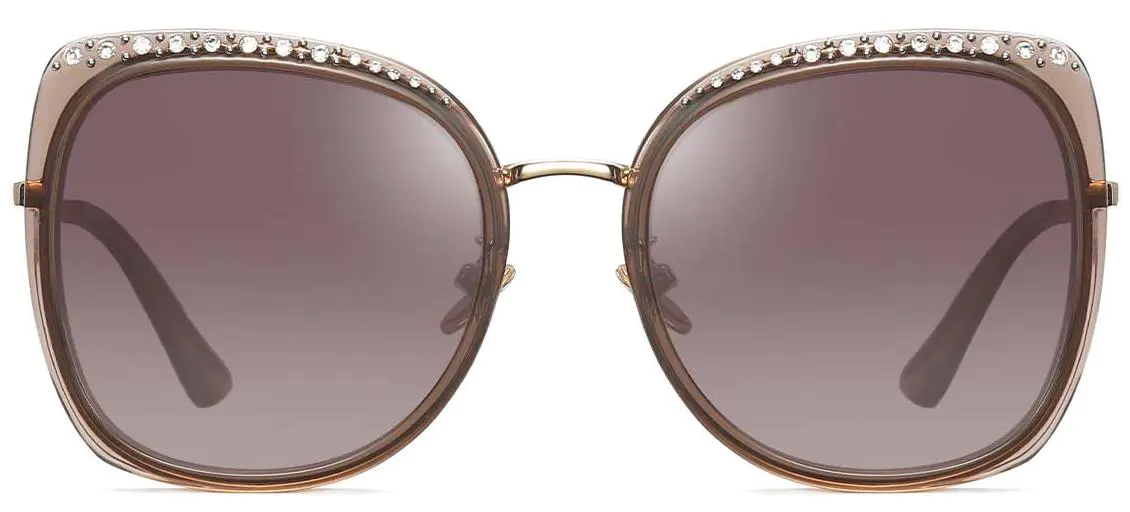 The Nale oval oversized sunglasses have a gem lining on the brow line, adding a lovely accent to the frame. The lenses are huge enough to cover your eye area without hiding your brow line. You can use this pair as a stylish accessory for your trendy get-up.
3.Oluchi - Square Sunglasses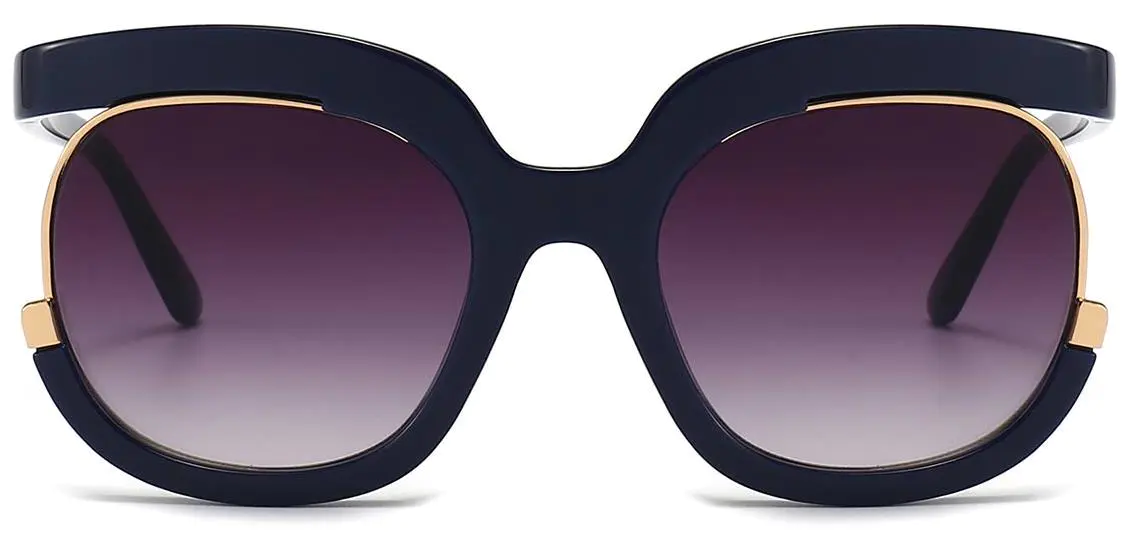 If you want a more unique frame, the Oluchi square sunglasses are your best bet. The rims are thick with gold metal lining the sides, giving that extra oomph to your outfit. The bold profile makes it flexible to use for both men and women.
4.Isabella - Rectangle Sunglasses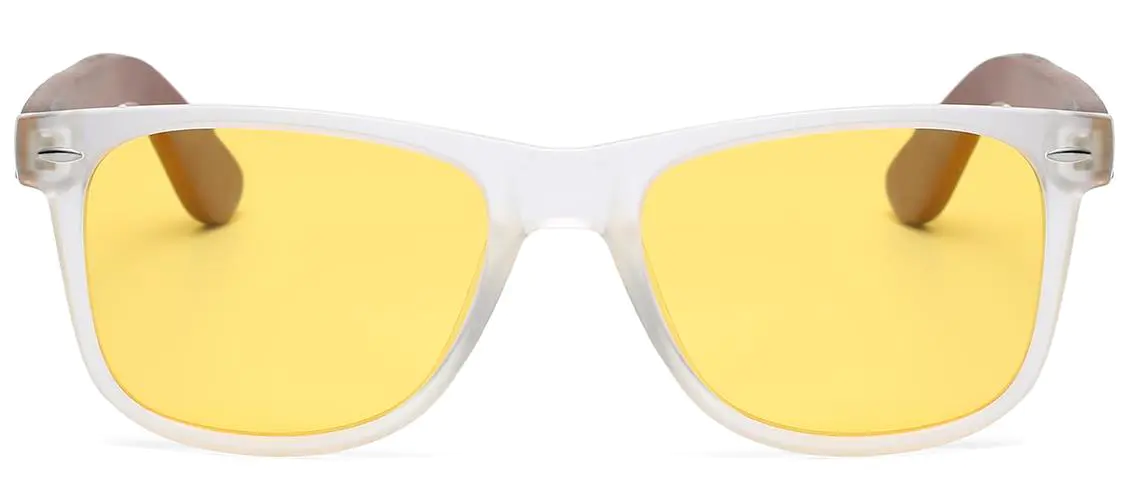 The classic design of the Isabella rectangle sunglasses makes it another top choice for summer eyewear. It has a fresh aesthetic and sleek line that matches round or oval faces. It's a lovely choice for people who want a pair that matches almost every type of outfit.
5.Azel - Square Sunglasses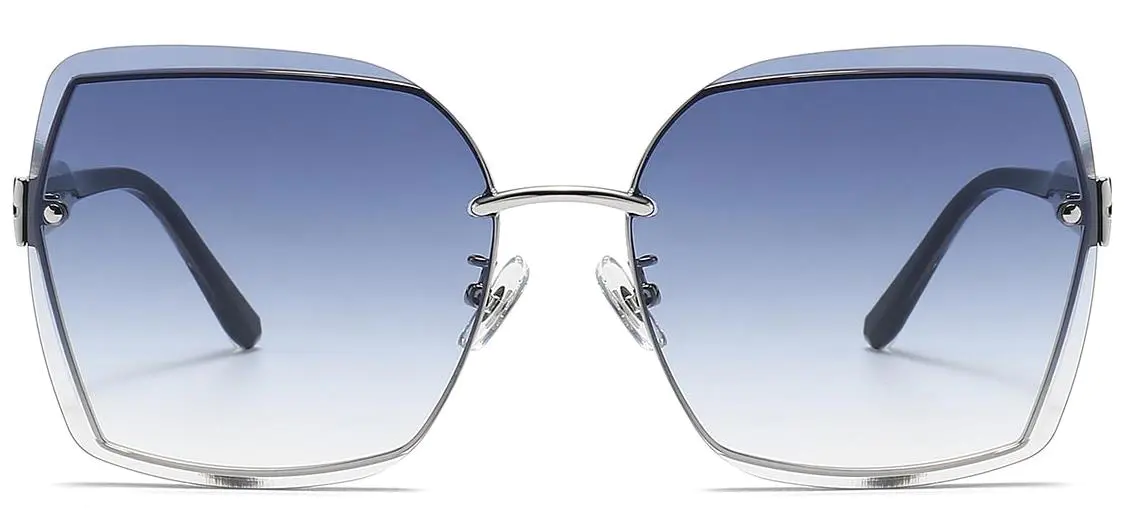 The polygonal square shape of the Azel oversized sunnies is a lovely pick for faces with softer curves. The sharp angles of this pair work to add more definition to a round facial structure. The gradient lens is chic, making it a fashion statement on its own!
Related articles:
Eyeglasses trends 2023: popular glasses styles
The best clip on sunglasses for glasses in 2023
Best sunglasses for men: 2023's new style
Best sunglasses for women: keep trendy
The best designer sunglasses for women in 2023
Buying the best oversized sunglasses in 2023
The best clip on sunglasses for glasses in 2023
How to find the best clip-on sunglasses for you?
Best sunglasses for small faces in 2023
Glasses measurement: how to know your frame size?
Everything you need to know about oversized sunglasses
Oversized glasses explained: Are they in style?