Thick vs. thin frame glasses: which suits you better?
Those who have prescription glasses or people who're into wearing glasses know that one of the struggles is looking for the right frames for your lenses. Gone are the days when people only needed to get the same frame style from optical shops. Today, manufacturers provide different types and sizes based on the wearer's facial features and other preferences. In fact, people can choose a vast array of colors for their eyeglasses.
Additionally, wearers can also choose between thick and thin frame glasses. But when does one wear thick frame glasses? And who must consider wearing thin frame glasses?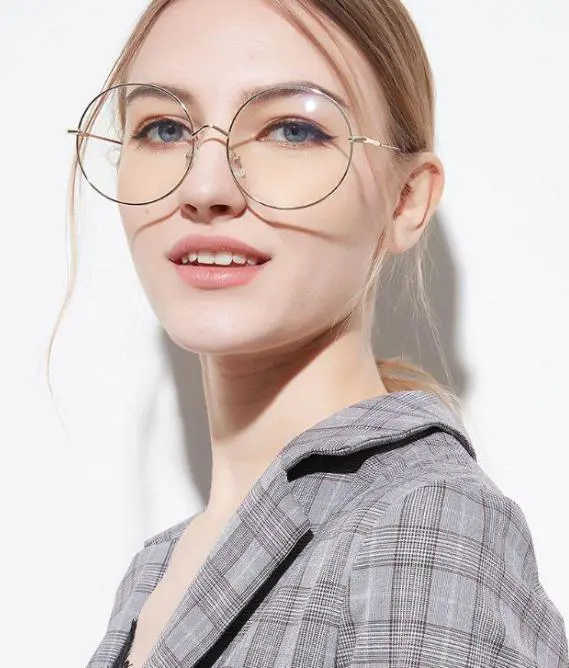 Pros and cons of thick frame glasses
In most cases, those who use thick frame glasses are those with eye prescriptions. People with eye conditions need some corrections to provide them with a much clearer vision. Higher prescription glasses come with thicker lenses. Hence, they must have thick frame glasses.
The frames match the thickness of the lenses and make the frame appear more balanced. Additionally, these frames define the wearer's face and can even make them look younger. Furthermore, they're flexible frames as they can also be fashionable. More people turn to thick frame glasses for fashion statements.
On the other hand, the evident downside of thick frame glasses is they can be bulky to look at. Materials can also vary; in some cases, there are thick frame glasses that are heavier when worn.
Pros and cons of thin frame glasses
Thinner frame glasses are in style today because wearers find them light, making the frames less visible on the face. Also, people who are not into contact lenses but do not want to have noticeable eyeglasses can opt for thin frame glasses. In most cases, they feel they look best with these glasses as they can only obstruct a few facial features. Consequently, wearers will look like they are not using glasses at all.
Indeed, there can be durable materials to support the frames despite them being thinner than usual. However, for accident-prone activities, these frames are easier to break. Additionally, if you are not careful enough, most thin frame glasses can quickly get dirty because there's not much rim to protect the lenses. Overall, wearers need to take much effort into keeping thin frame glasses in good condition.
What face shapes best suit thick or thin frame glasses?
People with square-shaped faces can choose thin frame glasses. In terms of frame shape, wearers can select rounded and slightly wider than the face frames. You can try cat eye frames, aviators, round glasses, oval glasses, and bright and colored frames that can draw attention away from edgy angles.
Meanwhile, thick frame glasses are ideal for people with round faces. The goal is to add angles to the wearer's face with straight and strong lines and edges. Consequently, thick frame glasses will contract the round outline of the face. Also, thick, bold, and angular frames having nice straight lines can be suitable for round faces.
Remember to avoid undersized and round frames as they can make the wearer's face rounder and larger.
Tips for choosing thick or thin frame glasses
Choosing between thick and thin frame glasses involves other elements. Consider these factors so you can select the best frame for your lenses.
1. Face shape. In today's time, people usually consider the shapes of their faces before they buy a frame for their glasses. Surely you can visit physical stores to try each frame for yourself. However, it's not the case for everyone, as most prefer to buy them online. Ensure the frame style will accentuate your facial features instead of obstructing them.
2. Color. A wide array of color options are available in the market today. For those with a warm skin tone, you can opt for brown shades, honey, beige, olive green, or honey. Cooler skin tones can select frames with blue, gray, silver, black, pink, and purple colors.
3. Lifestyle. Of course, you must also consider where you will use the glasses and the activities involved. This way, you can check the type of material the glasses must be made from. More importantly, you have to assess the durability.
4. Cost. The cost will ultimately matter if you are on a tight budget. There are durable thick and thin frame glasses today that are also affordable.
Best thick frame glasses for men & women
1. Sahana Square Glasses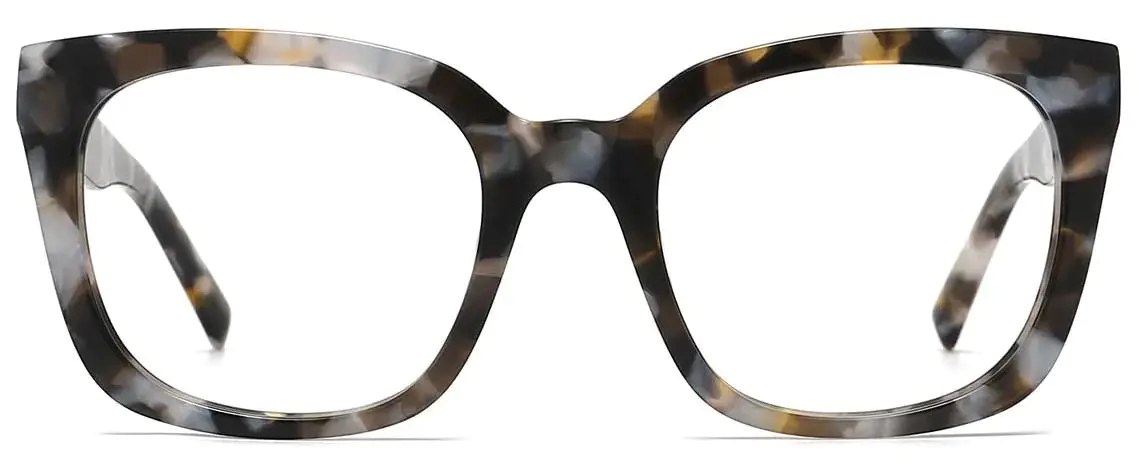 With a complicated pattern on its frame, this Sahana glasses is charming and elegant. If you try this Sahana glasses on, you will find that this glasses can perfectly meet all your needs.
2. Ferol Cat-eye Glasses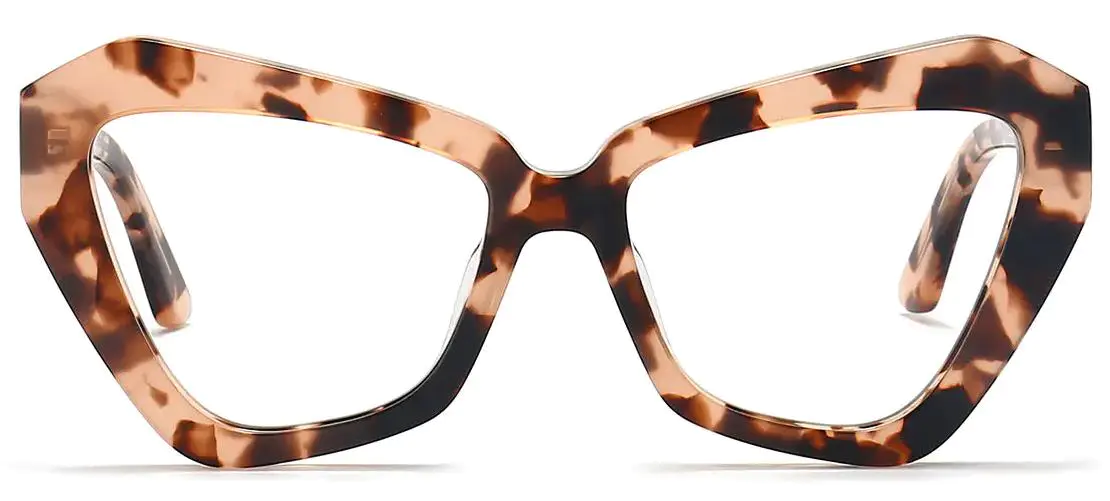 Tawny tortoiseshell print on this Ferol glasses is super cool and totally different from the common type. The tawny tortoiseshell Ferol glasses will certainly make you stand out of the crowd.
3. Cohen Aviator Glasses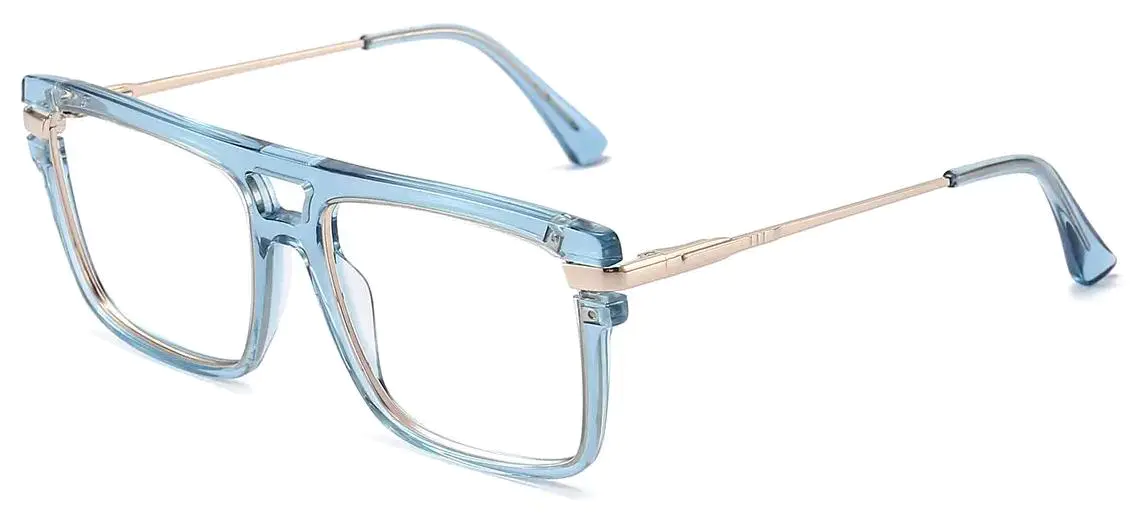 Light-blue Cohen glasses has a clear frame. It looks modern and stylish for everyone. The aviator frame makes the glasses even cooler, and it can also make you shine out. Don't hesitate to get a pair of super cool and fashionable aviator eyeglasses like this!
Best thin frame glasses for men & women
1. Dream Cat-eye Glasses

The Dream eyeglasses take eyewear styling to a brand new level. The thin frame has gold highlights and a wiry body, making it such an eye-catching accessory for most people. This thin metal glasses is comfortable to wear and will leave you wanting to try the other colors too!
2. Carson Aviator Glasses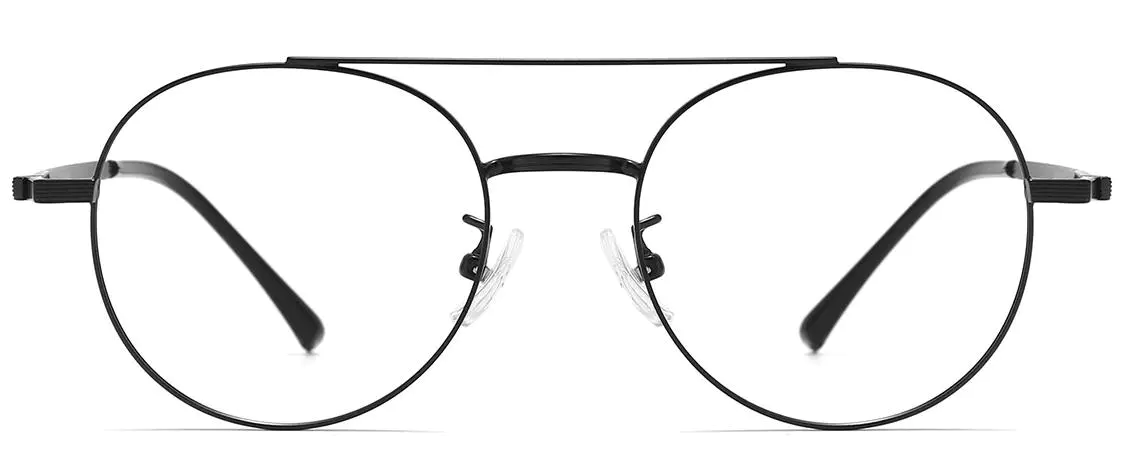 Thin metal frame with black color always gains popularity. This Carson glasses is a pair of aviator glasses made of thin metal frame, which is super cool and stylish. The rounded rims make a balance between the tough style of the aviator glasses and gentle, soft style while keep the glasses attractive.
3. Zo Round Glasses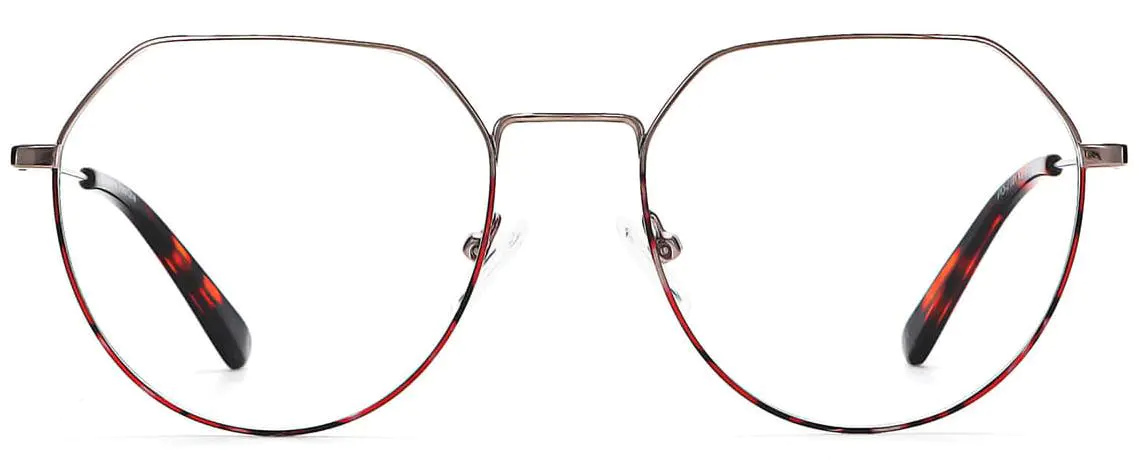 Red and silver Zo glasses has no common point with traditional round glasses. The geometrical frame adds a cool style to the glasses. Such thin frame is super lightweight and comfortable when wearing it.
Recommended articles:
Are big frame glasses in style?

Glasses measurement: how to know your frame size?

What glasses frames are the best for women?
What glasses frames are the best for men?
What affect the thickness of glasses lenses?
How to pick the right metal frame glasses?
How does astigmatism affect glasses lens thickness?