Eyeglasses trends 2023: popular glasses styles
It's a new year, and your eyewear might need updating. Before you purchase those frames you like, it might also be great to know the trend of glasses frame styles and colors this 2023. For many, glasses are very personal accessories that can often set chic, classy vibes and personality.
You can find the perfect style and fit for your eyeglasses, whether for your eye prescriptions or to sport some nerdy look on your fit. Continue reading to know more about what frames are hot and trending this new year.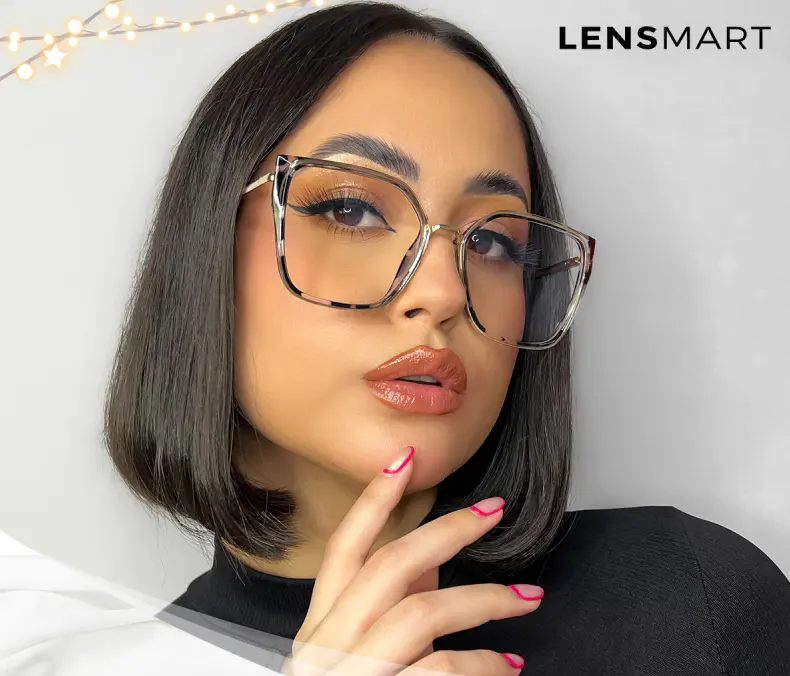 Eyeglasses trends 2023
Look closely at these five most trendy and stylish eyeglasses styles of 2023; one may be your preference.
1. Cat eye glasses. These glasses are not only trendy, but they're classic. This means wearing cat-eye glasses frames is one of the eyeglasses trends 2023 offers. The frame shape is even suitable for any face shape. The frame has angles that could highlight your facial features and give one's personality a refined look.
2. Round glasses. You can also trust round and oval frames to be still one of the most significant eyeglasses frame styles in 2023. Rounded frames provide a much more directional feel to your fit. Another good thing about round eyeglasses is that you can use them for special events or daily life.
3. Eco-friendly frames. There is always an increasing trend of people opting for a more sustainable life. The year 2023 is not an exception. The trend for sustainable frames will skyrocket this year, with various manufacturers using wood, bamboo, and other eco-friendly materials to make eyeglasses.
4. Square retro frames. This 1970s frame style will be on the eyeglasses trends 2023 list. These frames are considered one of the most durable, with various styles and colors. They're making a fashion comeback this year, and it might be worth checking if you're into classic and retro frames.
5. Wire eyeglasses. For prescriptions with thin lenses, wire frames are also trendy in 2023. It could create an illusion the wearer is not having their eyeglasses on, especially when the frames come in classic metallic and golden colors. However, a downside is that these frames are unsuitable for those using thick lenses.
Five glasses that shape your styles in 2023
Now that you know about the eyeglasses trends 2023 offers look into some of these frames, which sure are trendy this year.
1. Amiri.
This frame can be a combination of wire and cat-eye styles of eyeglasses. Amiri comes with an extra thin frame that looks delicate and pure. For a gentle and chic look, you can opt for these frames. Remember that they might not hold thicker lenses due to a thin frame.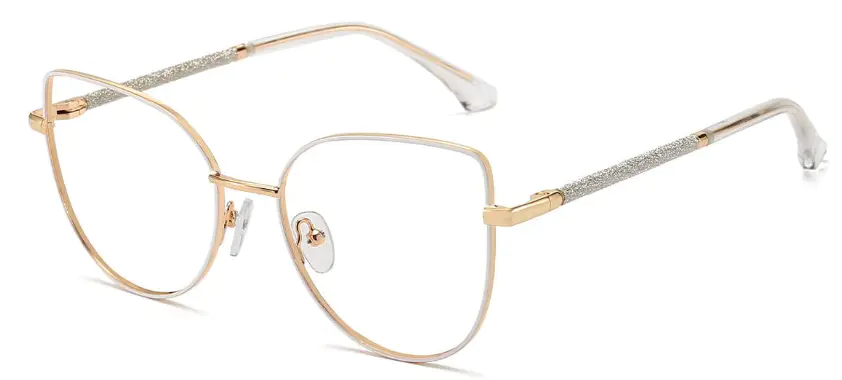 2. Lucien.
Round and black are excellent if you want to opt for a chic and attractive look. The frame is semi-rimless, giving off a slightly minimalist style. Customize your frames with gold, black, and gray stripe colors.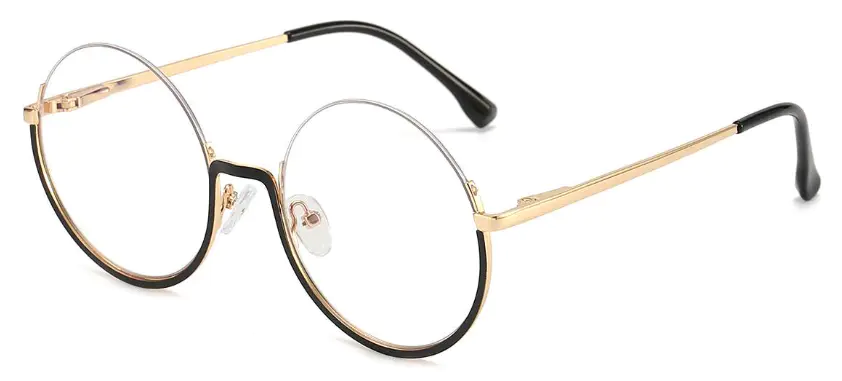 3. Sarah.
This will be your go-to frame if you're into oversized, square glasses. Choose pink, wine, transparent, brown, and black tortoiseshell. They're durable and stylish, making them an excellent choice for those who always run errands outside.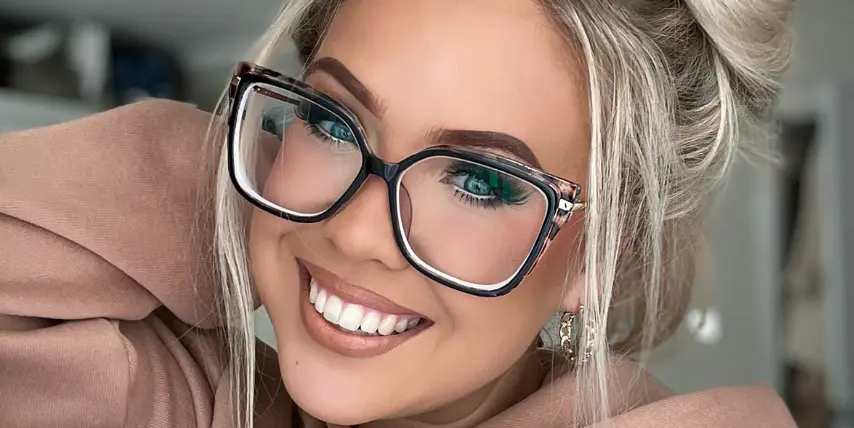 4. Jelsy.
This is another square eyeglasses frame, but the rim is relatively thinner this time. It also has an oversized frame making one's face look smaller. Jelsy can be customized in tortoiseshell and blue-tortoiseshell colors for people who love to experiment with color combinations.

5. Jed.
How about an all-black oval frame for the new year? This classic frame gives off that chic vibe that you can pair with any outfit. It comes with a thin frame which you can customize the colors from a combination of black and gold to gold.

Eyeglasses trends 2023 for men and women
In general, you can always experiment on the frames this 2023. You can go retro and classic to what's trending today. Trendy styles for women this year will be those oversized frames that exude distinct and bold designs. Also, you cannot count on eco-friendly glasses, which are also expected to be trendy among women.
Meanwhile, men can look into geometric eyeglasses for an ultra-futuristic look. They're generally in octagonal and hexagonal shapes. The edges can accentuate one's facial features if styled accordingly. Meanwhile, wire frames will also be popular among men for their delicate and slim line textures. Wire eyeglasses give off subtle and refined aesthetics.
Regardless of which style you choose, you can always look good with eyeglasses if you wear them confidently. There may be specifications on the styles men and women could wear, but most eyeglasses frames today are flexible enough to fit men and women.
How to find excellent eyewear in 2023?
To ace that 2023 look with your eyeglasses, you can consider some of these factors when buying new frames.
1. Identify your face shape.
The frame shape will significantly affect the look when wearing eyeglasses. Most importantly, you must ensure that the eyeglasses accentuate your face and do not overpower it. Ensure you select a frame style that gives contrast to your facial features.
2. Frame colors are also essential.
You can always try out various colors for your frames before buying them. Similar to frame shapes, the color must also contrast your skin tone. You can opt for green, clear, silver, gray, or blue undertones for cooler skin tones. On the other hand, shades of yellow, brown, red, orange, and gold are suitable for those with warmer skin tones.
3. Assess the material.
Most manufacturers today will include on the label the raw materials they use to make eyeglasses frames. Your frames must be durable enough to withstand bumps when using them. Excellent eyeglasses come with anti-scratch features.
4. Determine the cost.
Eyeglasses trends 2023 will not be worth it if you pay too much beyond your budget. This is another vital part of buying frames, as some might be more expensive than others, so you must get your money's worth. There are tons of affordable frames which can guarantee durability and various frame customizations.
Related articles:
The best glasses for men in 2023
The best glasses frames for women in 2023
Cool glasses 2023: find the best pair for you
Hipster glasses 2023: find the best pair for you
Nerd glasses 2023: find the best pair for you
Cute glasses 2023: find the best pair for you
Vintage glasses 2023: find the best pair for you
Designer glasses 2023: find the best pair for you
Buying the best gaming glasses for 2023
Computer glasses explained: buy the best pairs for 2023
Reading glasses for women: how to buy the best pair
Reading glasses for men: what is the right pair
10 fashion glasses for men and women