Guide to finding glasses that make you look younger
Glasses are much more than eye protective instruments. For a very long time now, people have used it to change their looks and you can do the same. One effect certain glasses have on people is that they make you look younger than you really are.
What kind of glasses may make people look younger?
Glasses come in different shapes and sizes so when it comes to picking the right glasses for a younger looking look, you need to be mindful of the options you go for because not all eyeglasses will fit you well. The factors that should determine picking the right glasses include
· Color
· Style
· Frame
· Comfort
Your fashion style should influence the glasses you go for. While a particular pair of glasses may fit you, if it doesn't conform to your fashion style then there is no point going for it. Secondly, your personal comfort should be a priority when making a selection. You don't want glasses that are too heavy or too tight as they may cause you injuries.
The color of your eyes should also be taken into consideration when shopping for glasses. The best looking glasses are those that blend well with your eye colors. As for the frame types, here are some excellent frames for a younger looking appearance.
Black frames: Black frames go well for all wearers regardless of their ages. Your hair color also doesn't matter because the black color will fit you regardless.
Oversized frames: An oversized frame is a suitable frame for all ages. These frame types look even better on older people and seniors because they hide signs that give away your look.
Cat eye: Cat eye glasses are more feminine looking and are a top choice for ladies. However, men who have overly masculine features wear them too and they look good on them. Cat eye glasses add a youthful element to your facial features because they highlight your cheekbones. They are also great on people with lean or chubby faces.
Blue colored frames: Blue colored glasses frames are another excellent option for older people. If you are starting to have gray hair and would like to modify your face to look younger, ditch that black frame for blue frames and you will be glad you did. Blue frames draw attention away from the wrinkles and gray strands on your hair.
How to pick the right glasses?
If you want to pick the right glasses that make you look younger the most important thing is to buy one that is best suited for your face shape. There are different types of face shapes namely
· Oval shape
· Round shape
· Heart shape
· Square shape
· Triangle shape
People with these facial structures have different distinctive features that set them apart from each other. So when searching for glasses for a youthful look, ensure that the one you pick is suited for your facial structure.
3 selected glasses that make you look younger
Looking for 3 different glasses that make your face look younger? Consider these options.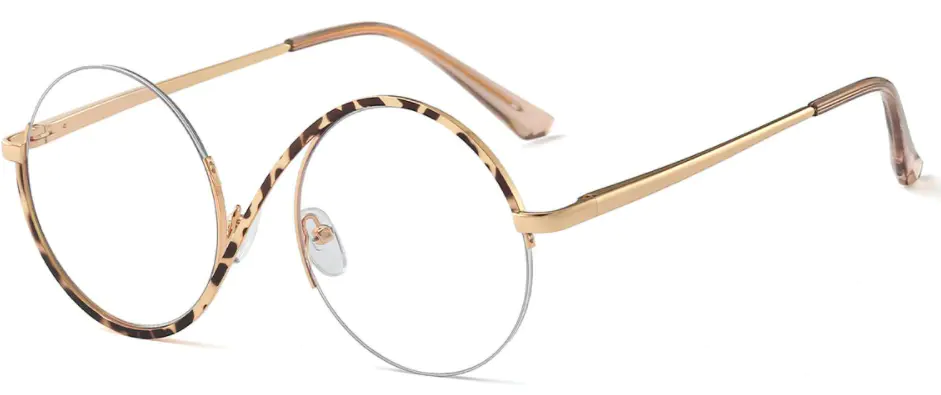 Tortoise shell glasses frames have a youthful effect on people with a lighter skin tone and Nevaeh is one excellent option. These glasses are designed for women who want to maintain a younger, youthful look. The great thing about Nevaeh is that it serves as both a protective and aesthetic eyewear. You can wear it to social or official functions and never feel out of place. These eyeglasses are lightweight, durable and flexible. The anti-scratch coating keeps the frame protected.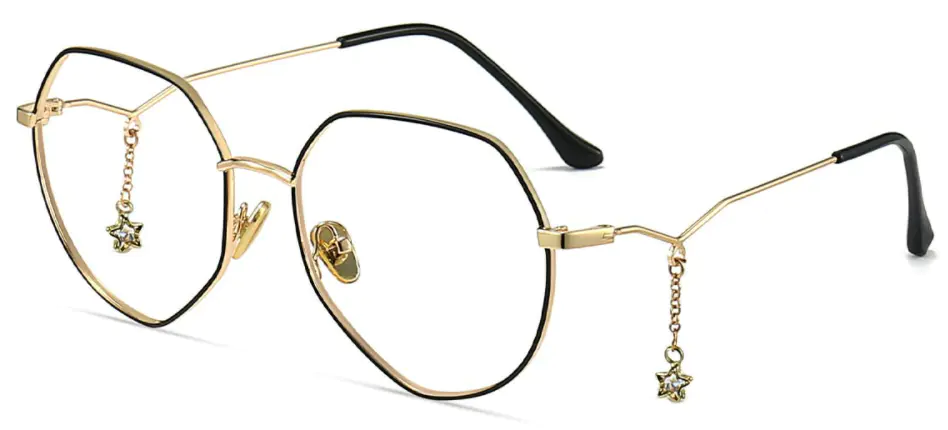 Jasmine is a black and gold eyeglass for women. It has a round shape with anti-reflective frames that limit sun glares. Jasmine will give you that youthful and attractive look that will boost your confidence regardless of your age. The frame is light so you can afford to keep it on for a very long time and not suffer any discomfort of any kind.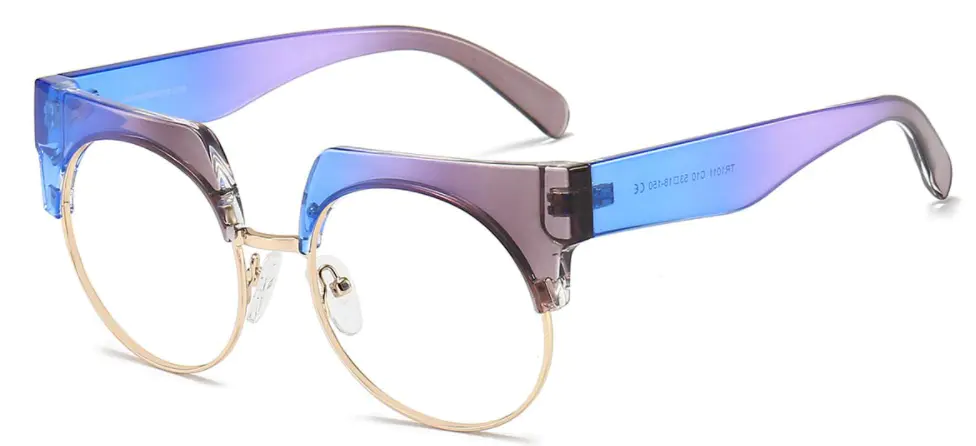 Lexi is another wonderful option if you like to add a bit of color to your style. This round blue and purple eyeglass will accentuate all the right features on your face. The TR90 metal frame will feel comfortable on your skin and even more importantly, it blends well with the lens. With these round eyeglasses, you can't go wrong.